After visit to Sawara and Sushi Kappo Miyasaka
we found out next destination must be the same row Aroi Thai Restaurant, with high hope for a dine of spicy Thai food. Aroi Thai is serving Thai food with Chu Cha style, where you order a few dish and take with rice.
Deep Fried Fish 3 Flavor, Fish is thoroughly deep fried and way too crispy that the meat become so hard, coat the fish with sweet and sour sauce and garnish with vegetable on top. Even the sweet and sour sauce is too limited where most part of the fish meat is not getting a chance to be dip.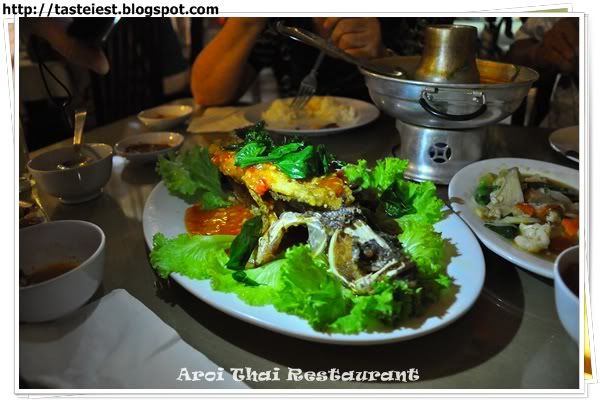 Stir Fried Vegetable, taste just normal with a little bit of spicy taste.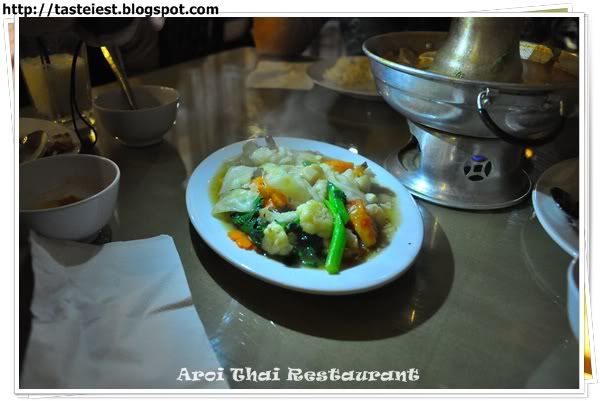 Pork Knuckle, we all will quite surprise to see the small portion when served, we expect to be whole pork knuckle instead of just few pieces of meat. Port meat is hard and dry, only by dipping to the sweet and sour sauce create some flavor.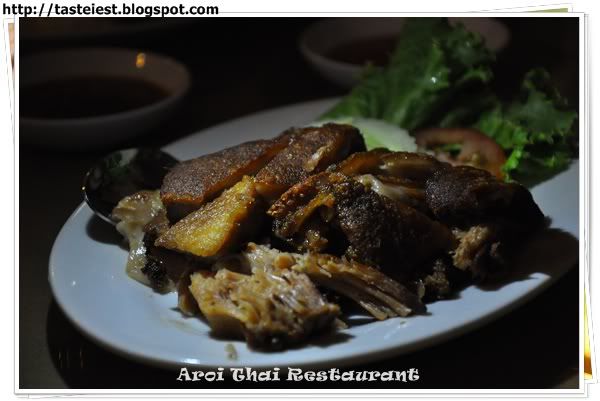 Tom Yam soup, another disappointment as we expect a proper Thai Restaurant at least has a good Tom Yam soup to be served but what we have is a diluted version of Tom Yam soup where spicy took place but not Tom Yam flavor,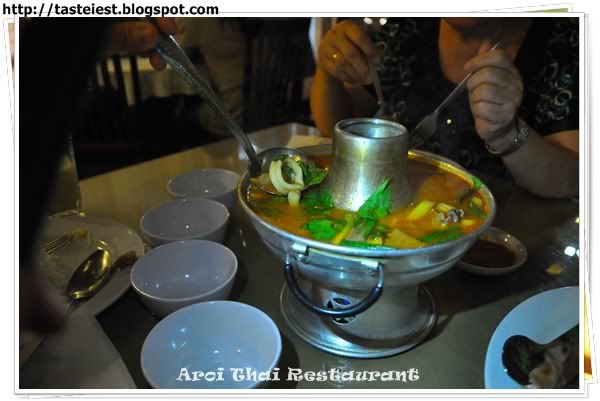 Kerabu, mango grate into fine strips, mix with other ingredients and dressing. Sour and very appetizing.

It cost RM140+ for above dish, which is quite expensive where you can have other delicious Tom Yam food for much lower price and better food.

Aroi Thai Restaurant
387, Burmah Road
10350 Penang
04-227 6771
N5 25.904 E100 18.694

View Aroi Thai Restaurant in a larger map