Aza Aza Starvil is a newly open Korean BBQ restaurant located just opposite Queensbay Mall, they are not fully into operation yet as according to the manager few more chefs will be step in soon and more dishes will be served.
For now only beef and pork is available but according to the manager more meat will be available like chicken and fish.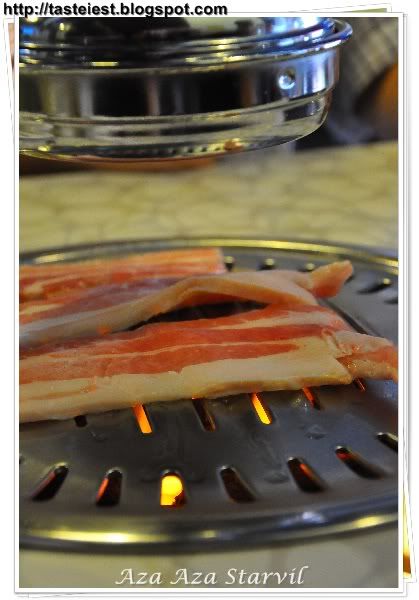 More or less the same design for every Korean BBQ restaurant, where there is a vacuum in every table.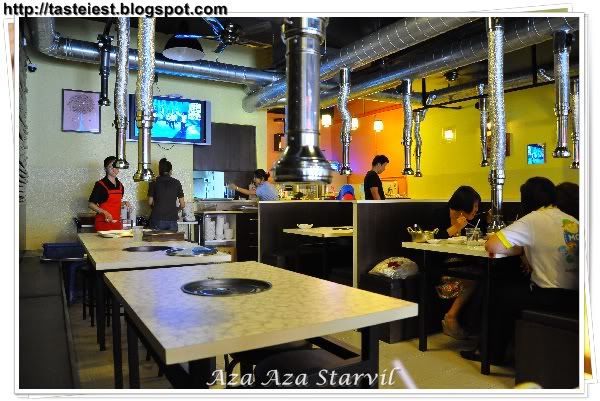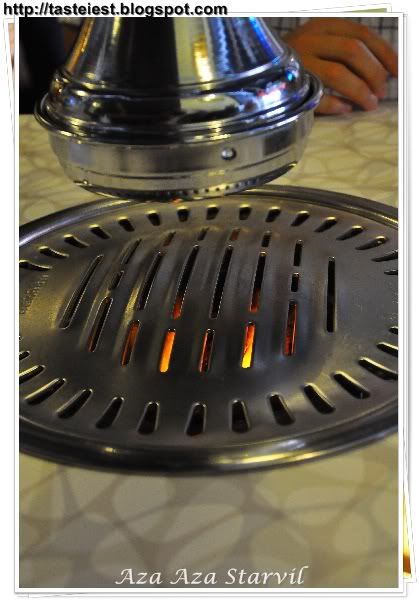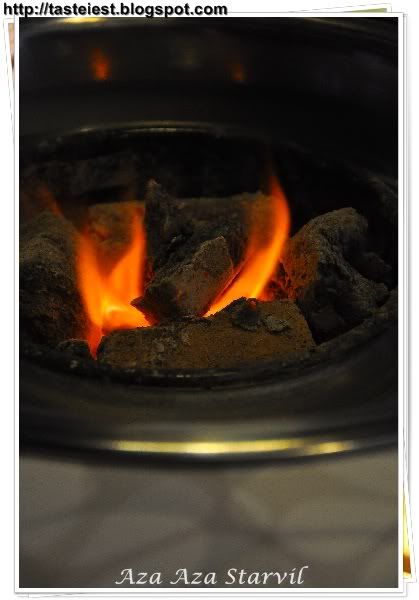 Aza Aza Special BBQ RM21.90, house signature marinated pork. Few pieces of pork meat with some sauce on top, surprise me that why not they marinated the pork instead of putting the sauce where the pork doesn't really absorbing the sauce because the pork is frozen as well.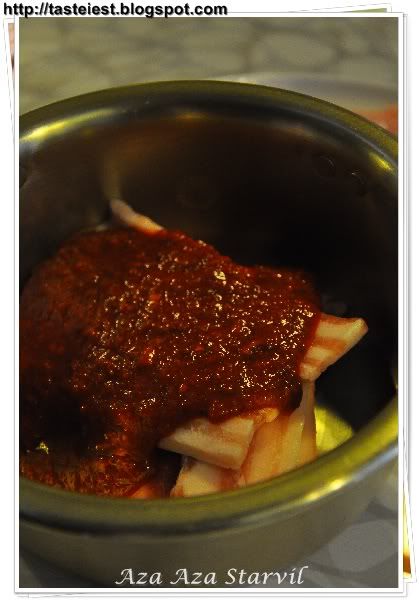 Samgyeopsal RM21.90, Korean popular BBQ 3 layer pork meat. 3 big pieces of pork meat with nice layer of meat and fat but it was frozen which give us a feeling of not that fresh.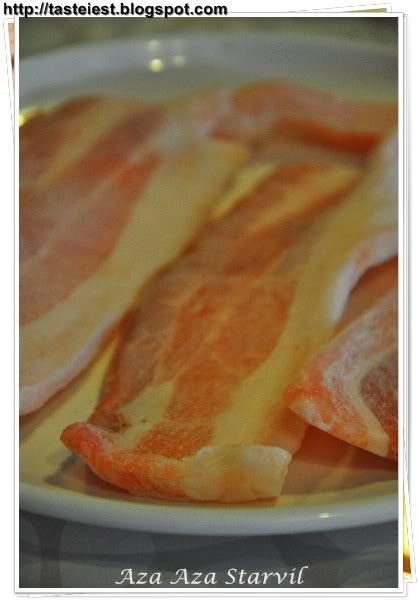 Let start the engine, BBQ the pork meat together with slice garlic. As expected the "marinated" pork not really flavorful and the 3 layer pork as well not really soft, it was best taken together with Kimchi.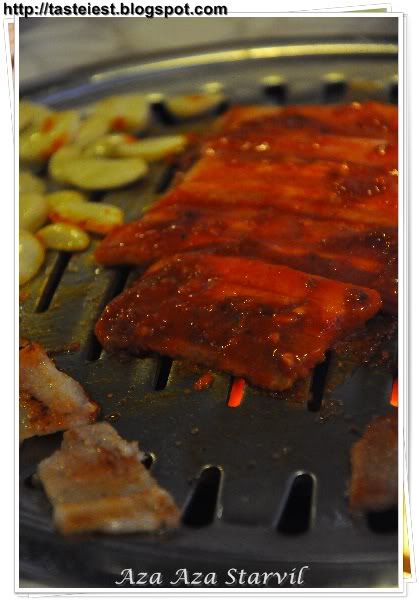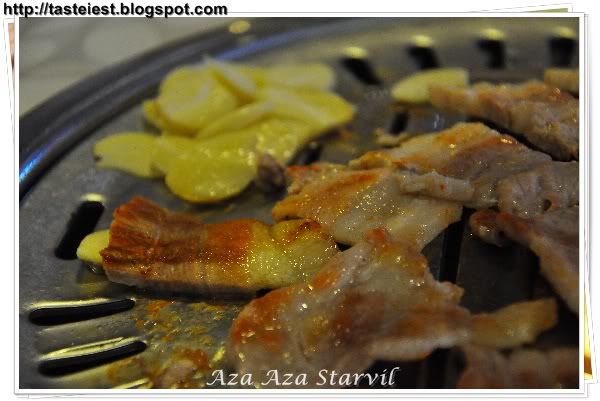 Sauce provided to be taking with BBQ meat and vegetable.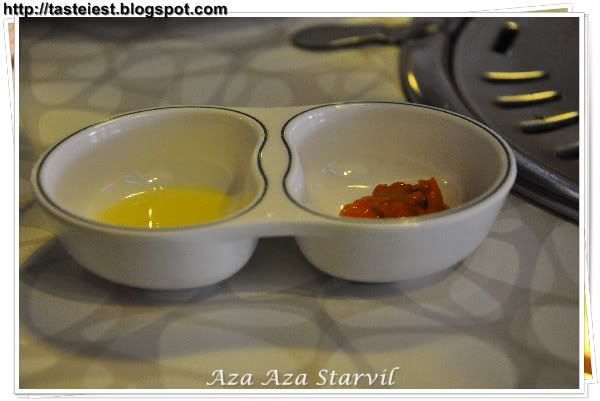 For sure the small portion of pork doesn't enough for big stomach guy like me and my friend, so additional rice was ordered to ensure our tank fully filled.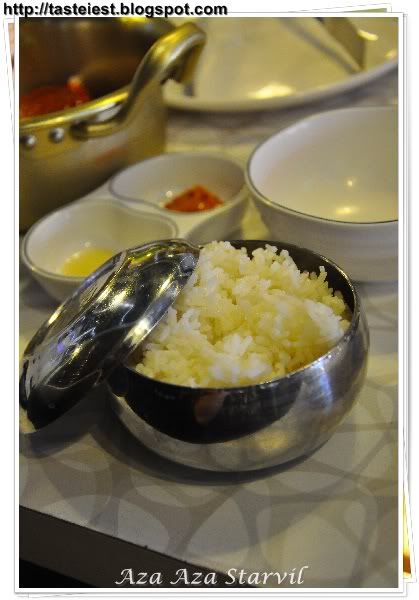 Every Korean Restaurant must have various types of small dishes, same goes to Aza Aza where we being served with 6 different small dishes that can be refill unlimited.
Sweet Potato(Bottom Right) is my favorite, it not too dry but just right to take as dessert.
Pork Skin(Middle Left) is my friend favorite, it taste like jelly but not the soft which is delicious.
Mash Potato (Middle Right)
Sausage with Crabstick (Top Left) and Kimchi (Top Right) which is a must for every Korean Restaurant, the Kimchi is delicious and not too spicy which is just right to be taken with Rice and Meat.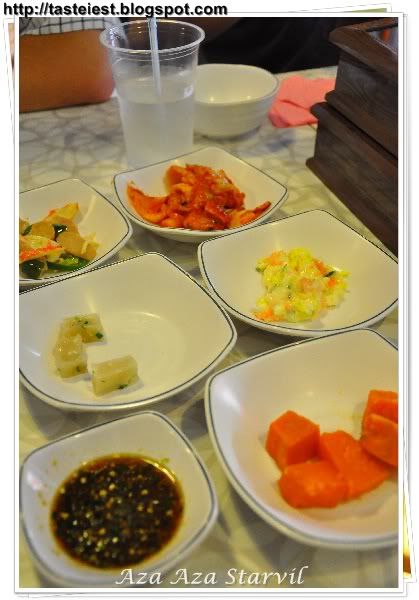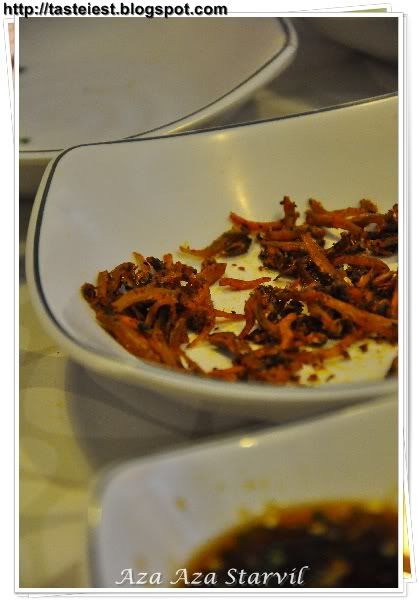 Overall Aza Aza food is not bad but we look forward for other dish such as Chicken and Fish meat BBQ.

Aza Aza Starvil
47-G, Persiaran Bayan Bay, Bayan Indah, Bayan Lepas, 11900 Penang
04-6439092
N5 20.057 E100 18.434

View Aza Aza Starvil Korean BBQ Restaurant in a larger map