Happy Family Seafood House was recommended by a friend, according to him their signature dish is deep fried baby chicken but too bad it was out of stock. Which mean we have to visit again soon, just to ensure we never miss out the deep fried baby chicken.
It not easy to spot this restaurant as it located inside a small road, you can park around the main road and walk into the restaurant.


From far away you can see the restaurant just next to a river where you have to cross a small bridge to enter the restaurant.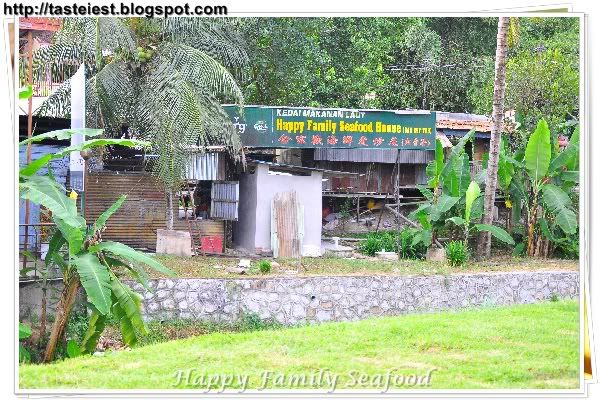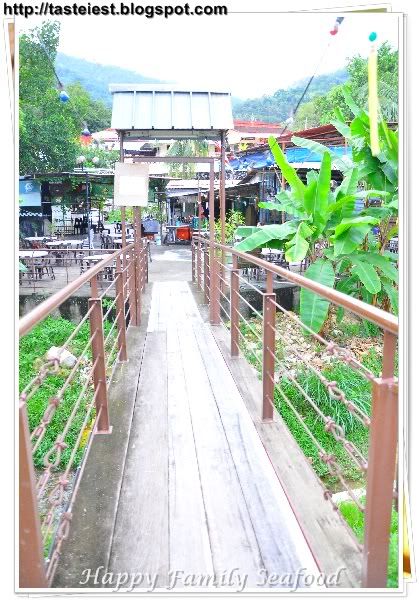 Stir Fried Kang Kong Small RM5.00, sambai is spicy and delicious while remain the crunchiness of the Kang Kong.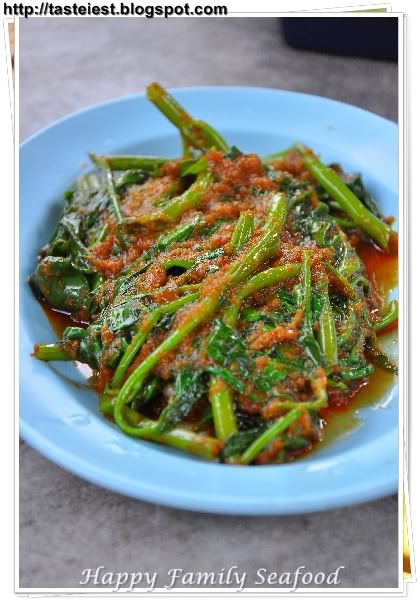 Tom Yam Prawn Small RM20, Tom Yam soup is more to spicy and sweet lack of sourness, it still very appetite to take and the fresh big prawn is just delicious.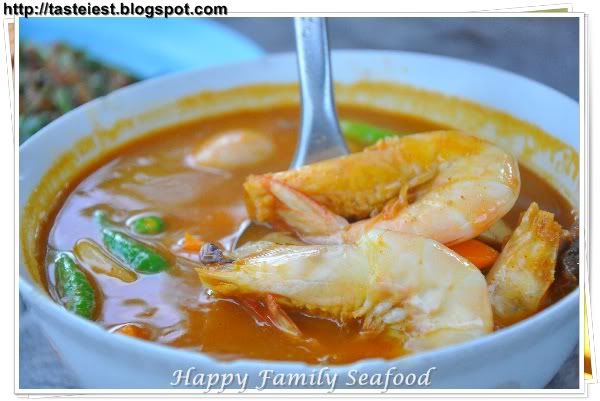 Clay Pot Pork Knuckle RM35, Portion is quite big and the clay pot is super big, taste more toward herb flavor and the pork meat is very soft while the fat part is so delicious and tasty, if the sauce can be heavy a bit will be much more better.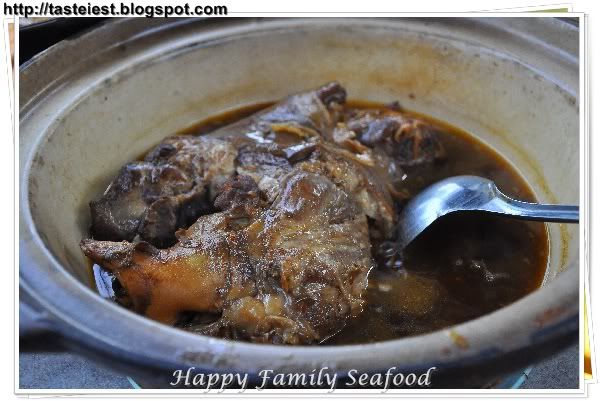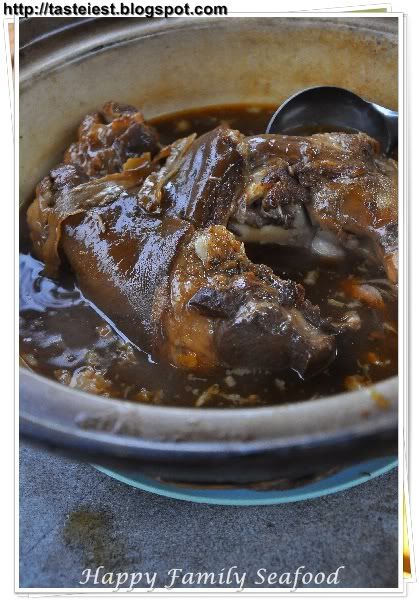 Last we have is Clay Pot Fish RM30, again the clay pot is super big with medium size fish, fish is fresh and the sauce is very delicious and strong. Sauce flavor is a little bit of sour and wine flavor, taste very good.

Overall taste not bad, will come back again to try out the Deep Fried Baby Chicken.

Happy Family Seafood House
32C, Jalan Taman Cantik, 11500 Penang.
013-4306988
N05 24.450 E100 16.812

View Happy Family Seafood House in a larger map