BM Best Cendol, they must be full of confidence to name themselves Best Cendol and I believe they won't disappointed us as well. BM Best Cendol very near to the wet market in Bukit Mertajam town, you can enjoy the bargaining session in wet market and enjoy a bowl of delicious Cendol after that.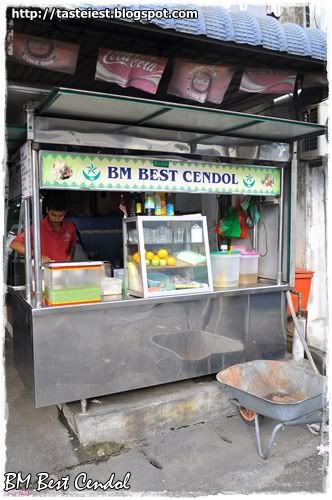 A big tank of "worm" swimming inside, Green Jelly Worm is what we usually call it in the young age. The worm-like Jelly is made from rice flour with green coloring usually from Pandan leaf which added additional fragrance to the overall taste, another major ingredients is the red beans which play a major role in a nice bowl of Cendol. The fragrance of coconut milk, the smoothness of cendol and the sweetness of red bean is what a bowl of Cendol is.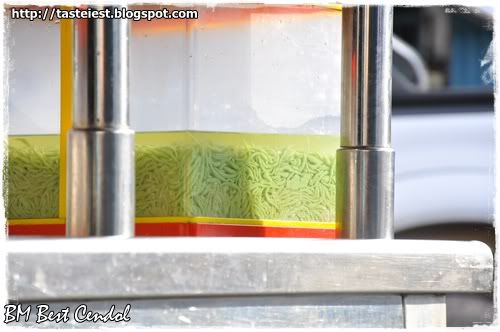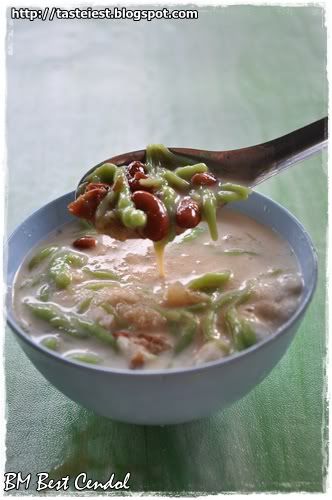 RM1.50 for a bowl of Cendol without glutinous rice, you may ask to add glutinous rice which we call it as pulut which created additional texture to overall Cendol.

BM Best Cendol
Medan Selera Jalan Danby, Bukit Mertajam
N5 21.817 E100 27.678

View BM Best Cendol in a larger map