Cheok Sah Food Court is located at Bukit Mertajam, it was not easy to look for because it one row behind shop lot and the place look to be quite abandon. Famous for its Hokkie Mee but sadly the last plate was ordered before we sat down, leave us with no choice we end up ordered Jawa Mee and Laksa with two dessert.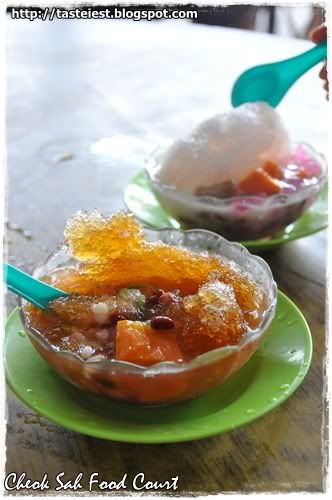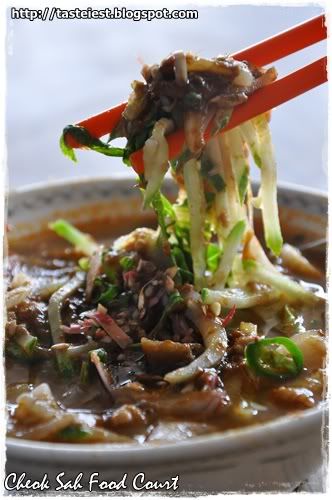 Jawa mee RM2.50, it was pretty cheap as you can't really get a plate of noodle for RM2.50 except the economy Bee Hun. Gravy is a little bit sour and more to sweet side which is made from potatoes, garnished with prawn cracker, boiled egg and cucumber.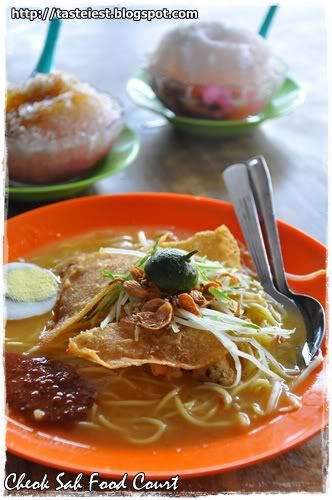 Laksa RM2.50, another RM2.50 dishes! Laksa noodle is not Q as like other Laksa stall in Penang Island and the spicy sour soup is more toward Malay style that not that thick and it taste just normal.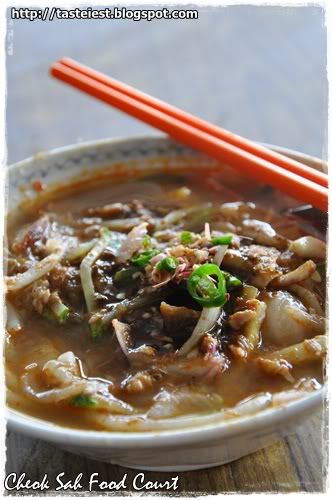 Lai Chi Kang and Bubur Cha Cha, both dessert is quite disappointed especially the Bubur Cha Cha which is totally different version to the original and the coconut milk use is so limited and dilute, created a tasteless dessert.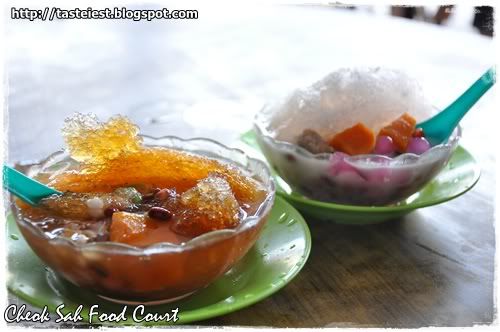 The environment is quite hot and cleanliness is a concern as well but this is where supposing a good food to be found. An ordinary Malaysia style of hawker stall.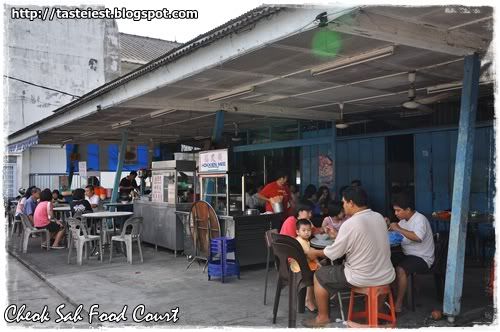 It was quite disappointed for us to miss out the Hokkien Mee, definitely will come back to try out the Hokkie Mee.

Cheok Sah Food Court
Jalan Pasar, 14000 Bukit Mertajam, Penang, Malaysia
Breakfast and Lunch
N5 21.750 E100 27.624

View Cheok Sah Food Court in a larger map