Xin Kuala Sepatang Seafood Restaurant 十八丁火车站海鲜村 is located not far away from Taiping Town, it located inside fishing village and there is where you can get the seafood fresh from the sea.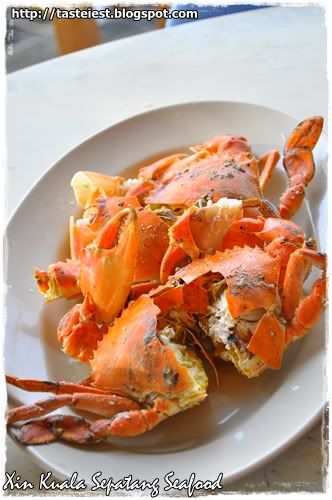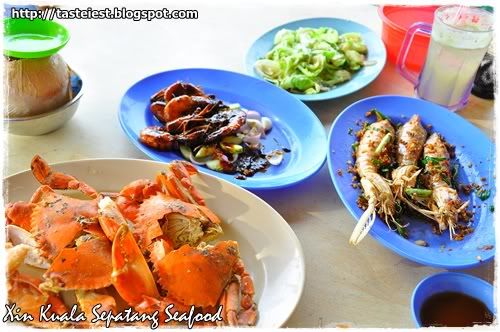 The shop is not facing the main road, instead you need to walk pass one small walkway to reach the restaurant, where the restaurant is floating above the sea. Next to it is all the respected fisherman houses with fishing boat parking in front of the house, now and then you can see the fresh seafood deliver out from the boat to the restaurant.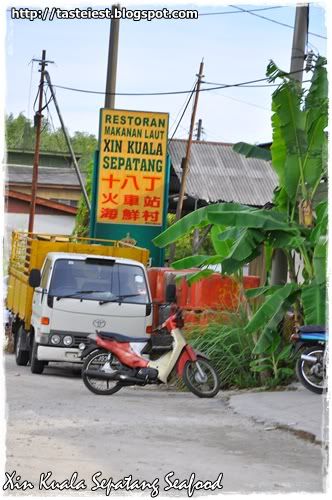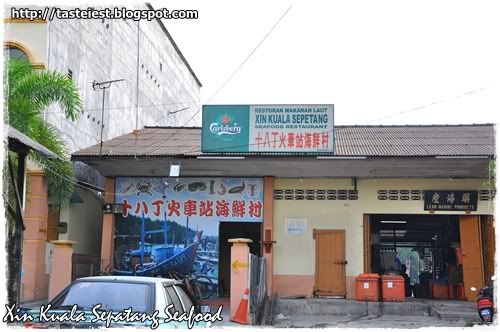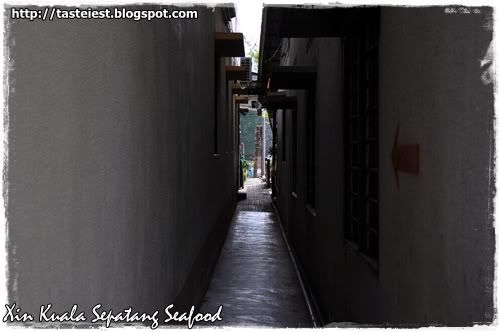 Seafood is fresh and alive, a lot of crab is available for selection. The mantis prawn is extremely big and it cost just RM20, for small mantis prawn it cost RM4 each. They will catch and weight in front of you and ensure you are happy with the fresh seafood caught for your serving.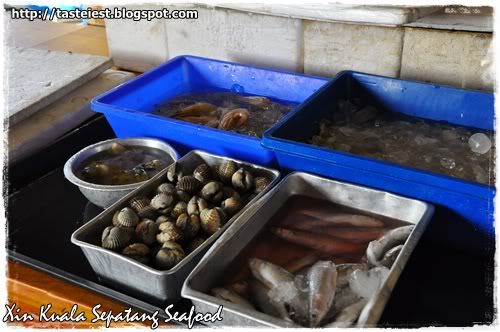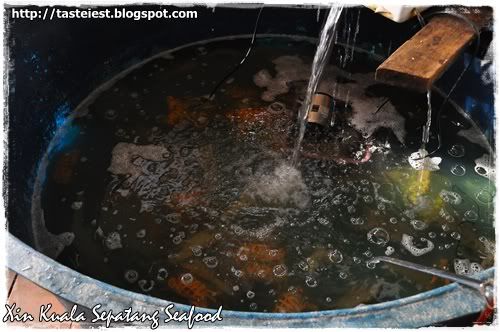 Nice view and they even have boat to fetch people out for sea viewing, which also depend on how many people you have as well. When we are there, there is a tourist group of around 20 persons enjoy the boat ride while waiting for their food to be served, it was quite fabulous imagine when you are back all food is ready.

Restaurant is not really big instead and it started to get crowded at 5pm, so be there as early as possible.

Vegetable RM7, ordinary stir fried vegetable flavor but good cooking time to maintain the crunchiness of the vegetable.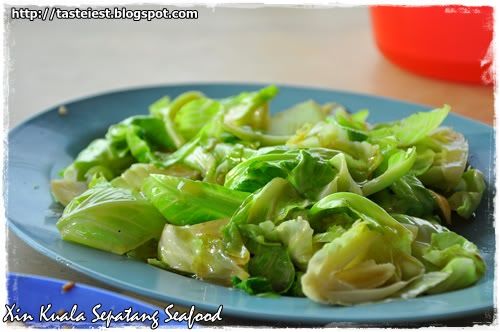 Mantis Prawn RM16, we ordered 4 small mantis prawns but the cooking style is quite oily where a lot of deep fried garlic is used. Mantis prawns is fresh.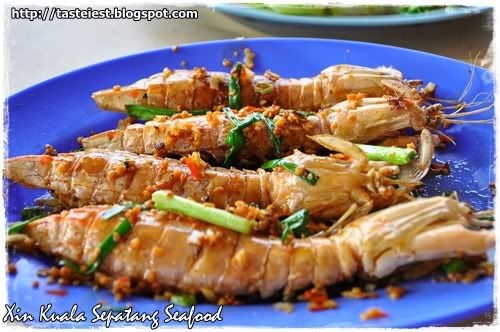 Asam Prawn RM15, is a Malaysian-Nyonya recipe that can be easily cook in just couple of minute but come out to be extremely appetite and delicious, the sourness of Assam further enrich the freshness of prawns.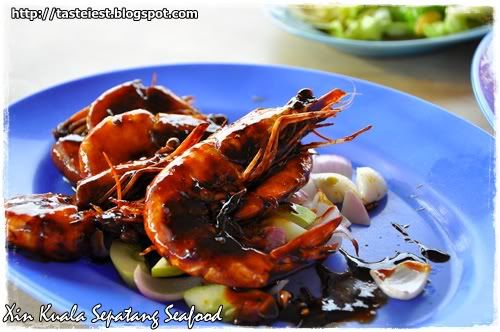 Steamed Crab RM32.40, two big crabs steamed to red perfection. The meat is just soft and crab role is melting out from the inside, em….just can't resist the tastiness from fresh crab meat.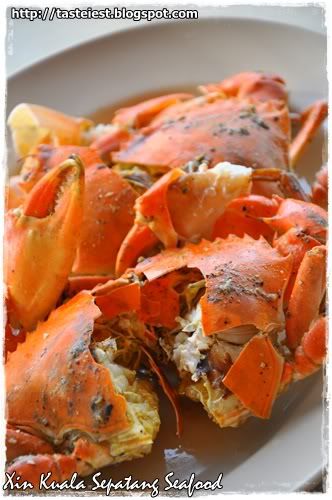 Overall it was value for money, excellent environment and fresh seafood. Highly Recommended!

Xin Kuala Sepatang Seafood Restaurant
Lot 155 B, Tepi Sungai, 34650 Kuala Sepetang, Taiping, Perak.
017-5619384 / 016-5519384
N4 50.088 E100 37.656

View Xin Kuala Sepatang Seafood Restaurant in a larger map