Tong Sheng Wan Tan Mee东升茶室is a newly open Wan Tan Mee shop at town, main selling items is their famous Wan Tan Mee.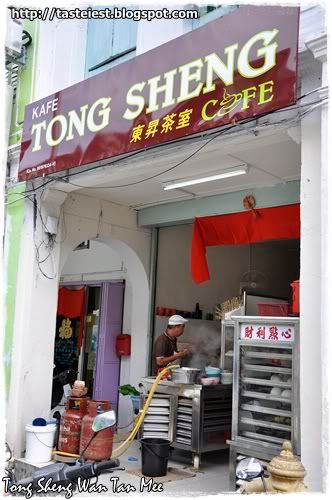 Wan Tan Mee RM2.50(Small), RM2.80(Medium), RM3.00(Large), RM3.30(Special), Dumpling RM0.60 each and Vegetable is RM1 for small and RM2 for big.
Honestly the picture taken is not really shown how good the Wan Tan Mee is, the Wan Tan Me is indeed taste much more better than the picture say. Wan Tan Noodle served in hot broth, garnished with Char Siew, Wan Tan(Dumpling) and Chicken Meat.


On top of that we ordered the Dumpling which cost RM0.60, size is a big as the spoon, it contains of prawn, chicken and pork mince.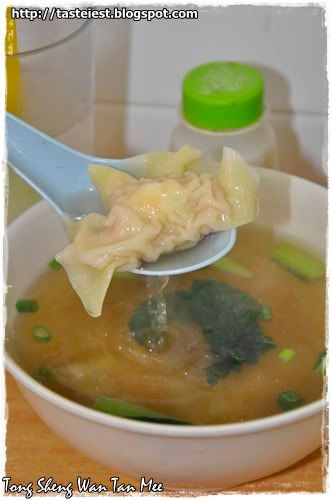 Side dishes we have here is the Kampung Chicken Egg(RM0.90) with Toast(RM0.60), the egg is white for it shell instead of normal chicken egg which is brown in color, the egg yolks as well are in deeper orange color, well it was more expensive but more healthy.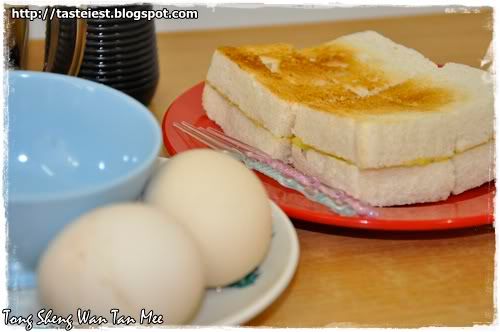 Like the Half Boiled Egg Set very much because the egg is well cook to half boiled, putting a little bit of soy sauce and pepper then dip with the toast is typical breakfast for everyone. Delicious and healthy.

My drink or should I call it Dessert (Tong Sui)? Because it full of ingredients inside. It not too sweet and tasty.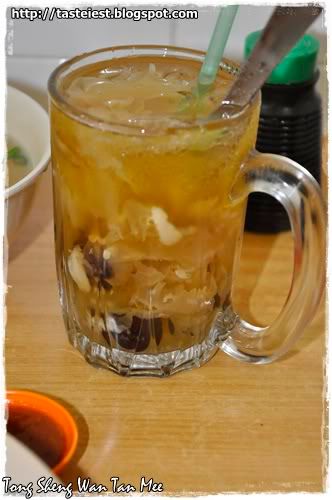 It was a great breakfast for reasonable price.

Tong Sheng Wan Tan Mee东升茶室
Jalan Datuk Koyah, Penang
N5 25.190 E100 19.907

View Tong Sheng Wan Tan Mee东升茶室 in a larger map