Carl's Jr is one of the very famous Burger Fast Food in KL, as usual Penang also slow on emerge market compare to KL good example is Burger King which just enter Penang market few months back so while waiting for it to be in Penang, I pay a visit to it first in KL. Carl's Jr located in ground floor of One Utama, one of the big shopping complex in KL, Damansara.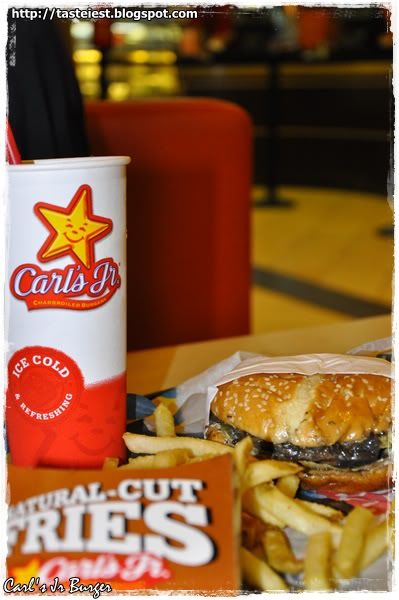 Counter to place your order and free flow soft drink counter just next to it, surprisingly not much crowd during our visit. Is it usual due to the high price? First screen of the price and we kind of get shock because it was pretty expensive.

Ordered "The Portobello Mushroom Burger Combo" which cost RM24.30, price is rather expensive and I must admit that this is the most expensive burger I ate so far in my life. The combo set come with a Natural-Cut Fries and Free Flow Soft Drink, fries is something that I like a lot because it was freshly cut from potato together with the skin deep fried to golden color, potato skin enhance the flavor very much.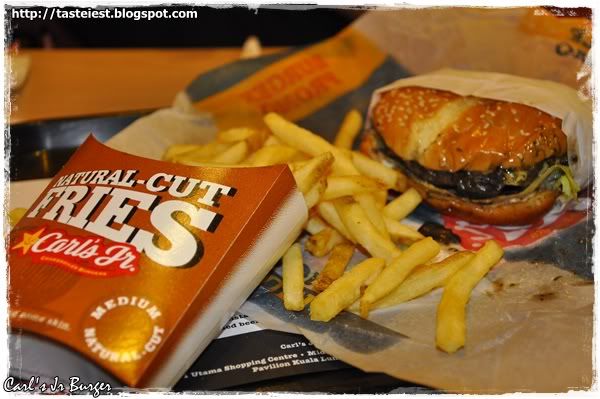 Burger itself is quite big and the proper wrapping to ensure customer hand clean is excellent, it not like McD that simply wrap it.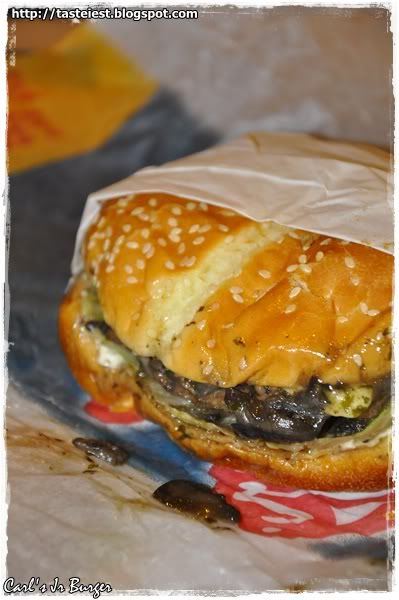 Mushroom Burger must has a lot of fantastic mushroom inside, without disappointment to us the Portobello mushroom is flavorful and a lot together with the charbroiled black angus beef patty is so delicious.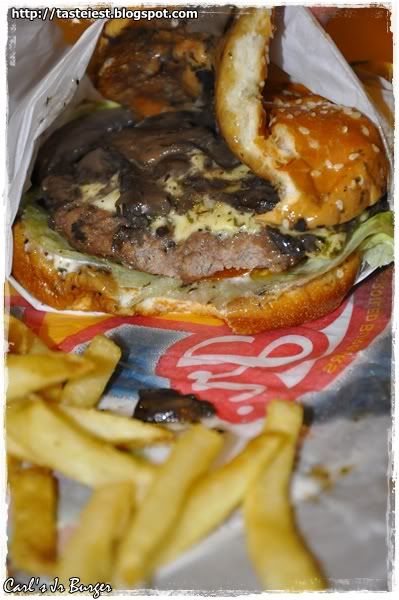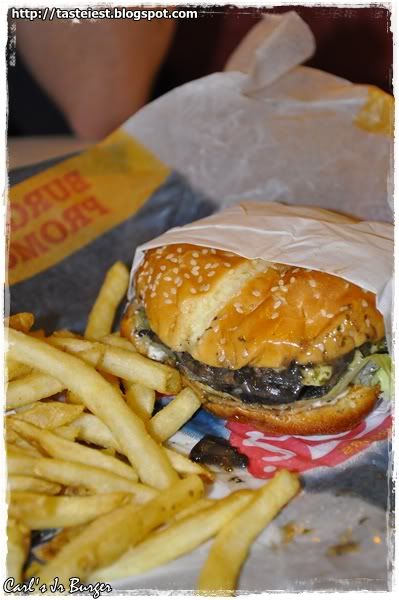 Overall we are pretty impressive with the Mushroom Burger that we had, portion is big and using mushroom to form a burger is really a great creativity which created a new era for Burger.

Carl's Jr
Lot 210C, Ground Floor, 1 Utama Shopping Centre (Old Wing), Petaling Jaya
03 - 7729 0718
N3 08.972 E101 36.941

View Carl's Jr Burger in a larger map