Return visit to Post Café after getting our lucky draw of Chicken Chop on last visit, you may read our review for Post Café Grilled Norwegian Salmon and Chicken Gordon Bleu . Since we have cover introduction of this restaurant on last review so let go straight to the Free Chicken Chop review. Oh Ya, if this is your first view of Post Café review then you might ask why Free Chicken Chop right? Please head to Post Café Grilled Norwegian Salmon and Chicken Gordon Bleu and you will know why. Cheer..
Let review our drink first since Chicken Chop is not ready yet, we ordered Honey Dew Blended and Lemon Tea. Honey Dew Blended with Ice Cream, it taste quite good but a little bit too sweet for me, while the Lemon Tea taste just normal.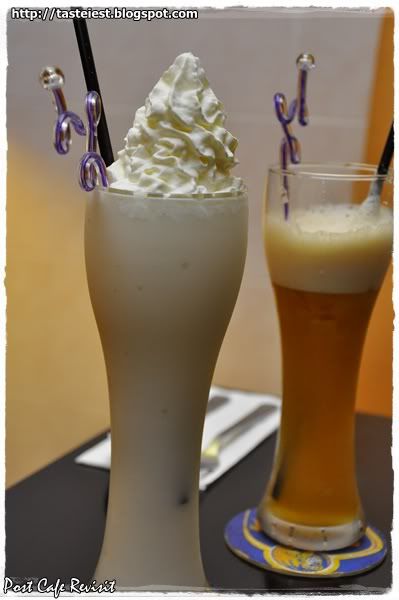 Chicken Chop RM*free, as usual a chicken drumstick was use, grill to perfection and top with homemade sauce, the sauce is more toward black pepper flavor and taste quite good. The same mash potato we had last time serve with Chicken Chop with Salad, we really like the mash potato because it was tasty and special.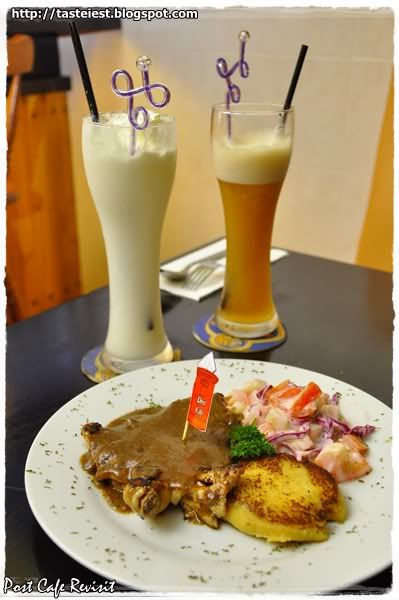 Another close look of the Chicken Chop.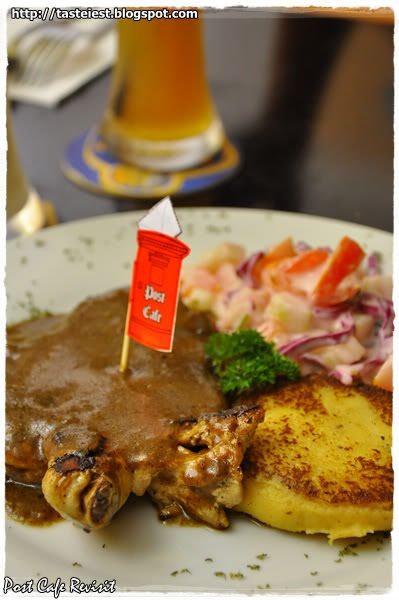 Fried Rice side dish with Prawn Cracker, Chicken Wing and Pandan Chicken. Fried Rice is quite oily but taste not bad while the Chicken Wing and Pandan Chicken taste below average.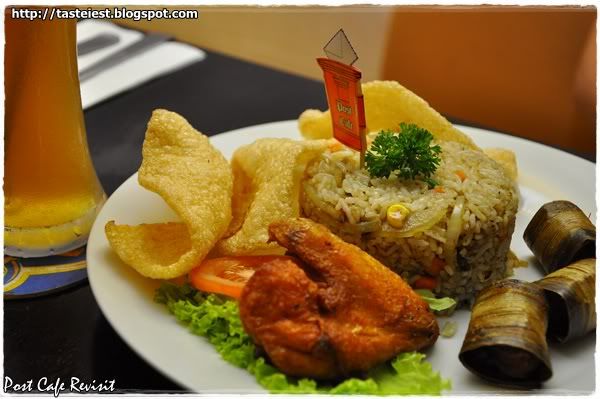 Again, we stand a chance for lucky draw and this round we are lucky to get our self a Fish and Chip. So next review will be Free Fish and Chip at Post Café.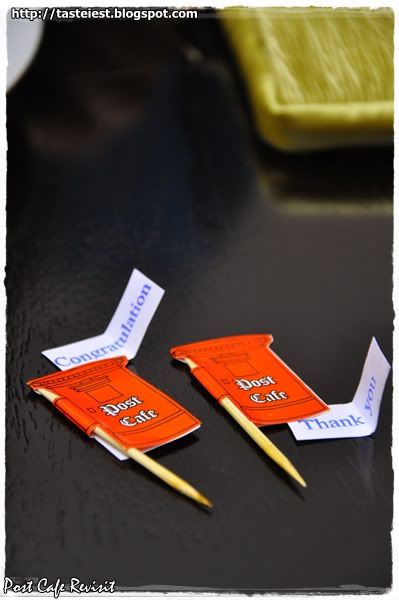 Don't guess what on the lucky draw prize, let me share with you. Too Small? Yes, you need to draw to know the answer. Ha Ha! So visit yourself and stand a chance to win some marvelous prize.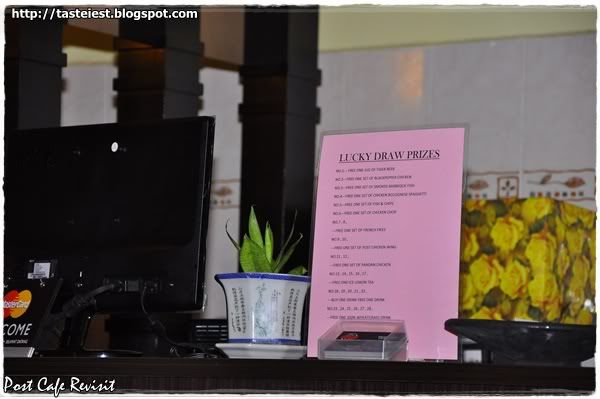 Santa Claus, sorry for the late publish of this review as we are too busy lately, our dining for this review was almost a month back.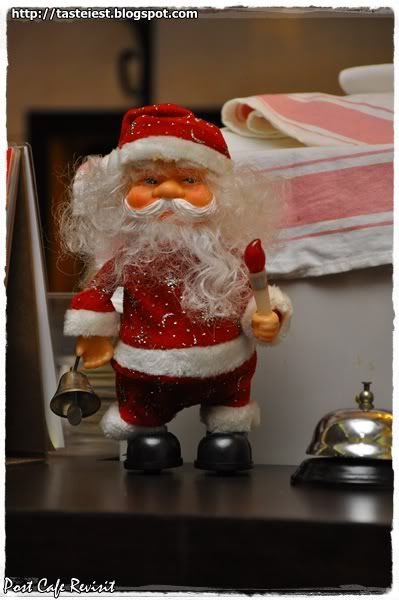 3 Star for our food today as it taste just normal but we are happy customer to enjoy one free dish.

Post Café
3 & 5, Carnarvon Street, 10200 Georgetown, PULAU PINANG, Malaysia
+60 16-442 0812 – +60 4-261 4595 ‎
www. depostcafe.com
N5 25.055 E100 20.169

View Post Cafe in a larger map