Sungai Pinang Food Court is another big food court that located just next to Jelutong express highway, very crowded on every night due to the huge range of hawker food variety. Almost all the famous hawker food in Penang can be found here and so far what I try out is all above average with reasonable price.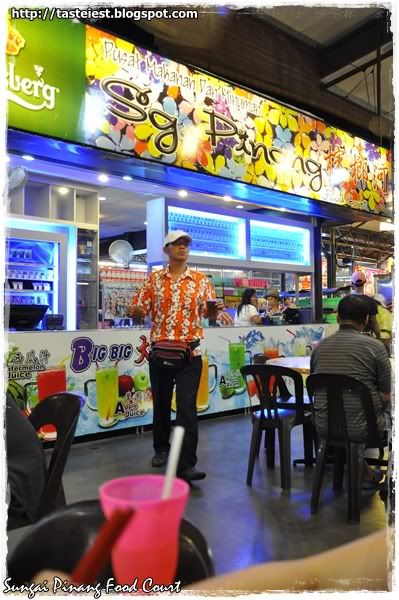 Pork Yam Rice, the soul of a bowl of Pork Yam Rice is definitely the Chili, but sadly this stall Chili is not the ordinary Yam Rice Chili which come together with dark sauce which is rather disappointed. Next important thing is the sour soup which must has a lot of salty vegetable flavor and they did success on this portion where the soup is sour and tasty, very refreshing. Inside the refreshing soup is pig liver, heart, blood, meat and meat ball together with few pieces of Tofu, overall it taste good except the disappointed Chili.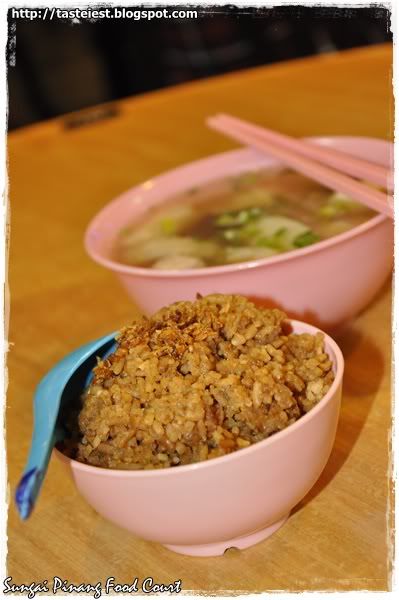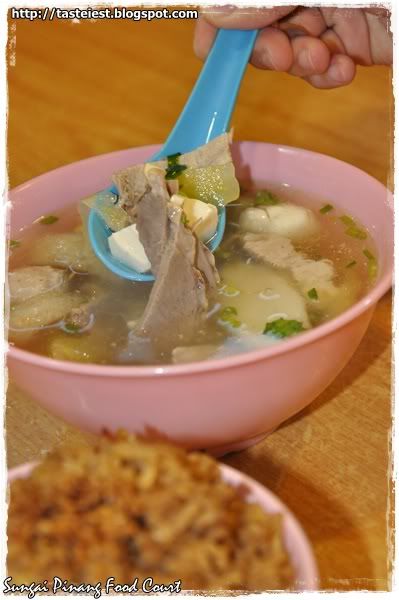 Side dish come next, Popiah or I should call it Penang Popiah because Penang Popiah without bean sprout which always taste better for us. A thin skin which made from wheat flour wrap jicama, tofu and vegetable with sweet sauce and roll it. The taste for this Popiah is normal because the skin is a little thick.

Claypot Rice, a small clay pot fill with rice, salty fish, chicken meat and egg garnished with spring onion, cook with dark sauce. The rice will be stick to the clay pot and that the delicious portion, this claypot rice taste just normal due to the minimum dark sauce and flavor.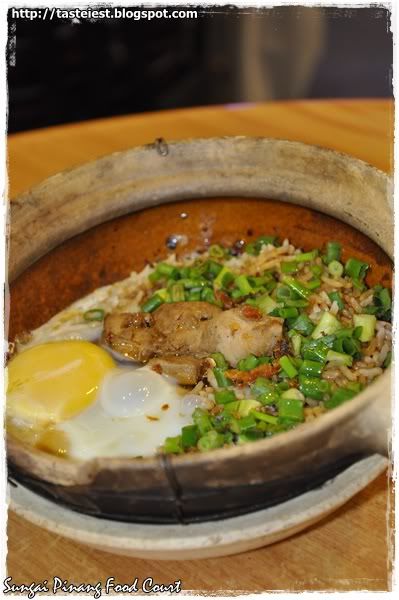 One of the Penang famous food is grill fish aka Ikan Bakar and the famous stall is always 东海岸烧鱼. We ordered stingray and prawn, the stingray is very delicious with the chili paste use to grill and accompany with the home sauce chili sauce which is sour and spicy which is just right for the meat, the chili is so tasty that we end up asking for 3 more plates. Portion is big and definitely more than enough for two person which cost us RM14, it slightly more expensive than other stall but since it was so tasty so I consider well worth the value.

Prawn is very big and fresh, chili powder was use while grilling to overcome the plain flavor, the chili powder did add a lot mark to the overall taste. RM4 each which consider cheap compare to Nasi Kandar that normally cost RM6 or above.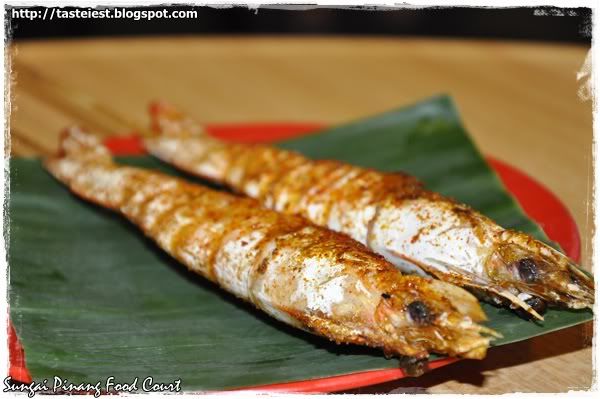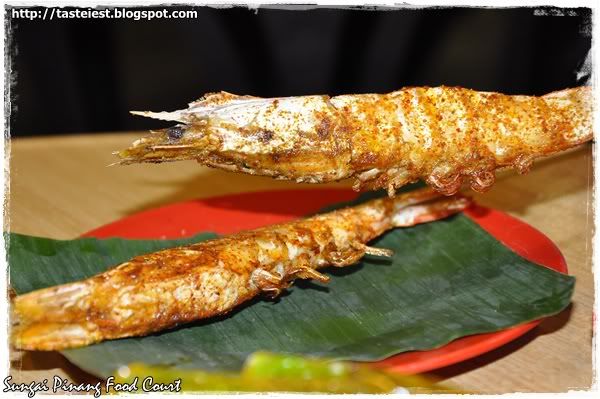 Beside Jelutong Express Highway
N5 23.973 E100 19.526

View Sungai Pinang Food Court in a larger map