Bah Kut Teh is one of the signature dish that represent Klang, everyone know that Klang famous for Bah Kut Teh but out of the 10 or 100 shop here which one is the best? Well I don't have the answer but I can definitely tell that Seng Huat Bah Kut Teh is among the top contender. Klang Bah Kut Teh can be at morning, early morning I mean which is the time where we take Dim Sum at Ipoh or Penang but Klang people are eating their beloved Bah Kut Teh.

They will give you a bunch of tea and you pick your own favorite tea pack, a big tea pot given but inside the tea pot there is some left over tea leave inside. Is that purposely or is just not clean? Without thinking much, we just do our best to pour out the x-tea leave and putting in our tea leave.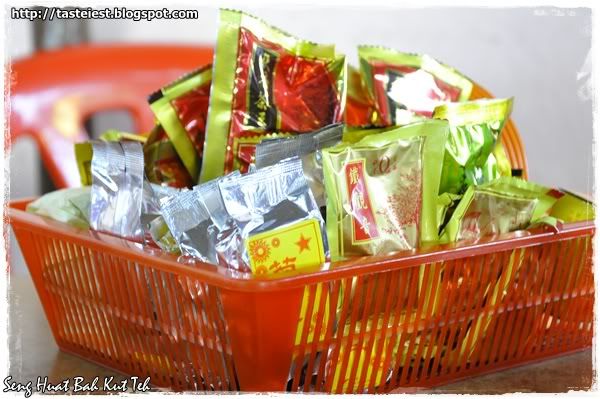 Yao Chao Kuai, best to dip inside Bah Kut Teh for a while to allow it fully absorb the rich flavor of Bah Kut Teh soup.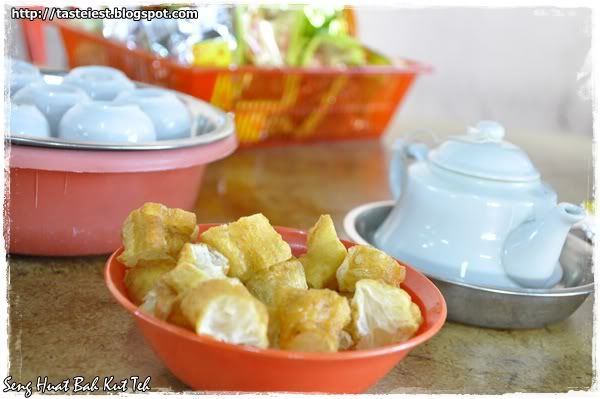 The rice came with some garlic in it, this is to add some additional flavor to the plain rice.

First plate of Bah Kut Teh, oh ya Klang don't serve everything in big bowl like Penang did instead they split all into different small bowl. Below is the big bone, long hour of cooking making the meat tender soft and absorbing the herb soup flavor while the essence of pork meat is dissolve into the soup making both so delicious.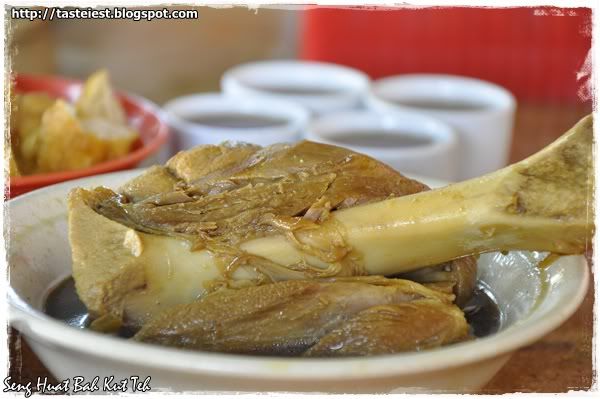 Pork innards, it taste good if you prefer innards like we do.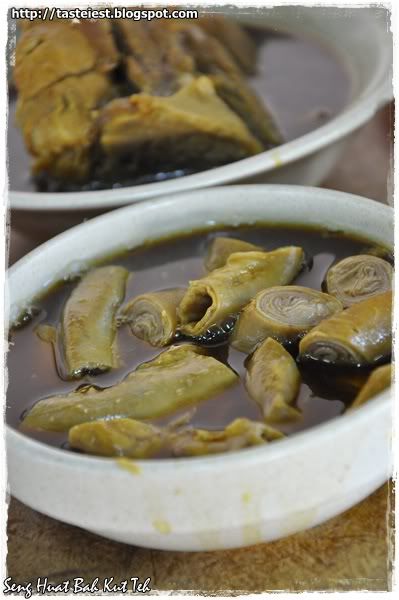 This plate is the best because of the fat, it like eating jelly. Taste very good.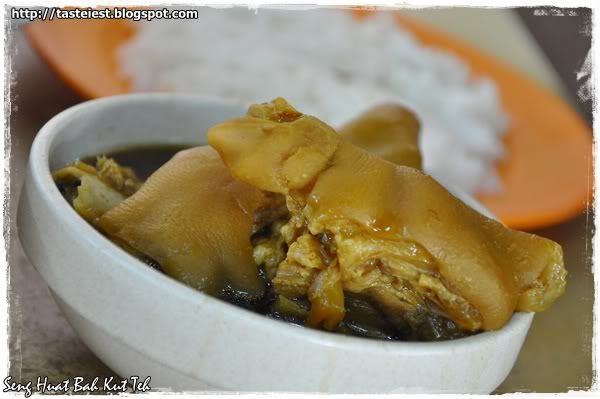 Klang Bah Kut Teh, many bowls on table but I prefer everything in clay pot like Penang because it can heat the soup. Seng Huat Bah Kut Teh soup is tasty and full of herbal flavor.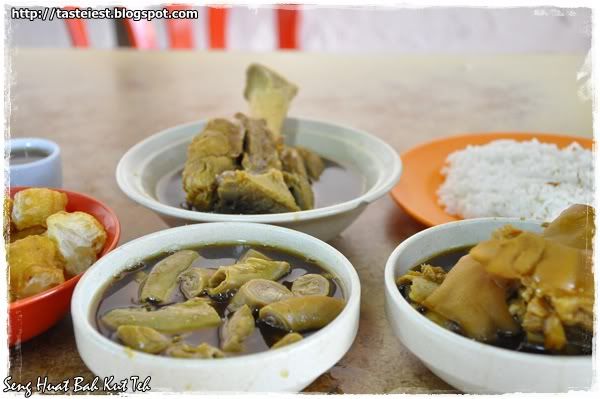 Total cost is RM29.50, sound reasonable to me.
N3 02.608 E101 26.896
No.9, Jalan Besar, Klang, Selangor.
03-3371 2652
7.30am – 2.00pm, 5.00pm – 8.00pm.
Off Day : 1st & 15th on Chinese Lunar Calendar

View UntitledSeng Huat Bah Kut Teh in a larger map