East Meet West is the biggest hawker stall in Red Garden Food Paradise, it serving Japanese and Western food as the name said East Meet West. I was attracted by it varieties on my last visit to Red Garden having my Curry Fish Head .
The menu is really impressive, from spaghetti, steak to ramen and sushi and more more more…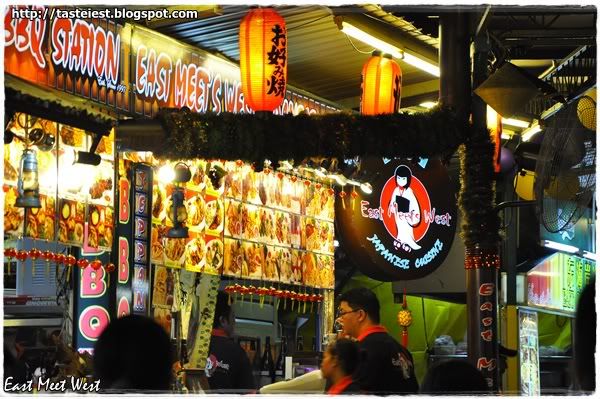 Sushi Bento RM15, few pieces of Crabmeat Sushi, Deep Fried Chicken, Deep Fried Potato and Koroke. Sushi taste just normal while the deep fried chicken is very tasty.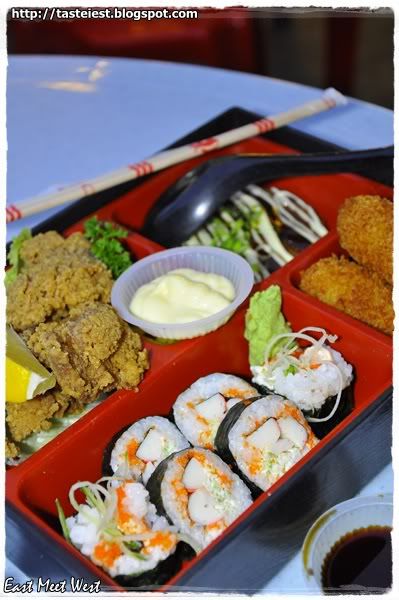 Big piece of Koroke with sweet sauce and mayonnaise on top, it taste not bad but the portion is too big. On the bottom right is deep fried potato, which not tasting good.

Salmon Teriyaki RM12, a thick piece of Salmon fish cook with Teriyaki (aka Japanese Sweet Sauce) with stir fried vegetable. Always opt for healthy food lately and Salmon no doubt is top of the list for meat lover like myself, Teriyaki Salmon is not disappointed, it taste quite good and the Teriyaki sauce give rich flavor to the original fresh Salmon piece.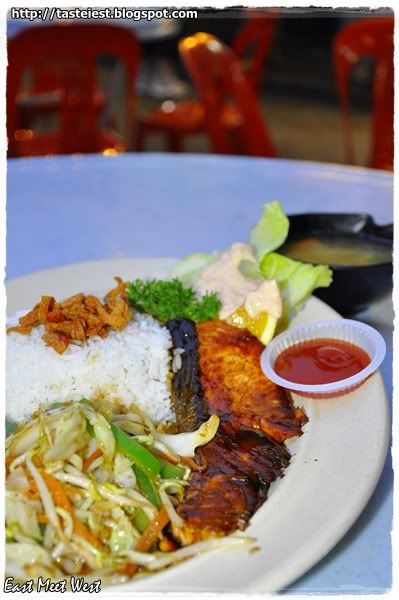 Another of the Salmon Teriyaki set is salad, it actually a few pieces of cabbage with salad and a quarter of orange. Special combination.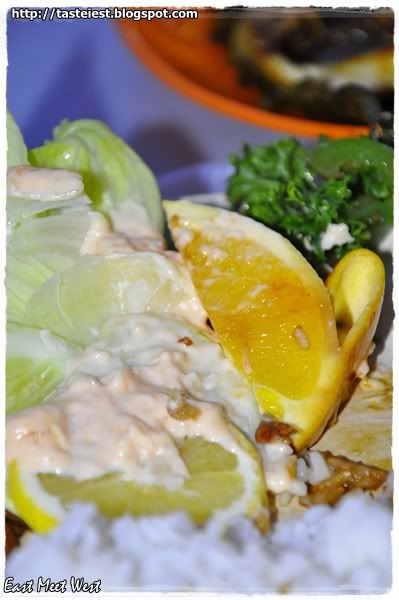 Together with the Salmon Teriyaki Set and Sushi Bento Set is Salmon Bone Soup, a small piece of Salmon in the soup. Taste almost like miso soup.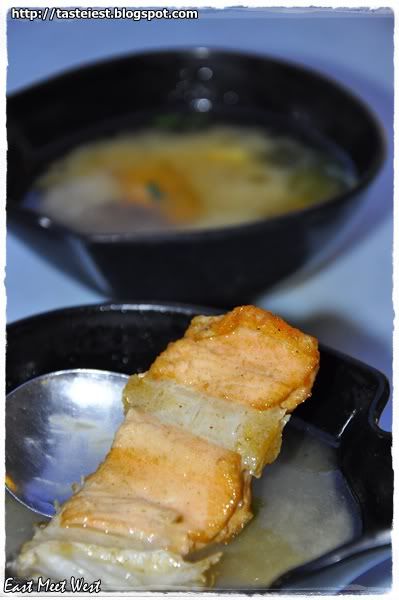 From another stall next to East Meet West is Grill Fish, as usual we order the stingray. Taste good with the spicy chili but quite expensive, which cost us RM12.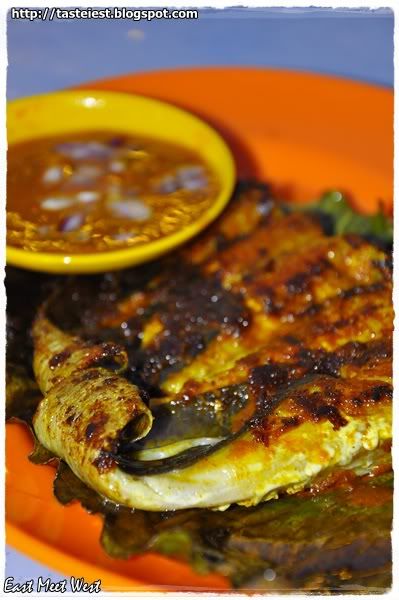 Overall the food taste is average but huge variety for your selection.

Red Garden Food Paradise
20 Leith Street, 1000 Penang
604-262 3767
www.redgarden-food.com
Dinner only
N5 25.273 E100 20.059

View Red Garden Food Paradise in a larger map