Shin Kee Beef Noodles(新九如牛肉粉)is very well know and even Ah Xian has visited before. It located just next to Petaling Street or I should say it near to Pudu Bus Station, where good old time memory I go study my bus will stop at Pudu station, while walking to LRT station we will pass by this stall Beef Noodle. First few time we totally ignore because the shop is small and not attracted at all but few fried recommended and we head down to try for the first time, after the first try we are totally addicted and since then we never miss it.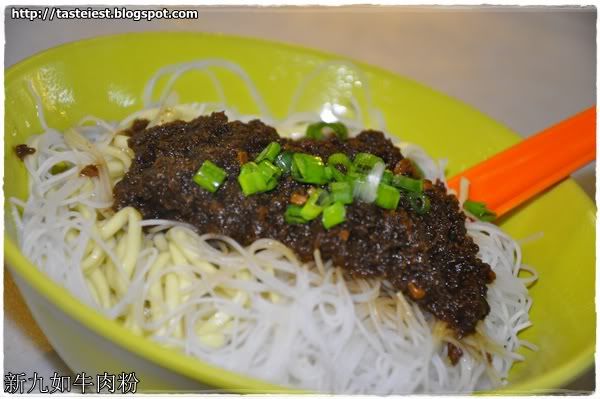 On night time they operate at Petaling Street with a few tables beside coffee shop, the yellow shirt aunty is the one preparing our beef noodle, she had a very technical hand that like timer which has good control on cooking time to ensure all different park of beef is well cook.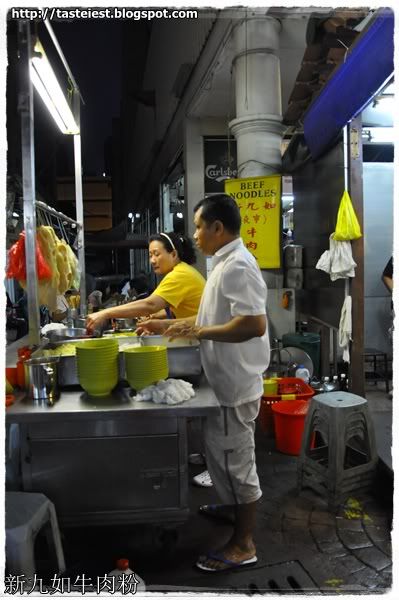 As usual we prefer the dry beef noodle because the beef mince is so delicious, I really wish to have bigger portion of the beef mince because it taste so good. Bee Hoon and Noodle is plain without adding any other sauce but the beef mince is flavorful enough to provide flavor to overall bowl.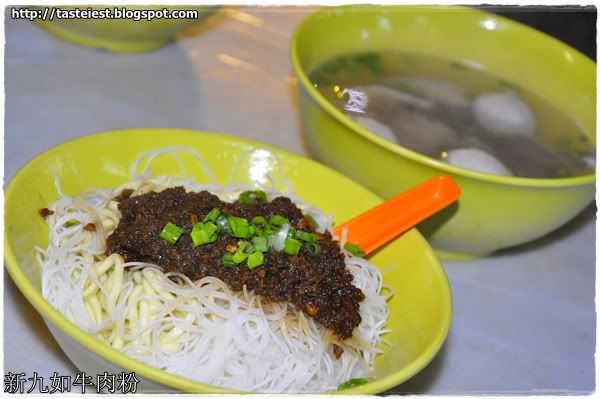 It cost RM6 for a bowl, we prefer to have mix which included of Beef Ball, Meat and Tripe in a clear and tasty broth. On our old time memory, we never know what is beef tripe, it was the first time we had and since then we are addicted and not able to find anywhere else that can cook so nice chewy texture. Beef slice is a few seconds dip into the hot boiling soup, which is tender and rich of beef flavor.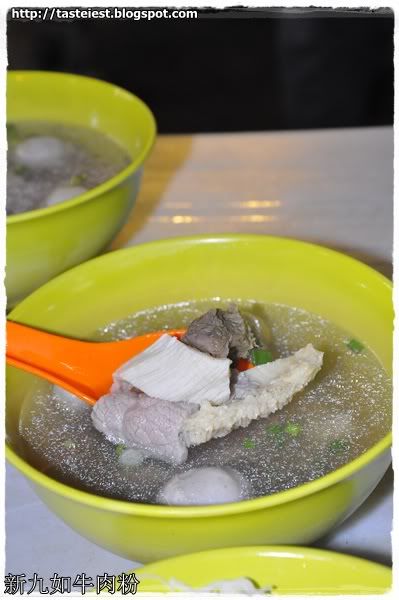 Not only the ingredient is tasty, highlight on the soup as well, which has strong beef flavor and it taste extremely good.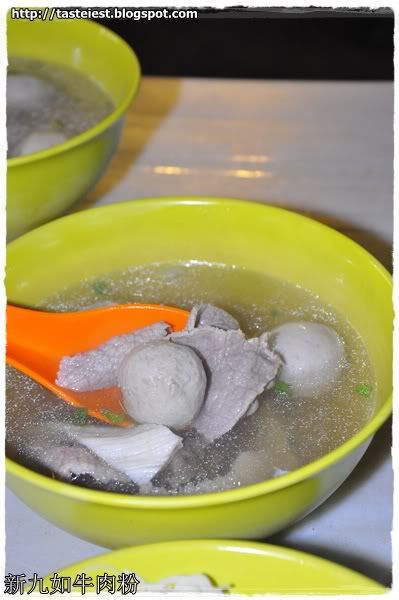 7A, Jalan Tun Tan Cheng Lock, 50000 Kuala Lumpur
10.30am-3.30pm
Petaling Street
6pm-11.30pm
Closed on Wednesday
03 20725020/012 6737318
N2 43.853 E101 56.215

View Shin Kee Beef Noodles in a larger map