Perak Lane Fish Noodle is very famous and known well by Penang food lover for their delicious soup noodle, one of the time-honored shop. The shop located exactly at the junction, on your left if you facing the traffic light where an old kopitiam and that is the shop. Few different type to choose from, either Porridge, Bee Hoon or Mee Suah with ingredient of either Fresh Fish Meat, Fish Head, Prawn, Frogs, Pork and Crab.
Pork Meat Bee Hun, pork mince size like a small meat ball is tasty and the soup is clear and sweet, essence from the pork meat. Right control of cooking time on the Bee Hoon to ensure the softness is just right.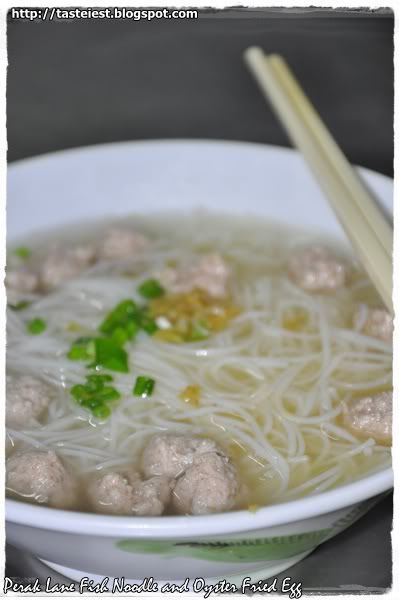 Fried Fish Meat Bee Hun, deep fried fish meat slice with delicious Bee Hoon and clear soup. Fish meat is fresh and crispy while the soup again is refreshing and delicious, deep fried fish meat added minor deep fried fragrance into the soup, which make it taste even better.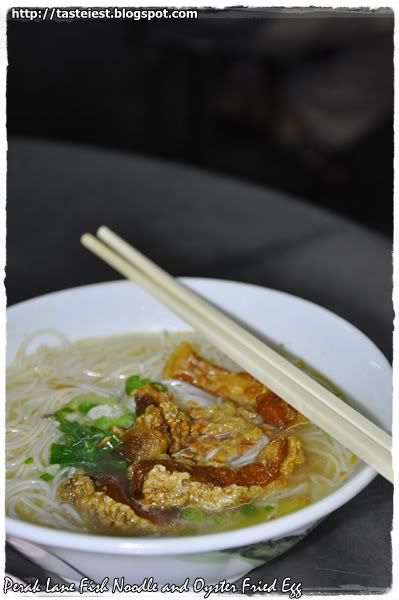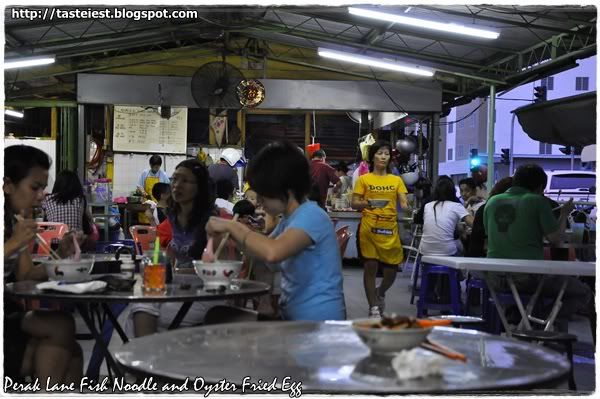 Other then the Soup Noodle, there is another stall selling Thai Fried Oyster and what make it different is the Thai style cooking which taste a little sour and spicy which is totally different from the ordinary Fried Oyster. Definitely must give a try if you have never try before, personally we don't like oyster but taking the egg alone with the special Thai sauce is good enough for us to give a high rating for this fried oyster.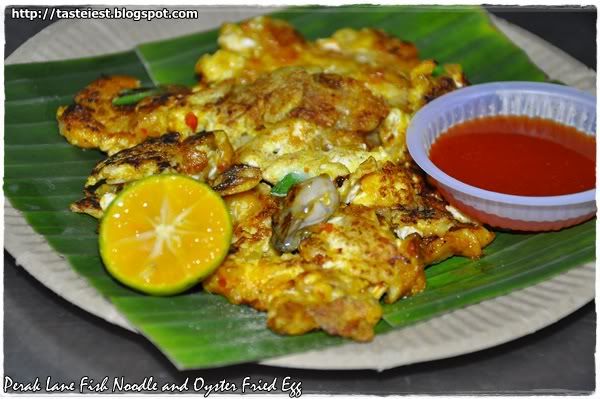 6, Lorong Perak, Penang, 11600, Penang Malaysia
Closed on Sunday
N5 23.953 E100 19.240

View Perak Lane Fish Head Bee Hun in a larger map