Third visit to Post Café to redeem our Free Fish And Chip from our previous lucky draw, you can hop over to First Visit and Second Visit, Free Chicken Chop to view our previous dining experience in Post Café.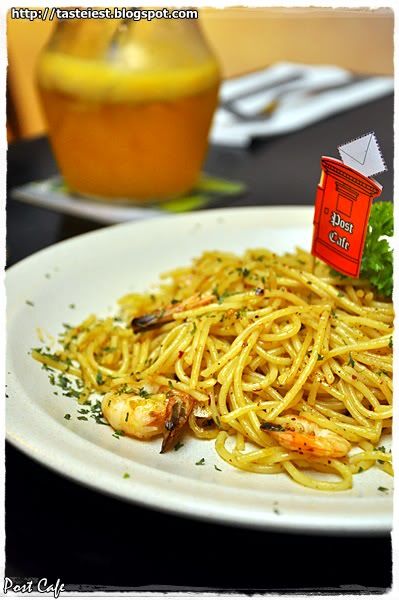 Shrimp Spaghetti, the spaghetti is a little bit hard and dry and the prawn is small, not really appreciate the spanghetti as it was not live up to our expectation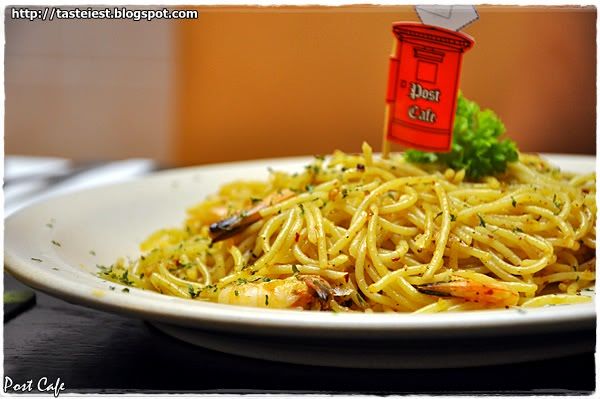 Fish and Chip, fish fillet is deep fried to golden color for crispiness accompanied by chip and salad, the thickness of the fish fillet is just right which create a nice texture nice to be taken together with the sauce provided.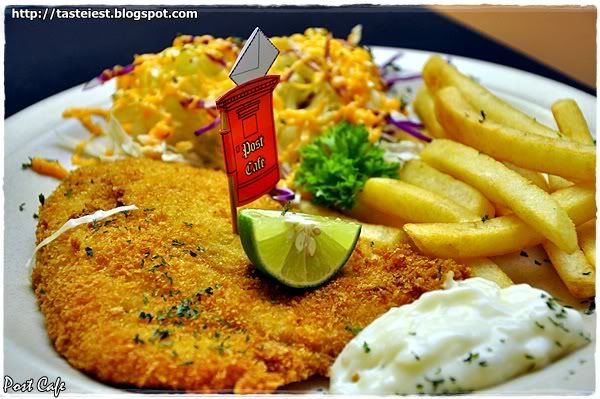 Overall taste just below average for the spaghetti but the fish and chip is worth a try.

Post Café
3 & 5, Carnarvon Street, 10200 Georgetown, PULAU PINANG, Malaysia
+60 16-442 0812 – +60 4-261 4595 ‎
www. depostcafe.com
N5 25.055 E100 20.169

View Post Cafe in a larger map