Soul Kitchen is run by a lovely couple name Michele and Tonio who came from Germany and married in KL, decided to setup Soul Kitchen in Penang after their visit to this lovely Island. You may visit their Soul Kitchen Blog and read their story on how they started their travel to Penang, fall in love and the born of Soul Kitchen.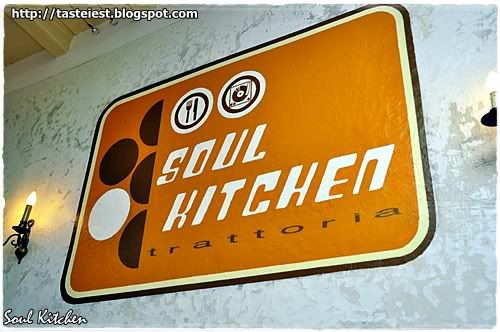 Soul Kitchen is setup in a small antique look house in town, with limited table in house and few table outside. No food menu for your selection, all available food is publish on the wall hanging board. Breakfast menu is from 10AM – 12PM while the rest is whole day menu.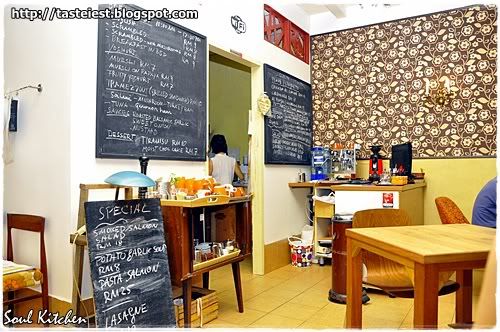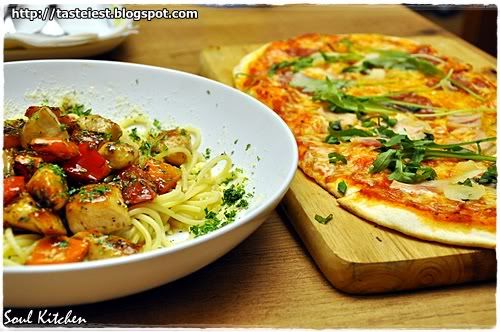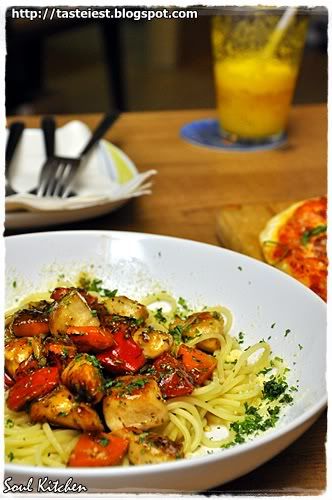 Soup served with organic bread, not really appreciate the soup as it not rich in flavor.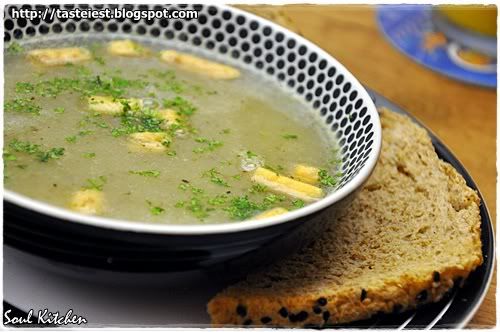 Banana Orange Apple Smoothie RM7, very strong Banana flavor and it totally covered Orange and Apple flavor, a little bit too thick but the flavor is nice.
Orange Juice RM5, very rich and it should be more than one orange for this cup of orange juice, definitely worth it as it cost just RM5.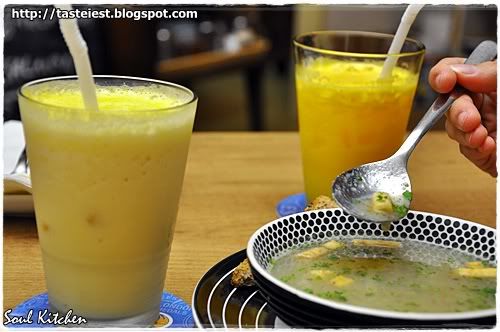 Chicken Al Limone RM19, it taste a little bit sour and sweet with small pieces of cubic cut chicken breast. The taste of the overall is quite appetizing and tasty but the cubic cut chicken breast is hard and not absorbing the sauce.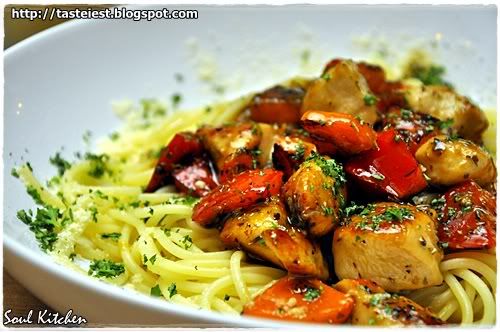 Stone Oven Pizza RM17, very thin pizza crust top with Turkey Ham, Basil, Permesan. Tasty but the addition leave on top is indeed help on decorating the pizza.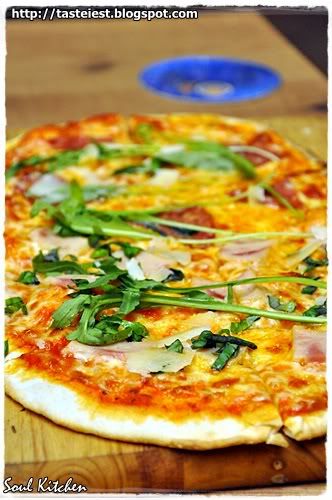 Thin crust, the shape of the pizza is oval instead of circle and serve on top of chopping board.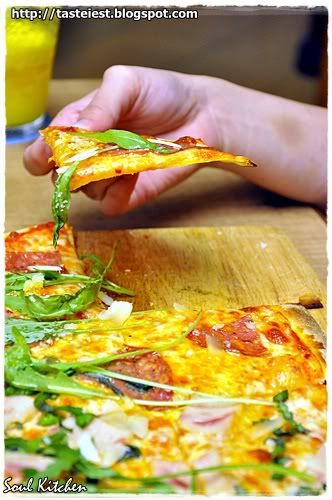 Soul Kitchen
102, Lebuh Muntri. Georgetown ( the road opposite Cititel on Penang Road )
04- 261 3118
N5 25.234 E100 20.047

View Soul Kitchen operated by a German couple who put their soul into cooking, visithttp://tasteiest.blogspot.com for more info in a larger map