This article link from Penang Gurney Plaza Dining Guide
Bar-B-Q Plaza is finally open it first outlet in Penang, Gurney plaza basement was the location of the newly open BBQ restaurant. They have numbers of outlet in KL and it was since then well established itself as one of the best BBQ restaurant in the market, first time saw it was at 1U where a cute dragon advertisement but we did not try out that time, luckily they open a new shop at Penang and we should never miss it again so here is our review for the long waiting Bar-B-Q Plaza.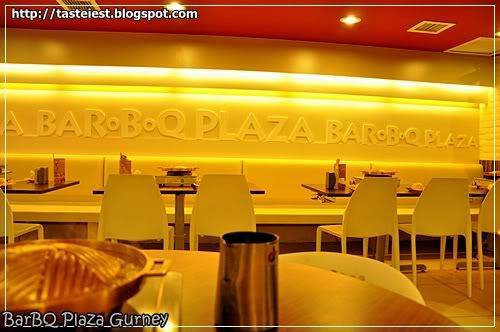 We ordered Deluxe Supreme Set RM33.90 and upgraded both rice to Garlic Rice with additional RM1.50 each. You will never regret with the additional RM1.50 for the superb delicious garlic rice.
The cute little dragon! Warning! Avoid touching the hot pan with a "Dragon Inside" sign.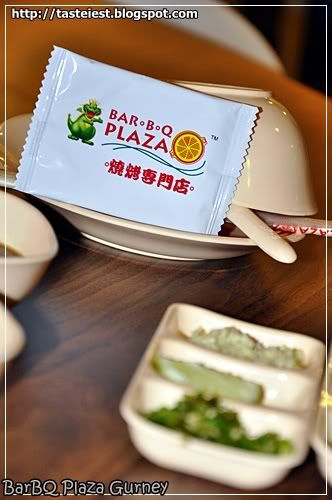 Ice Lemon Tea RM4.90, size is normal but definitely not enough to finish the whole meal.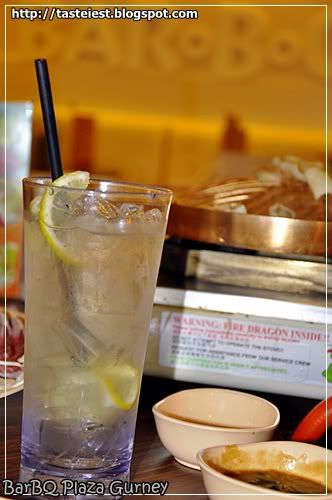 Fresh Coconut RM5.90, again you need more drink for the meal so we suggest you ordered Green Tea RM2.50 as it was refillable.

Potato Shrimp RM8.90, 4 pieces of potato wrapped shrimp deep fried to golden color, potato skin is crispy but the prawn is quite small, dipping into the sauce provided is good.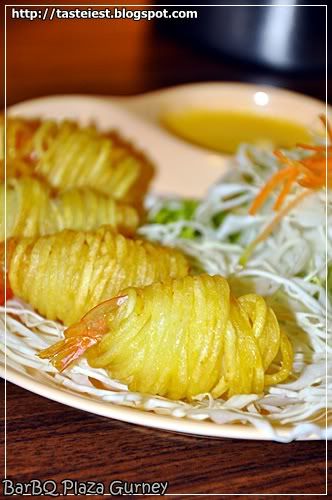 Chili Padi, Lime and Garlic are provided, mix it together with the sauce provided, we prefer to have more lime as it tastes better. The white color is pork lard which use to smoothen the grill pan.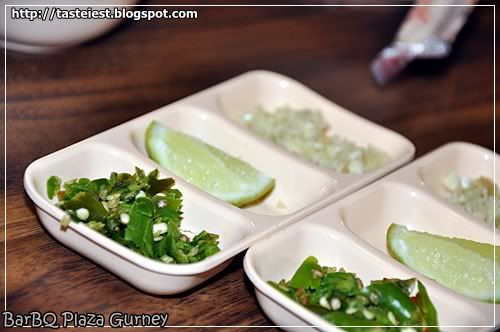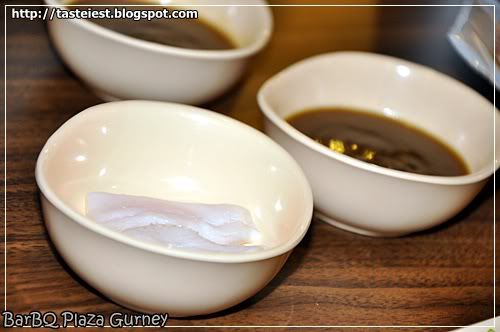 Finally our Deluxe Supreme Set is served, the set does include Sirloin, Beef, Lamb, Pork, Bacon, Chicken, Squid, Shrimp, Jelly Fish, Taufu, Mushroom, Udon, Cabbage, Carrot, Lettuce Pork Ball, and Pumpkin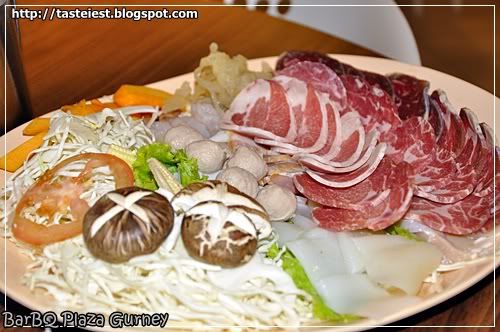 Another side look of Supreme Set, the item is quite a lot for two person consumption.

Thick slice of meat, it was thicker than shabu shabu and it taste fresh.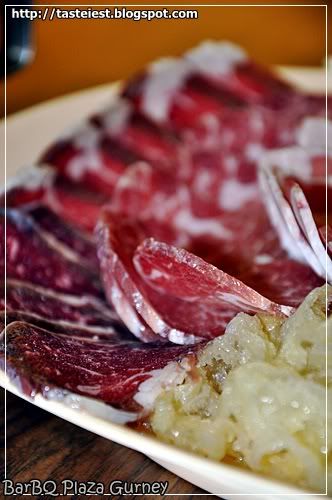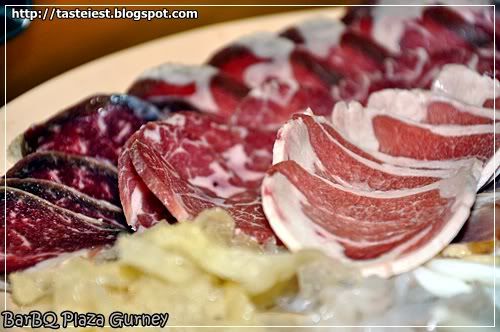 Grill pan, the soup added is not plain water instead it was broth as it already has some level of sweetness, the special design pan allow the essence of meat to go into the soup to make it taste even better.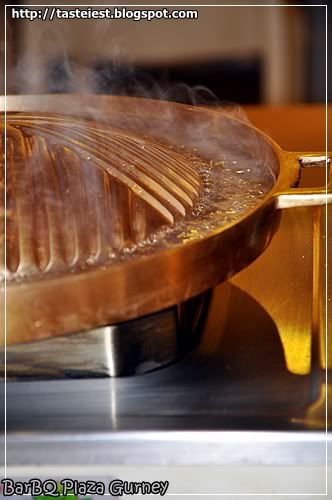 Here is how you start your meal, put the cabbage on the side, inside the soup. Start grilling by using the pork lard provided to smooth the pan and put meat on the top portion for grill.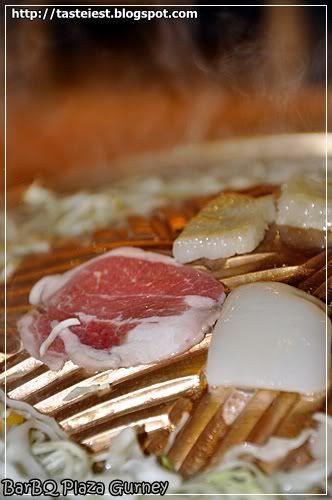 The port essence is licking into the soup.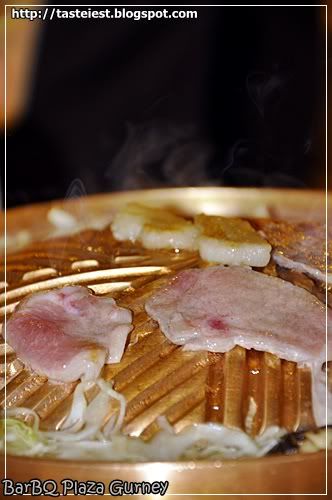 Mushroom, cabbage, pumpkin all into the soup and added Udon, the soup is so sweet that we keep on asking to top up.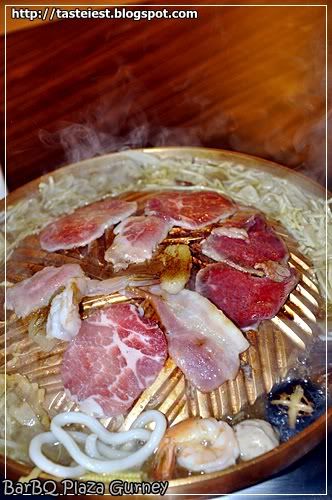 The soup is really delicious that you will keep asking for more, together with the garlic rice I consume two plate. Service is excellent.

Gurney Plaza, Penang
Tel: 04-2281487
Berjaya Times Square
Tel : 603 - 2145 8148
Sunway Pyramid
Tel : 603 - 7492 3121
1 Utama (New Wing)
Tel : 603 - 7727 8148
AEON Bukit Tinggi, Klang
Tel : 603 - 3326 2691
IOI Mall Puchong
Tel : 603 - 8075 0818
http://www.barbqplaza.com.my/