This article link from Penang Gurney Plaza Dining Guide
600CC has been around since long time ago but i has never try until today, the reason is because the shop too small to attract me but after walking for long hour searching for food in Gurney without any that caught my attention, end up having our dinner at this small shop.
Zar Jiang Dry Noodle RM9.90, is one of the famous Taiwanese food which top with a lot of pork mince and garnish with sliced cucumber and carrot with braised egg.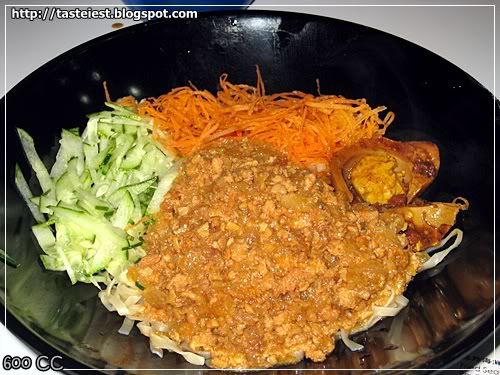 Flat noodle like Pan Mee was use but it not that hard compare to Pan Mee instead it has better texture and the Zha Jiang sauce is very delicious, thick sauce stick to the flat noodle creating rich flavor.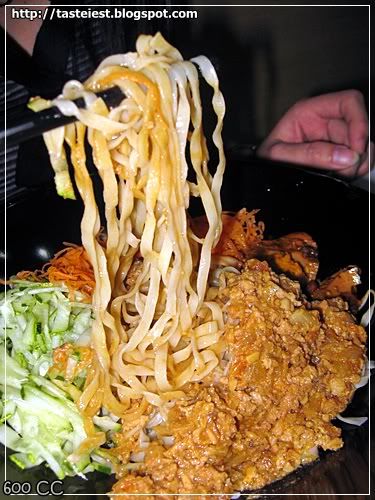 Taiwan Original Beef Noodle Soup RM12, noodle soup made of stewed beef, beef broth and vegetable. Strong beef flavor soup, definete choice for beef lover like me as it taste rich and not oily, beef is tender and soft.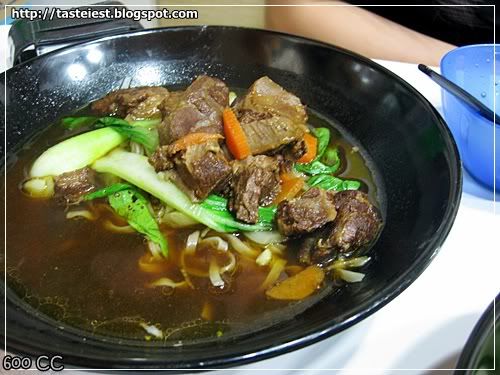 Black Sugar Pudding RM3.00, our dessert after meal is Pudding which taste just normal as like home made jelly with black sugar instead of pudding, it can be taste better if similiar kind of Sugar Melaka was used instead of this normal black sugar which taste just sweet.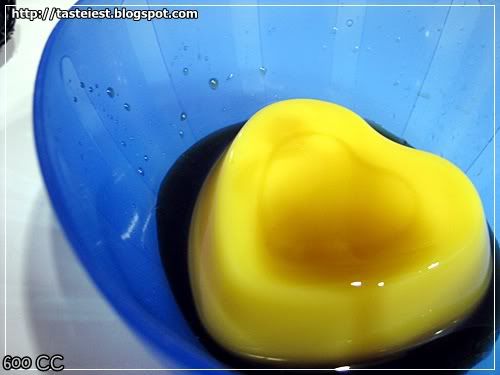 Overall we are happy with the food served but the desert pudding is quite dissapointed, on next round we must try the ice which look to be very delicious.

600cc Taiwanese Restaurant (Perangin Mall)
Address:Lot 33-2-91, Perangin Mall, Jalan Dr. Lim Chwee Leong, 10100 Penang
Business Hour:11.00am - 10.00pm
600cc Taiwanese Restaurant (Gurney Plaza)
Address:170-B1-7, Gurney Plaza, Persiaran Gurney, 10250 Penang
Business Hour:11.00am - 10.00pm
600cc Taiwanese Restaurant (Tesco Penang)
Address:1G11, Tesco, Lebuh Tengku Kudin 1, Bandar Jelutong, 11700 Penang
Business Hour:11.00am - 10.00pm
600cc Taiwanese Restaurant (Sunway Carnival Mall)
Address:LG- 44, Sunway Carnival Mall 3068, Jalan Todak Pusat Bandar Seberang Jaya 13700 Seberang Jaya Penang.
Business Hour:11.00am - 10.00pm
600cc Taiwanese Restaurant (Pacific Megamall)
Address:G-109, 2828, Jalan Baru Bandar Perai Jaya, 13600 Perai Penang
Business Hour:11.00am - 10.00pm