Hou Mei Yuan Pan Mee is very famous among worker that work around Bukit Jambul, it always pack with people during lunch time even under hot sun and shielded by big tree. Not only Pan Mee is available, other food such as Dim Sum, Rojak and mobile hawker Mua Ci.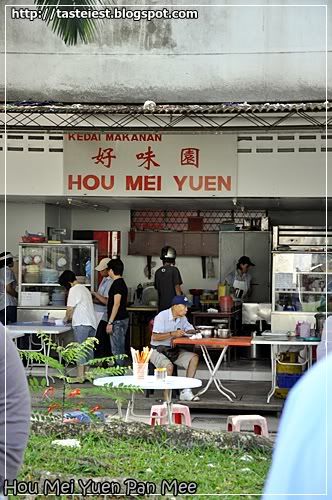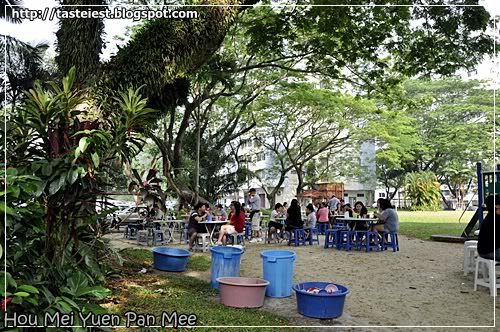 You need to place your ordered by filling in order sheet with an option of either dry or soup, size from small to XXL and the small is really small. 2 types of noodle available for selection, either flat or thin noodle which both are the same type of Pan Mee.
Soup Pan Mee served with 2 fish ball, pork mince and one type of leaf. The soup is just normal and the thin pan mee is really hard.

Dry Pan Mee served the same ingredients, Pan Mee mix with dark sauce and Ikan Bilis which came out to be little more flavor compare to soup Pan Mee but still the same hardness of the pan mee.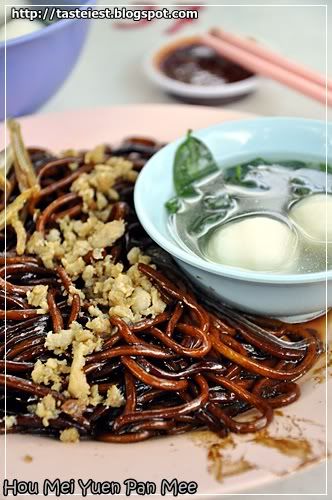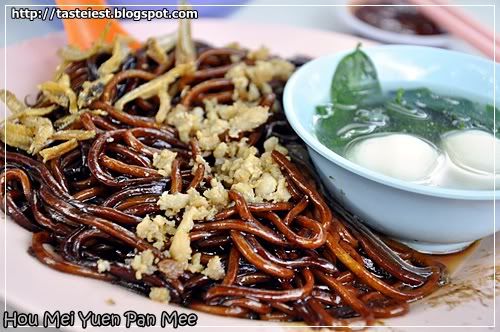 It was quite disappointed as we really don't like the hard pan mee and the plain soup.

Hou Mei Yuen 好味园
Taman Bukit Jambul Block F,
Jalan Bukit Gambier, Bukit Jambul, Penang.
Open Mon-Sats, 9am-3pm.
N5 20.118 E100 17.293

View Hou Mei Yuen Pan Mee in a larger map