Curry Fish Headno doubt is our favorite dish to be review, Ming Curry Fish Head is our next target. It located inside Sin Kim San Café, many hawker stall and various type of food available.
Ming Curry Fish Head caught our attention, operate on dinner time only. Not only fish head instead squid, prawn and fish with price from RM16 to RM24 but it also depend what add on.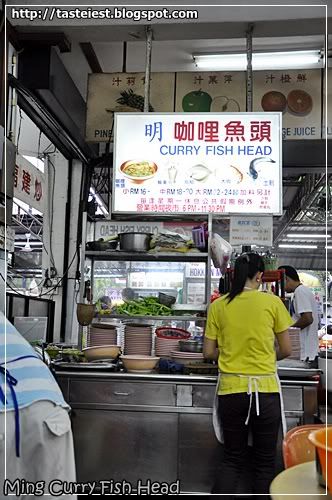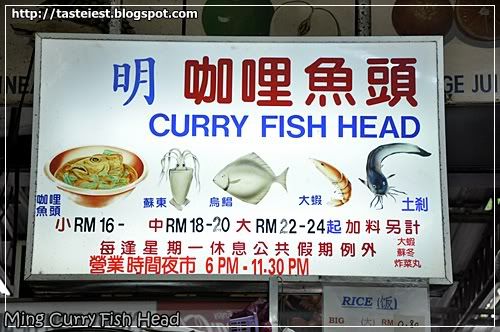 Curry Fish Head is served on a big bowl instead of clay pot, the curry sauce is thick and flavor more toward spicy sweet. Fish head is very fresh and sweet, just right on cooking time to remain the softness of fish meat.

Big bowl fish head garnish with onion, mean leave and lady fingers. We finish up the whole bowl of curry as it was so tasty to take with rice.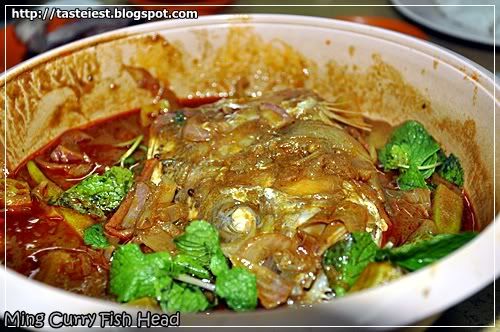 Some side dishes, Pi Pa duck which suppose to be crispy but this plate is not crispy and the meat is chewy.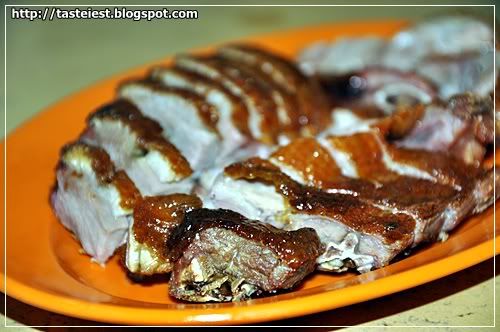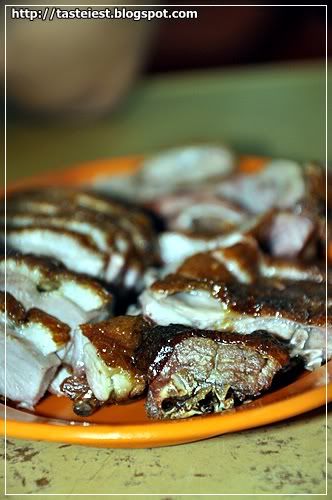 Salt Chicken, it was too dry and not smooth.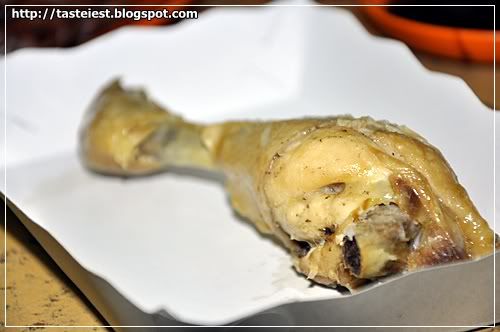 Rating was only given to Curry Fish Head as it really taste good.

Sin Kim San Cafe新金三
Jalan Macalister Road, Penang
Dinner
N5 24.994 E100 19.429

View Sin Kim San Cafe in a larger map