We are very glad to be invited by Round U for sampling and survey of Fresh Fruit Tea Expert(鲜茶工坊), Fresh Fruit Tea Expert expertise in preparing various type of refreshing drink with over 40+ selection to be choose from the menu with reasonable price from RM2 to RM4 for a 700CC cup of drink, instead they did have wide range of food selection such as Japanese, Chinese and local delight.
Open up the menu is two full page of drink to be choose from and follow by various type of main dish and snack. We have no idea what to choose from and a friendly staff approach and give his suggestion to us for newly introduce dish to the shop "Malaysia Fried Rice" and "Japanese Spring Roll"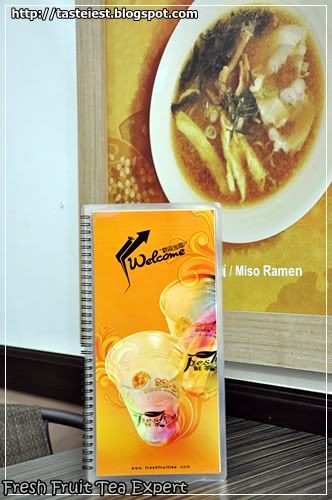 Honey Plum QQ CoCo GR RM4.00, it has very strong honey plum flavor which taste sourly and sweet, with the additional of Pearl and CoCo give extra texture to overall cup of drink. Sweetness of drink is just on the right level for our taste buds.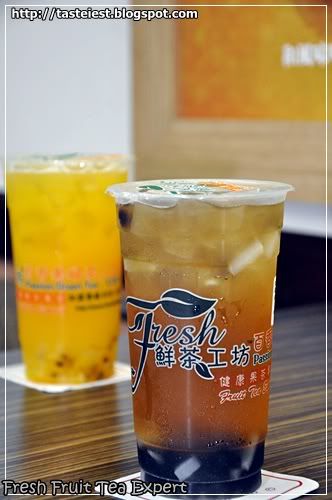 Passion CoCo Yogurt GT RM4.00, their signature drink is no doubt from the multi flavor passion fruit which is very refreshing. The taste is sweet and sour with mild green tea, even though some people don't like the seed from passion fruit but I did enjoy biting the hard seed and enjoy the mysterious flavor from the seed together with the sweet CoCo is just an awesome combination.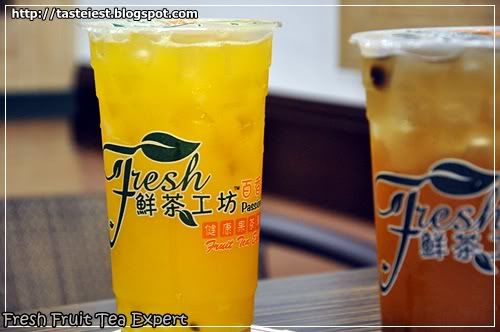 Malaysia Fried Rice RM6.00, it was indeed a normal fried rice but with the present of ikan bilis and chili flake made this dish very flavorful and tasty but the portion is slightly small.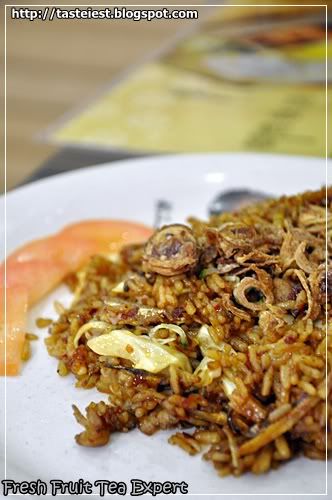 Okonomiyaki RM12, Okonomiyaki is a Japanese pancake containing a variety of ingredients. This portion of Okonomiyaki is huge for two persons as it cover almost the whole plate with thick cabbage in it, lot of cabbage is cut into big pieces with Squid and Pork mix together and wrapped by egg, top with Japanese sweet sauce, mayonnaise and dried bonito flakes. The whole dish is well presented which make it so tempting.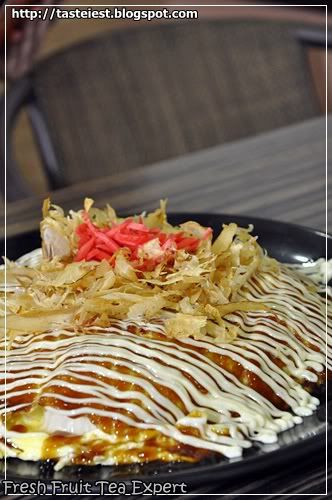 Quick look inside the Okonomiyaki is a lot of cabbage, if the cabbage will to cut into small pieces it will make the even delicious Okonomiyaki taste even better.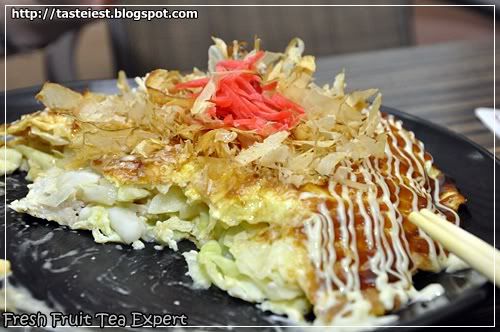 Japanese Spring Roll RM5.00, Spring roll with a lot of mushroom in it roll with Poh Pia Skin and deep fried to golden color, skin crispy and taste savory.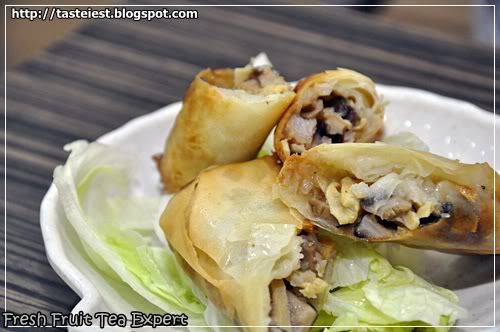 Japanese Dumplings RM8.00, eight pieces of Japanese Dumpling aka Gyoza which consists of pork meat and vegetable wrapped into thin pieces of dough accompanied with soy-vinegar dipping sauce.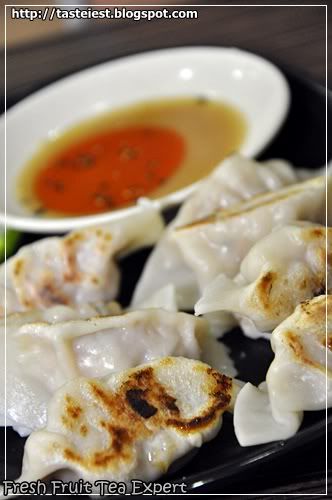 Soy-Vinegar sauce with some black and white sesame to enhance it flavor.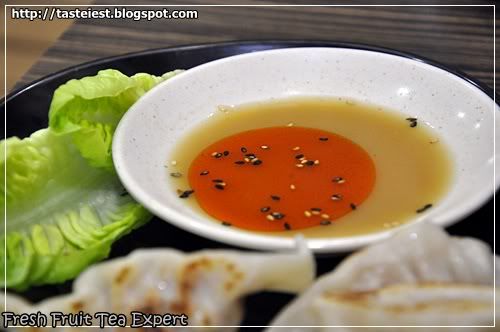 Inside look of the Japanese Dumpling, rich meat in it with pan fried at bottom, dipping thoroughly into the dipping sauce to give a sourly taste.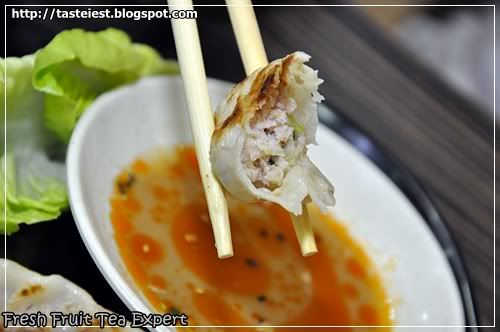 People are queuing for the drink, a lot people come to pack back. The shop is a little bit hot during our visit at 5PM even though a lot of fan around the shop, night time should be good for a meal and chit chat.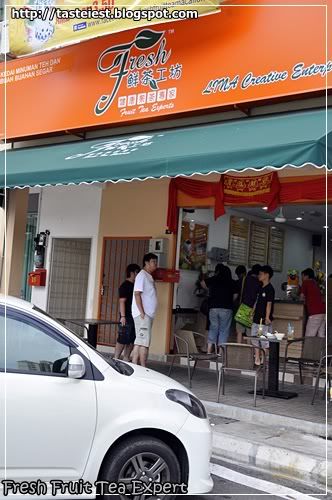 Overall taste good and value for money, recommended!

Fresh Fruit Tea Experts
16, Lebuh Macallum, 10300 Penang.
Tel: 04-2610833
Business Hour: 11am - 11pm (10.30pm last call)
N5 24.419 E100 20.035

View Fresh Fruit Tea Expert in a larger map