Another famous dish in Melaka is Chicken Rice Ball commonly known as Hainanese cuisine, Chung Wah Chicken Rice is among one of the super famous chicken rice shop at the heart of Melaka. No matter what time you went there, as long as within their operation hour definitely long queue in front of their shop. Refer to below picture taken at 12pm where hottest wheather is and people still queuing for the chicken rice, we are one of them as well, queuing under hot sun for almost an hour. While waiting for our turn, we will thinking does it worth the wait under hot sun? and the answer is…..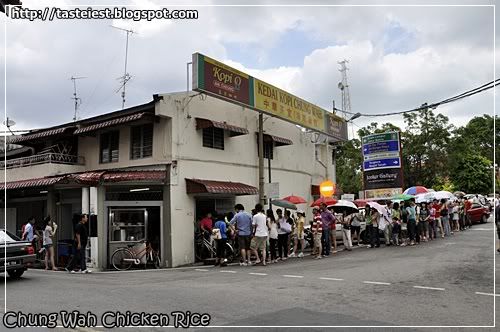 Finally our chance to step into the small and stuffy shop, only one small table at the corner and we have to share with others. We will force to ordered half chicken as no other option from the shop owner, since we are quite hungry so doesn't matter and we need to eat more to recover loss of energy from waiting under hot sun for an hour.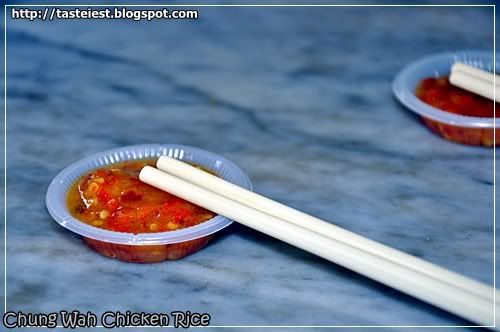 Finally our half chicken served, it look to be messy and not well presented. Chicken meat is not cut properly and skin is peel off from meat, first bite of the chicken meat and we know we make the wrong decision. The chicken meat is tasteless and dry, soy sauce is not tasty at all.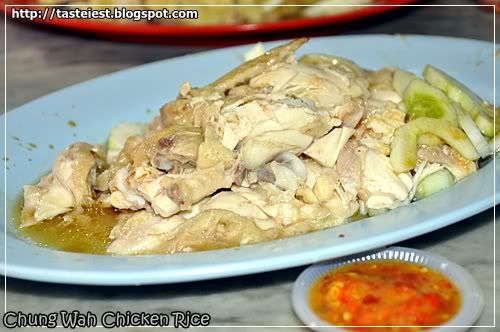 We will served with only 5 rice balls, this is to share for two persons. I was thinking should I ordered more or just live with it, but since we got half chicken hence we decide to ask for more later if needed.
Chicken Rice Ball should at least has the essence from chicken with fragrance chicken oil but this is just plain white rice.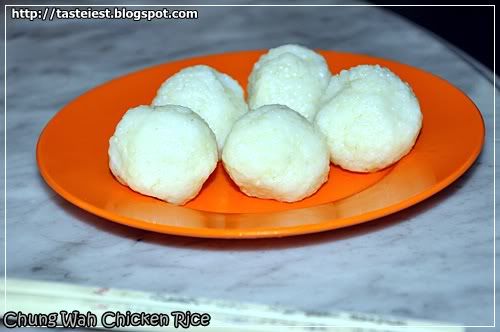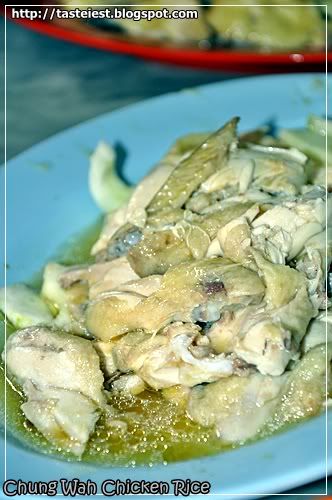 Honestly it not worth the wait for chicken rice as the shop owner never really care about the customer waiting outside even we saw some old lady waiting for hours and the shop owner just lock the gate.
Furthermore the chicken meat is really tasteless and dry.

Kedai Kopi Chung Wah, 18, Jalan Hang Jebat, 75200 Melaka
N2 11.697 E102 14.909

View Chung Wah Chicken Rice Ball in a larger map