As food hunter we should never miss any opportunity for new food, during lunch time for my training I patrolling around KL Golden Triangle and found this Chin Kee Pan Mee which located inside Wisma Cosway where peoples are waiting during lunch time, was it good? Yes it is, Taste…iest Tips is always follow the crowd then you will never wrong.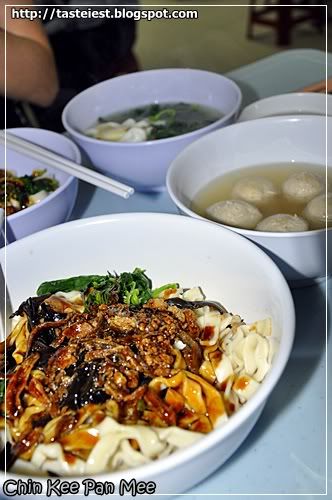 A bowl of Dry Pan Mee cost RM5.50, Pan Mee is dough made flat flour noodle which boiled to cook and season with pork minced black sauce, ikan bilis, vegetable and black fungus. Strong taste from the black sauce give rich flavor to overall dish and extra saltiness from deep fried dry ikan bilis while the vegetable and black fungus given extra chewing texture

Egg and Vegetable which cost RM0.80 and RM1.00 cooked in broth, it a good companion for the dry pan mee.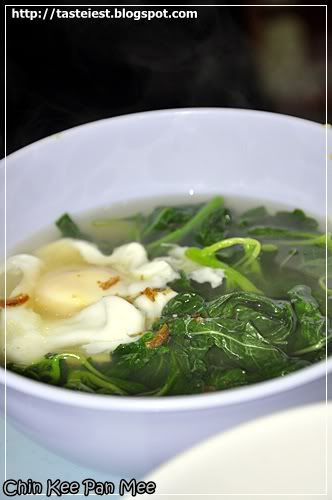 Most important is the Pork Ball which cost RM0.80 each, it pretty expensive but when you saw the 50cent coin size Pork Ball it definitely worth the value, it return higher value after first bite where big chunk of meat with some dry cuttlefish in it making it taste so delicious.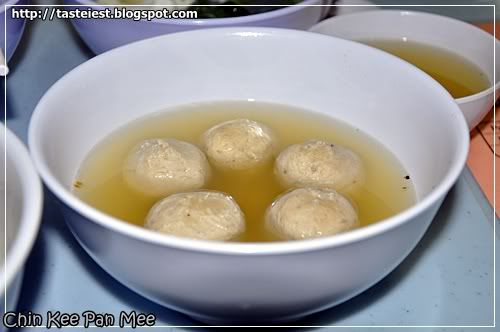 It was one of the best lunch I ate for the 5 days training in KL.

Wisma Cosway, Ground Floor, 88, Jalan Raja Chulan
Kuala Lumpur, Federal Territory of Kuala Lum 50200
N3 09.050 E101 42.720

View Chin Kee Pan Mee in a larger map