Konnichiwa! Sushi, Bento or Me (Taste…iest)? Ha Ha! Probably not me!
Have you eat Japanese "Pizza" before? Daimon Okonomiyaki is specialized in Okonomiyaki which is a Japanese pancake that has various type of ingredients, Daimon located at basement of Low Yat Plaza KL, it a small shop with few table available and open space kitchen that allow you to enjoy the cooking process for your Okonomiyaki.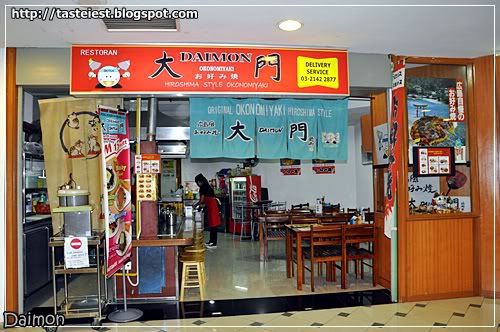 How To Cook Okonomiyaki, Starting by cooking the flour on the hot plate and dump in lot of cabbage follow by ingredient such as prawn, squid, chicken…etc, wait for it to cook and top with sauce to give extra flavor. It sound to be simple few step but not easy to get it in good shape.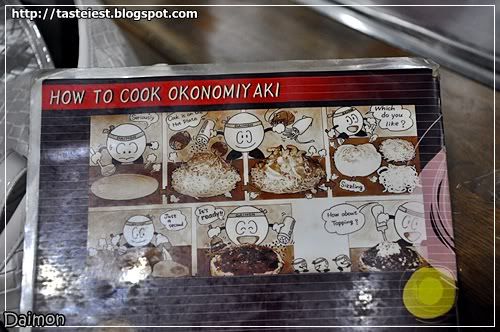 Goshujin-sama aka Chef is preparing our Okonomiyaki at open space kitchen.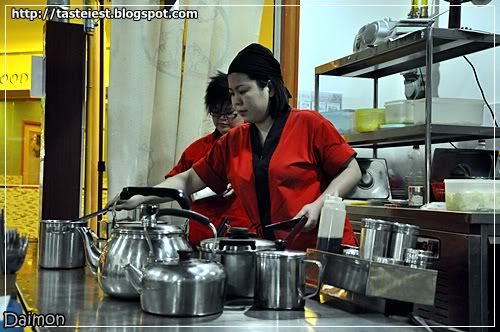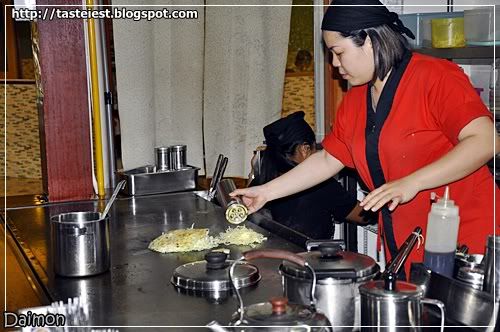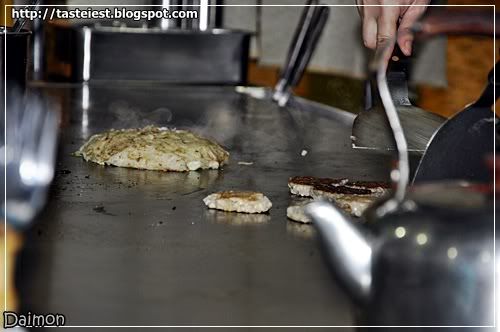 "Hera" aka Spatula is a flat piece of metal use for eating Okonomiyaki, it a cute small little "spoon.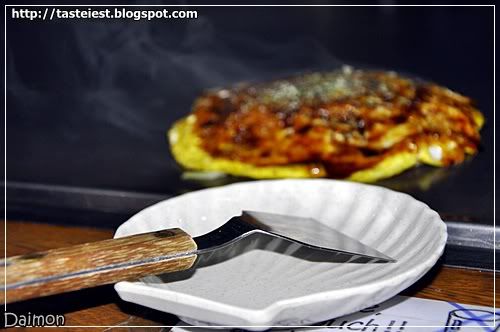 Set Hiroshima RM43.90 included of Hiroshima Supreme, Chicken Teppanyaki, Negiyaki and Green Tea.
We seated just next to the hot plate hence our Okonomiyaki is served on Hot Plate, with Hot Plate below to maintenance the heat, Okonomiyaki in Daimon are created with egg, egg use to wrap the cabbage and noodle with some other ingredients, portion is big and well presented.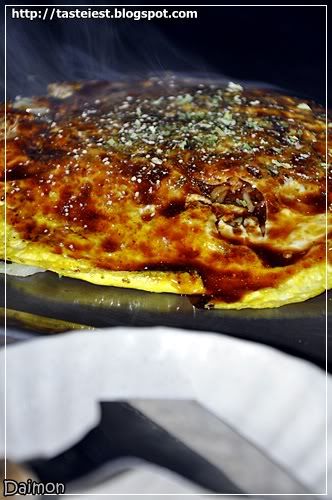 Inside of Okonomiyaki does include of beansprout, noodle, cabbage, squid, prawn and pork meat, overall taste very good because of the sweetness of the cabbage and special sauce apply on top. Egg wrap on top does give extra mark to the overall dish as egg was well known to create nice flavor to food.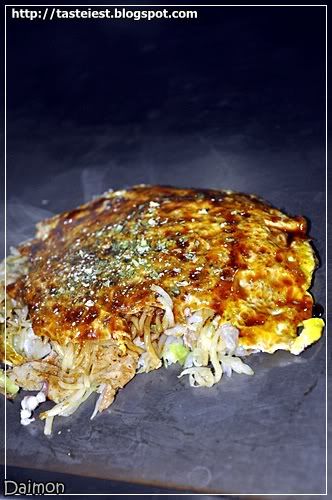 Next we have here is Negiyaki, Negiyaki is another type of Okonomiyaki but it is thinner and doesn't have the fancy ingredients, it pretty plain and only have spring onion. If you will to ask how it taste, then I would say it taste like Roti Canai without Oil, it taste very close to Roti Canai just that it doesn't has any oil on it and with extra spring onions.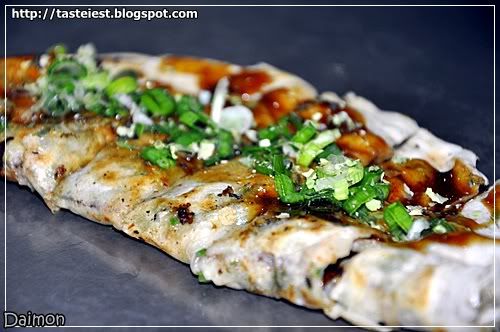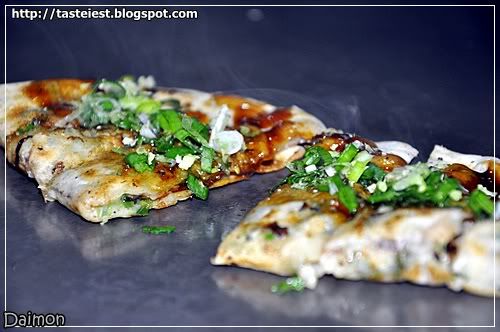 Last we had here is Chicken Teppanyaki, it taste pretty normal as normal Teppanyaki which taste savory and the chicken is tender.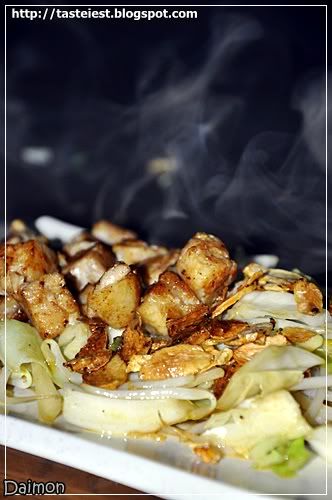 Hop on to another must eat dish at Low Yat Plaza, our favorite Delicious Curry Fish Ball.
Daimon Okonomiyaki no doubt is our favorite dish, we never eat Okonomiyaki before but this Okonomiyaki is creating a good memory in our mind.

LG. 2, LF Floor, Plaza Low Yat, Jalan 1/77, Off Jalan Bukit Bintang, 55100 Kuala Lumpur
03-21422877
N3 08.660 E101 42.610

View Daimon Japanese Restaurant in a larger map