Sea Pearl Lagoon Café is located next to Tanjung Tokong Tua Pek Kong Temple, plain cook of fresh seafood with sea view is the selling point of this café. It was my childhood memory where my mum use to buy the crab here for quite expensive price without letting my dad know..haha!

Open space café with beautiful sea view, you can have a great view toward the ocean from this café but there always a con after pro, ton of mosquito will enjoy your blood as buffet during night time.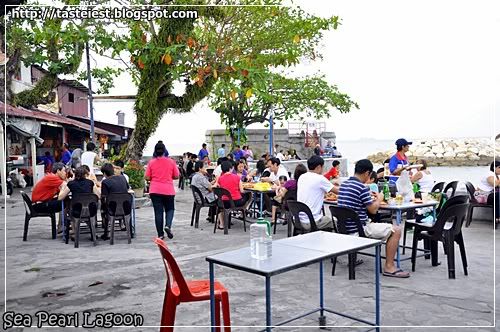 Other than seafood, there is another stall selling Satay which definitely the best companion for seafood where almost every seafood restaurant has stall selling Satay.
Satay taste just normal as it was quite dry, but it was a good starter while waiting for the seafood.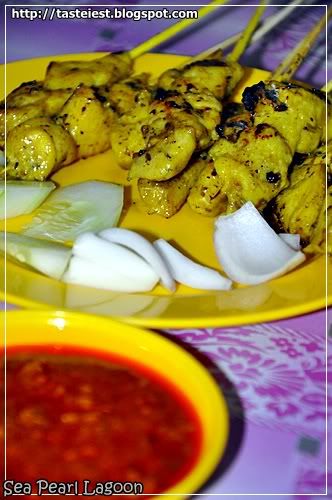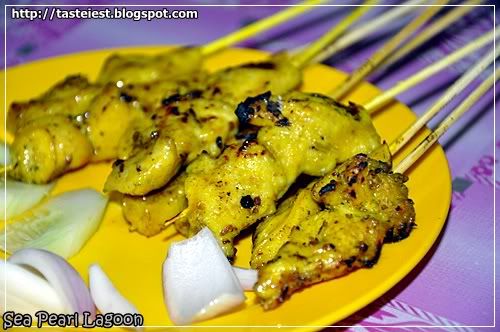 Seafood sold here doesn't come in size of small, medium or large, it all based on how many kg you want. 1kg of prawn RM38 while 1kg of crab is RM40, price is reasonable and they will never ask you how you want it to be cook as their signature dish is to baked it since they are very confidence on their seafood freshness.
Salt Baked Prawn RM38/kg, big fresh white prawn baked using plain salt which was the best way to taste the sweetness of prawn. No doubt the prawn is big and fresh while the salty salt make us licking the shell.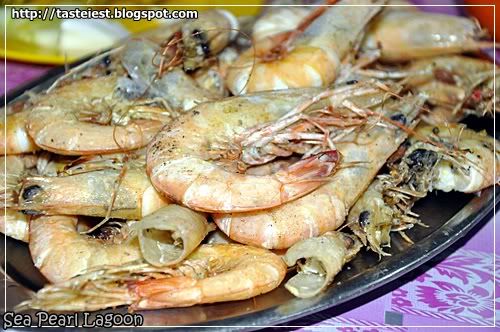 No Chili Sauce or Sambal needed since the prawn is so fresh and sweet.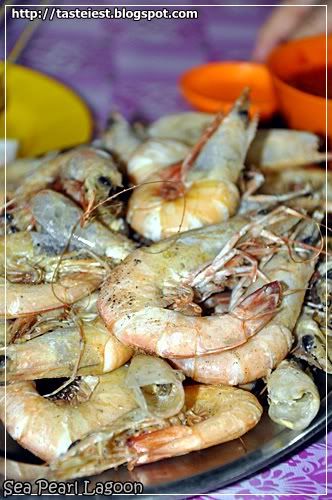 Baked Crab RM40/kg, baked without any seasoning to remain the natural sweetness from the fresh crab. Crab crawl is taken away and all intestine is remain to maintain the freshness, it taste really fresh but the crab is quite small, it would be good if they provide bigger crab.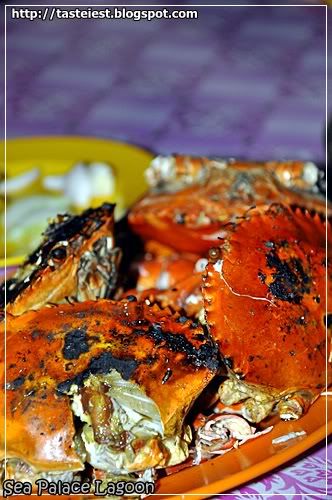 Spring Chicken RM6 each, is another must eat dishes. Deep fried spring chicken is so soft and tasty, taking the small pieces of chicken drumstick and dip into the chili sauce then enjoy a big bite is such a huge satisfaction.

Grilled Stingray RM20, it was quite expensive as the portion is just small but luckily it taste nice. Stingray is really fresh and soft while the chili sauce given extra mark to the overall dish.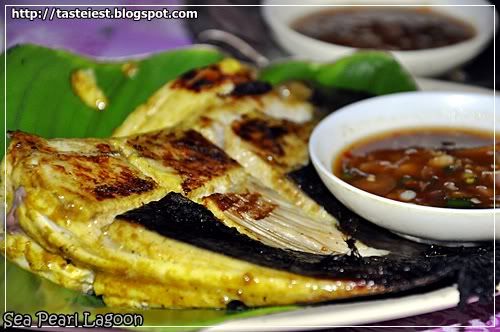 With all the high cholesterol seafood, it time for some healthy food such as stir fried vegetable. Very disappointed with the deep fried vegetable as it really taste vege where it was stir fried with and some salt only, really tasteless.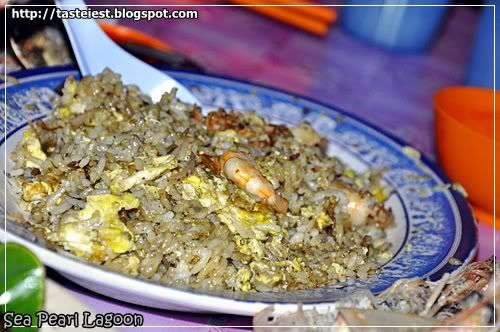 Another two dishes we had is Fried Bee Hun and Fried Rice, both taste below average.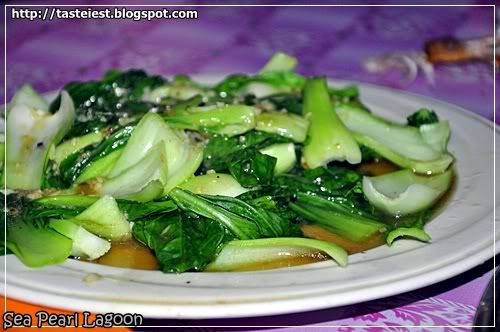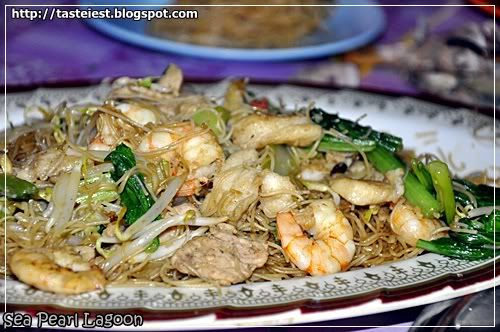 Overall the seafood is fresh and delicious, vegetable and fried beehun/rice is really disappointed.

Sea Pearl Lagoon Cafe, 338 Mukim 18, Tanjung Tokong, 10470 Penang
04 8990375
11am – 10pm
N5 27.831 E100 18.480

View Sea Pearl Lagoon in a larger map