After tiring of Jonker Walk? It time to get yourself relax and enjoy icy cold Cendol. Jonker 88 Cendol is one of the must eat dessert in Melaka, the most important of the Cendol is definitely the use of Gula Melaka.
The shop is always pack with people and they do serve other food as well, for dessert you have to ordered and served it yourself.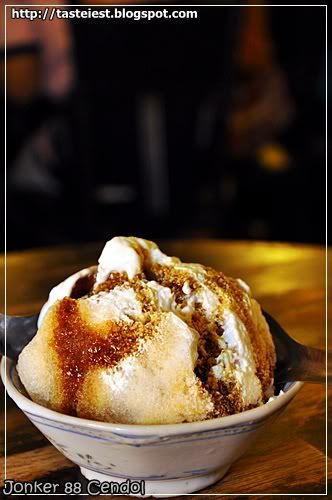 Gula Malacca and Coconut Milk on top of the shaven ice, the plate, the table and the spoon give the feeling of traditional.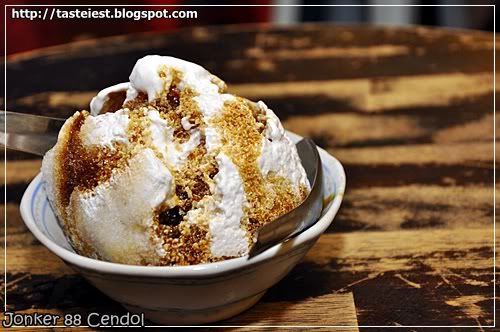 Basic ingredient of Cendol does include of coconut milk, red bean and cendol itself which is a green jelly made from rice flour.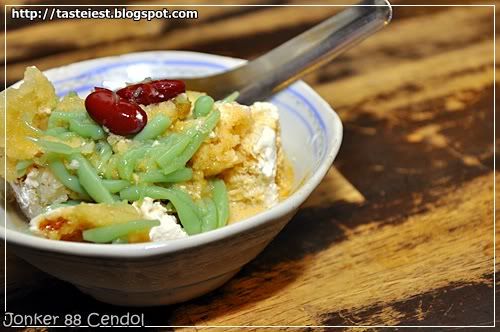 This is the shop of Cendol 88, which is rather messy and always crowd with people.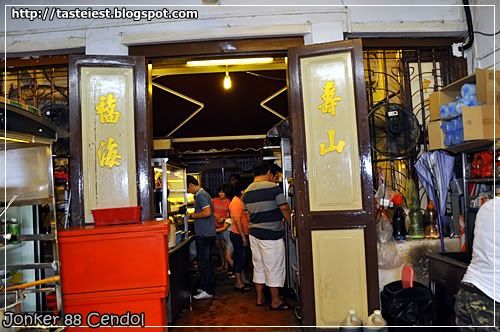 The cendol is rather good but if to compare with 3 years before, the quality is drop tremendously, previously the Gula Malaka given is much more and overall taste is better.

88, Jalan Hang Jebat, 75200 Melaka
N2 11.806 E102 14.795

View Jonker 88 Cendol in a larger map