Finally we got a chance to complete our review for Ipoh Dim Sum Street, Yoke Fook Moon and Ming Court and now Foh San Dim Sum富山茶楼. In a short distance road there is three big player content for best Dim Sum and finally we can make our final judgment on which is the best.
Foh San is no doubt the most popular and the biggest restaurant after they migrate to new two story building shop lot.
Tea pot set is new and clean.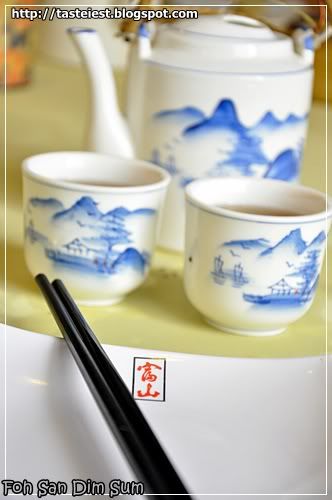 Chili paste use in Ipoh is different from Penang, where Penang Chili paste use to be sweet chili paste instead here is sour with little spicy paste.

Egg Tart RM3.20, Egg Tart outer casing short crust pastry has many layer of crispy crust and delicious lovely egg custard.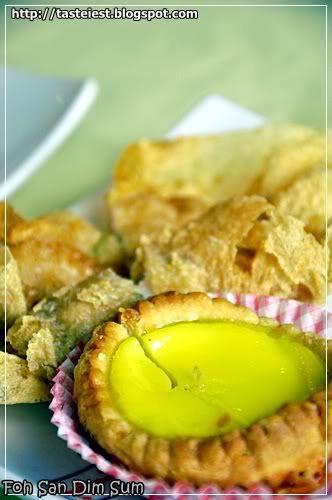 Prawn Roll is a must try dim sum as it served immediate after cook from kitchen, people are queuing for it and most of the people get not only one plate. Skin is crispy and thin while the prawn tender soft.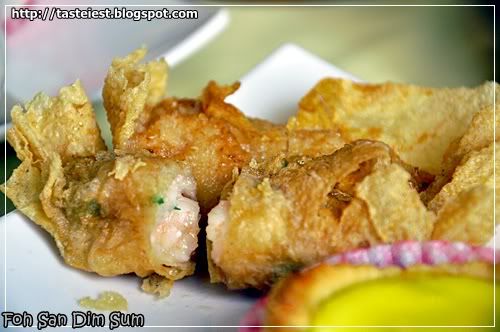 Siew Mai RM3.80 is really delicious, pork mince and prawn is nicely mix together and steamed to create a soft texture.

Fish Ball soft and taste good.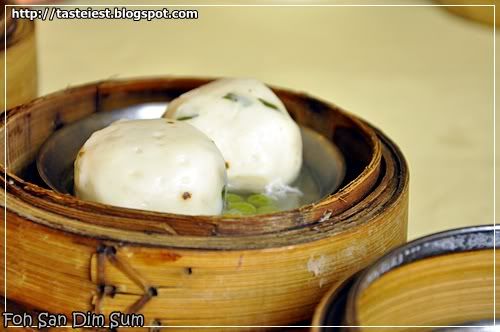 Pork meat with preserved egg, pork mince is soft and flavorful.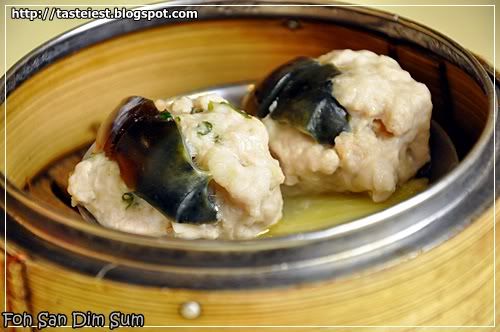 Char Siew Pao RM3.20, fluffy bun with Char Siew in it, what special no Foh San Char Siew is they added parsley in it, certain people not really like it.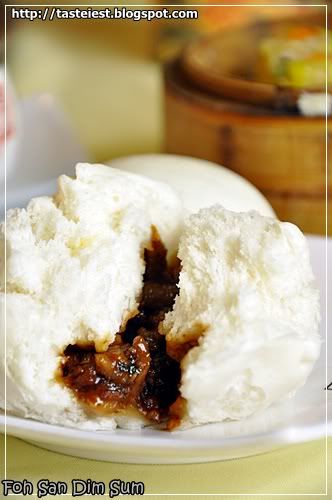 Double Skin Steamed Milk RM3.80, we had this in Macau where it is very famous, delicious and memorable. Foh San version is way far to achieve that standard as the steamed milk doesn't has milk flavor instead full of ginger flavor.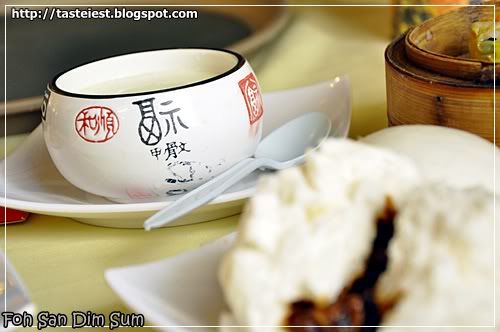 Liu Sha Pao, it taste just normal and the filling is not much as well.

Loh Mai Kai RM4.50, ingredient of Sausage, Chicken Meat, Mushroom and Glutinous rice. It taste not bad but the rice is a little bit hard.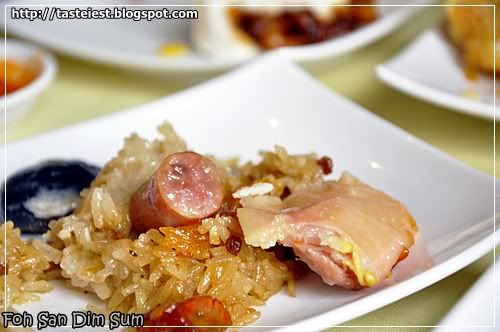 It is a hard decision to be made but Foh San is marginally win over the other two as it has bigger restaurant, serving more variety and cleaner as well.

Restoran Foh San Ipoh:
51 Jalan Leong Sin Nam, 30300 Ipoh, Perak.
Tel: (605) 254-0308
Fax: (605) 253-5432
N4 35.815 E101 05.168
http://www.fohsan.com.my/

View Foh San Dim Sum in a larger map