Melaka famous for Lok Lok that cooked in Satay sauce named as Satay Celup, a totally different type of Lok Lok compare to Penang where raw and semi-cooked food, meat, vegetable, fish ball …etc are dunked into hot boiling pot with dilute satay sauce, locals and tourists are in love with this type of Satay sauce and willing to queue hours just to try it out. Since we are travelling far down to Melaka and definitely need to give it a try, we selected Ban Lee Siang Satay Celup because it had less people compare Capital Satay Celup, reach around 6pm and it already full house, we are lucky to get a seat after waited for around 10minutes.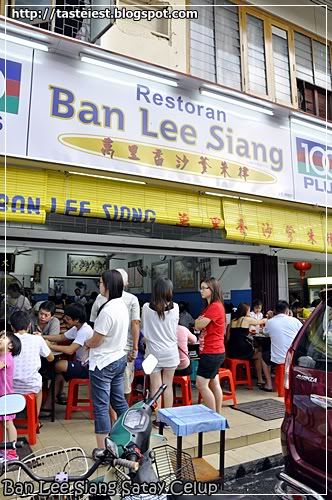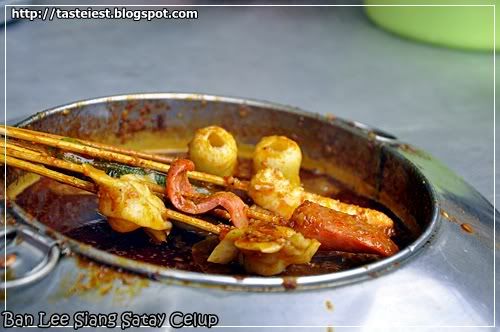 A hot bowl of Satay sauce for dipping is available on every table, they never change the dipping sauce even after previous customer as the golden rule is DO NOT DIP AGAIN AFTER EAT! Peanut is one of the main ingredients and given most taste to the overall sauce follow by some spiciness, satay sauce in Ban Lee Siang is different with Capitol where Capitol more toward sweet side. Constantly stir the bowl to avoid burn and stick at bottom of the bowl.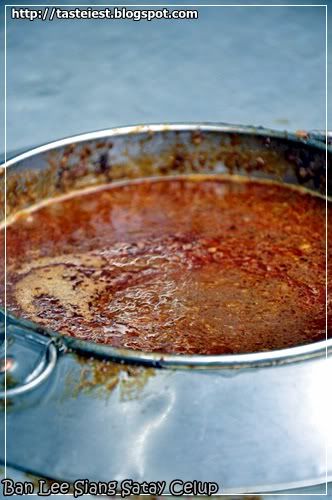 One, Two, Three plate of ingredient such as Seafood, Meat, Fish Ball, Vegetable, Taufu, Crabmeat…etc are served immediately. No worry! You do not have to consume all as long as you don't dip into the satay sauce, other than the serving ingredients there is a few big freezers that you can get some other ingredients based on your preference.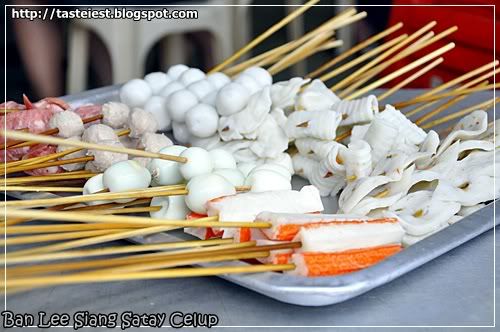 Shall we start? Here we go, first round of dipping! Dip whatever you like into the bowl and wait for it to be cooked, Taste…iest Tips: Eat it slowly to ensure no overcook of meat or fish ball which tend to lose flavor and getting hard if overcooked.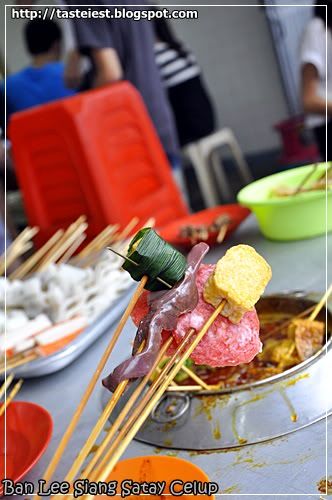 Let it cooked for few minute and it is ready for your stomach, the oily surface making the sauce very hot inside.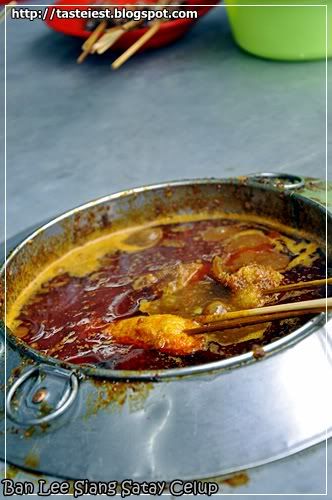 We ate too much before coming over Satay Celup and this is the maximum we can eat. It cost 50cents – 60 cents depend on stick color.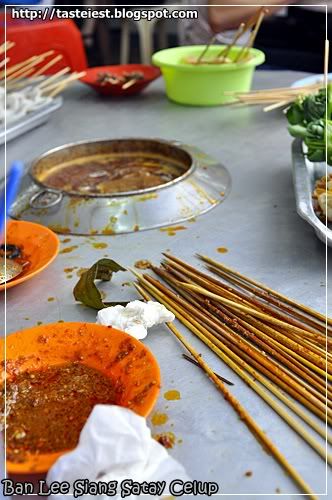 Overall it taste good but there is no promotion or happy hour like Capitol Satay Celup where big prawn will be given, nevertheless Ban Lee Siang is one of the top contender for Satay Celup in Melaka.

45E, Jalan Ong Kim Wee,Melaka
606-284 1935
N2 12.144 E102 14.627

View Ban Lee Siang Satay Celup in a larger map