Jusco Mid Valley has something different from all other Jusco around Malaysia, they have one of the local delicacy that is so delicious and you can smell it even on different floor within Jusco.
Yes, if you are frequent visit to Jusco should never miss this famous Laksa in it.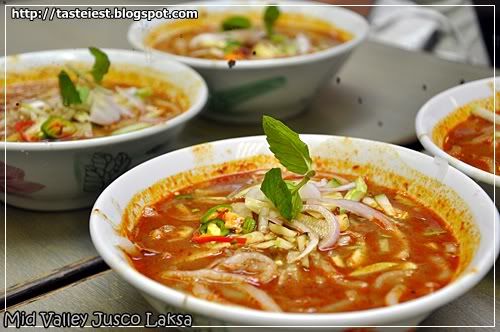 Assam Laksa flavor is rich with sour, spicy and strong fish taste garnish with cucumber, pineapple, chili, onion garnish and mint leave.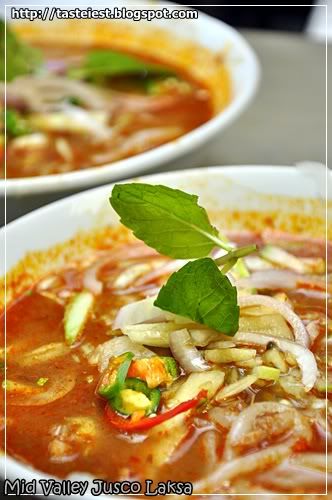 The sweet and sour soup is really delicious and appetite, noodle is Q and soft but not too soft. We really in love with this bowl of Laksa, if you so happen to visit Jusco Mid Valley then you must eat it.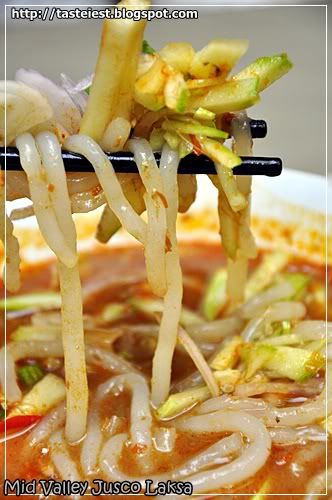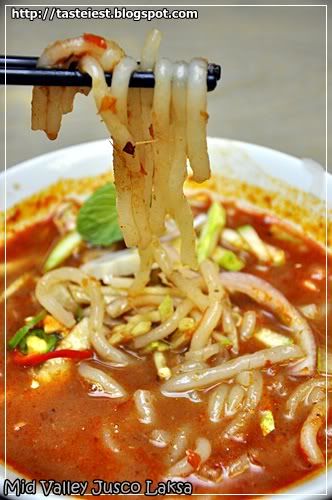 One of our all-time favorite Laksa in KL.

Jusco, Mid Valley