Are you a Covert Agent? Mercenary? Feudal Japan? If Yes then Ninja Joe Pork Burger is there for you.
When we walk between MidValley and The Garden we saw this restaurant, we just finish our dinner that time but I insist to try it out just because the Ninja look so cool.
The decoration for shop, plate, cup, wrapping paper…etc all using one simple yet attractive design, head covered with black and white color leaving two eye open.
RM5.50 for Solo Ninja (one pork burger) which is rather expensive but if you come in a group and ordered 6 Ninja RM23.90 which average down to less than RM4 per burger and that is a steal, dirt cheap.
Add on RM3.90 to get fries and drink.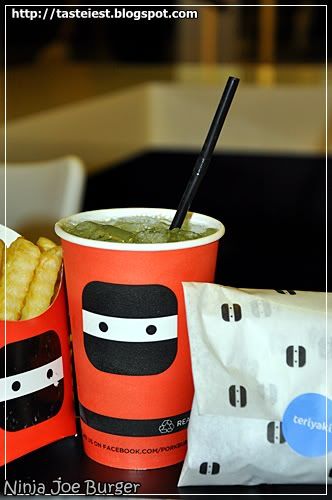 This is our Ninja Pork Burger, a slice of pork meat with tomato and lettuce. Pork meat is juicy and tender together with sweet sauce is lovely. Portion is definitely small for big eater but just nice for ladies.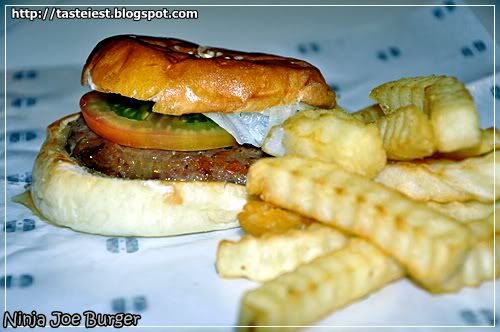 Overall it taste good just that the varieties is quite limited. Give it a try if you are Ninja Lover!

Ninja Joe,
- LG-233, The Gardens Mall (Mid Valley)
- First floor, F1.93-95 Sunway Pyramid (Next to TGIF)
- LG-18, Tropicana City Mall