After bored with Wisma Cosway, we headed down toward Pavilion for our lunch. It pack with people during lunch time at Level 1 where lot of food outlet and big food court is surrounded, we selected Sushi Tei as we miss Japanese food again.
Japanese food seem to be drug to us, once in a while we will visit Japanese restaurant no matter where we are.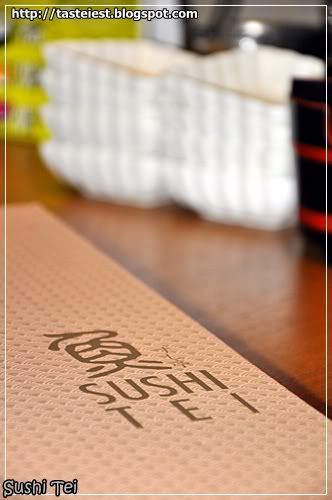 Chef is preparing fresh food for serving.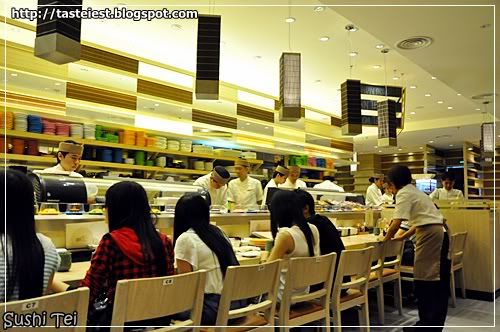 Free flow green tea but it not Free, it cost RM2 per cup. Pretty expensive as it taste more like plain water.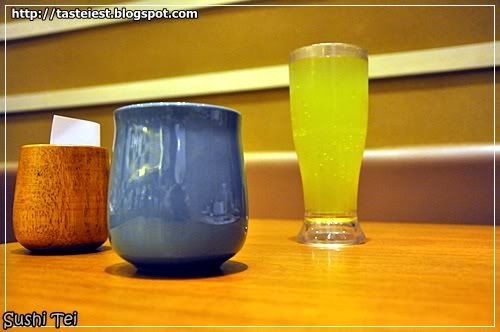 Softshell Crab Maki RM6.80, it not really fresh as the maki has fishy smell and the deep fried softshell crab is not crispy. It like putting for quite some time and become cold.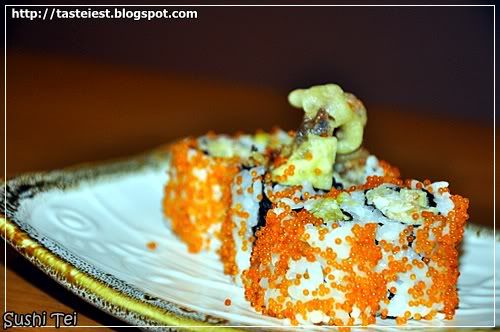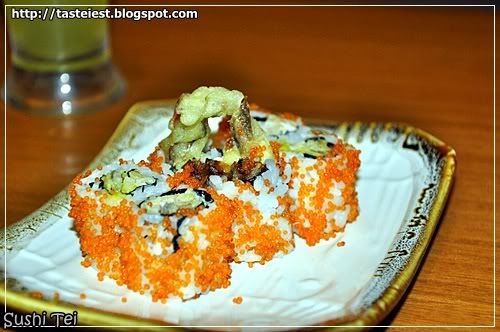 Tamago Sushi RM1.80, even it cheaper but the slice of Tamago is really thin. Tamago at Sushi King taste even better with the extra 20cents.
Ni Hotate Sushi RM3.20 is delicious and fresh, scallop is tender and soft.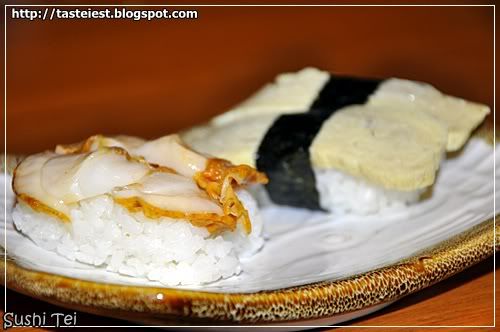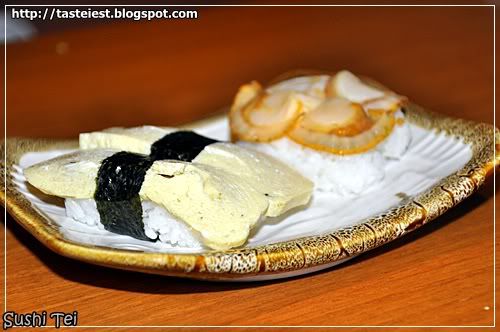 Ebi and Yasai Don RM15.80, prawn and vegetable dip with flour and deep fried top with sweet sauce. It is oily and the prawn use is very small, taking with plain rice is quite dry as no soup provided.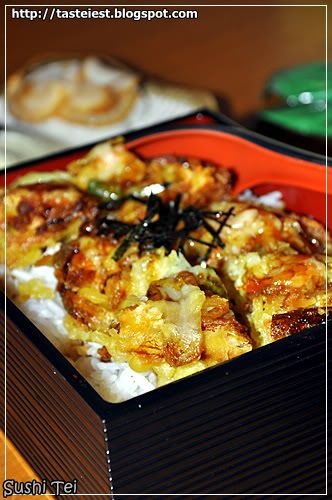 Yakitori Don RM12.80 aka Chicken Teriyaki rice, chicken meat use is drumstick which is tender soft and the teriyaki sauce is really delicious, a lot of teriyaki sauce making the chicken and rice taste good.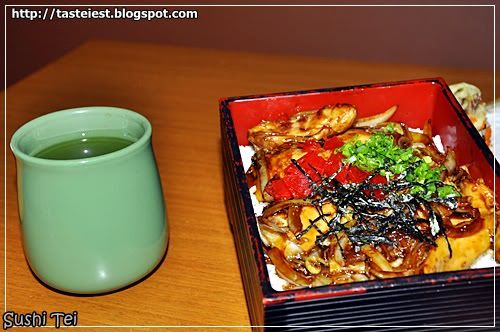 Sushi Tei has some luxury ingredient which is pretty expensive but what we had is just normal with average pricing.

Pavilion Kuala Lumpur
Lot 1.18.01, Level1, Pavilion Kuala Lumpur,
168 Jalan Bukit Bintang, 55100 Kuala Lumpur
603 2141 4640