Portuguese Settlement in Melaka is located at Ujong Pasir, 5km from Melaka City. In 1933, this 11 hectares of land is purchase for the purpose of creating a haven for Kristang and their culture, over generation and this area has become Malacca main tourist attraction.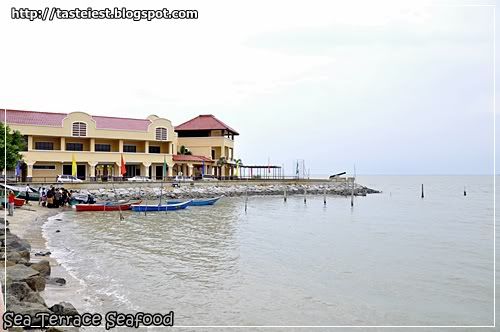 Right on time we arrive there, fisherman is just back from sea with fresh seafood caught.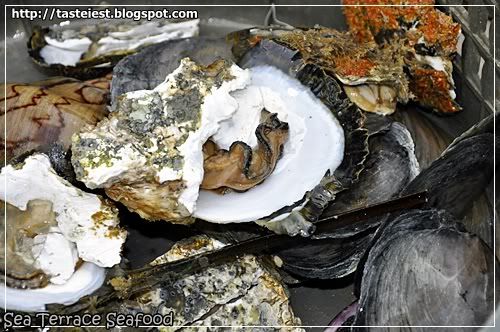 We are quite early to be there, around 5.30pm and most of the shop is not ready yet hence we took our time to enjoy the sea view and took some photo.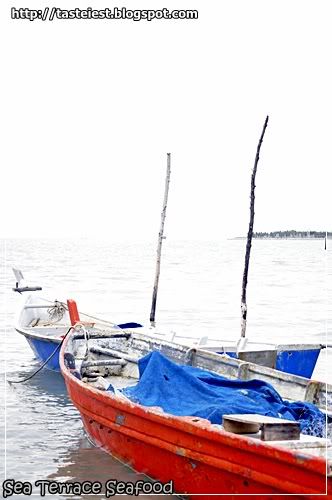 Sea Terrance Portuguese Settlement is one of the famous location for seafood in Melaka, over the stretch of building there is a total of 9 shop selling seafood and they are next to each other. It a very high competition business here, before we head on to Portuguese Settlement we did homework by studying which one to go for and I echo that we did a good job by selecting Sea Terrace.
On our visit only Sea Terrace crowded with people and the rest is just empty, some even with zero customer.
Sea Terrace is the shop #1, nearest to car park.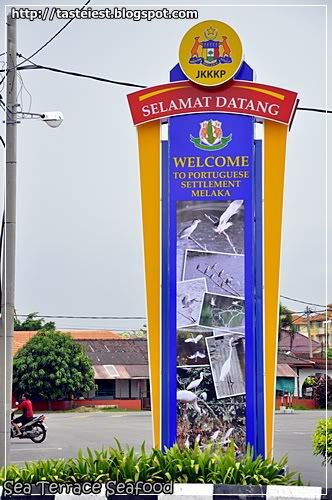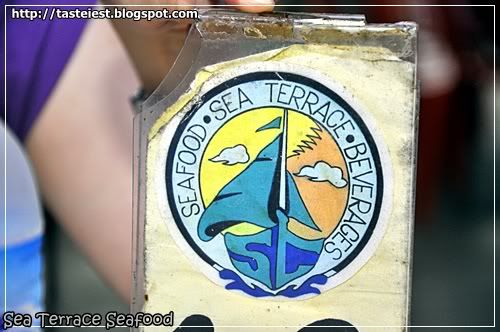 Deep Fried Sotong RM10, a special homemade sauce use to marinated chicken wing and the special deep fried flour with some prawn taste making the squid so delicious, it is crispy and not oily.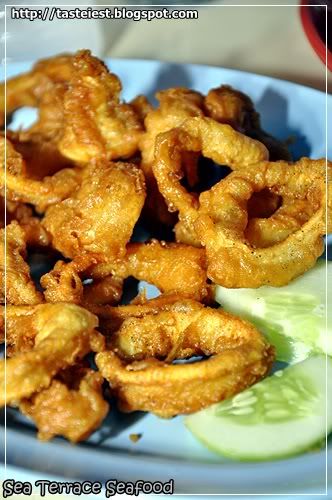 Lala Sweet and Sour RM10, kind of regret to ordered this dish as the sweet and sour sauce is too mild and lot of sand in the Lala.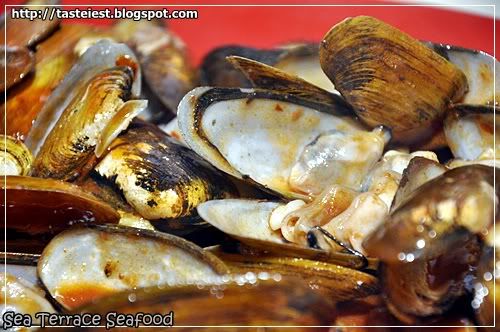 Prawn Sambal RM18, 5 big prawns is very fresh. Cook with Sambal, offer a taste of sour and spicy accompany with the fresh big prawn is so delicious. We will licking the shell due to the delicious sauce and sucking the sweetness from prawn is just awesome.

Kangkong Belacan RM6, the belacan use to cook this dish is so flavorful.

Chicken Wing RM3.60 is highly recommended as the deep fried flour use is also the same as the Deep Fried Sotong which give a very strong flavor and Crispy.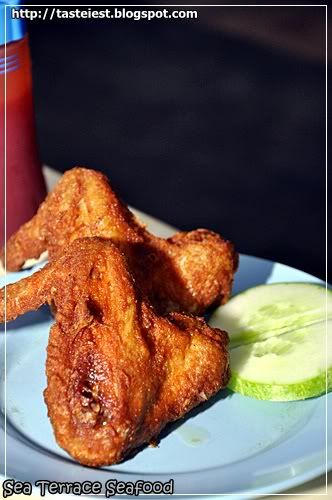 Overall it taste very good and the price is reasonable, if without the Lala then a score of 5 will be awarded.

Stall No 1, Portuguese Settlement, Ujong Pasir, Mel
06-283 2611
N2 10.988 E102 15.996

View Sea Terrance Seafood in a larger map