We must be stupid enough to travel far down to Melaka for T-Bowl since Queensbay also has the same restaurant but Melaka T-Bowl is indeed much more attracting since it has bigger shop lot and much more better interior and exterior design.
Cute little xxx with toilet bowl cover decoration as the shop front look, which is pretty attracting especially to girls or kids.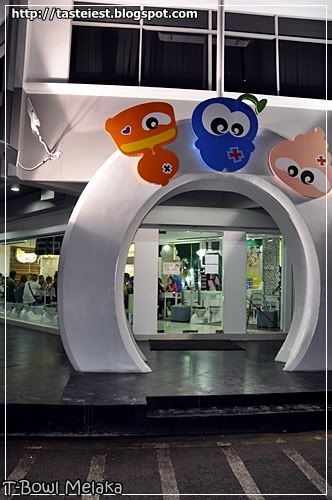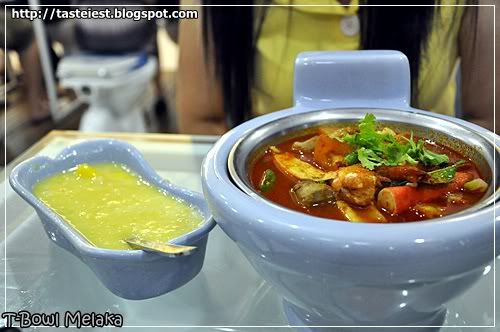 First impression for T-Bowl definitely it just a theme restaurant and don't expect much from it, but we are wrong, T-Bowl Melaka prove us wrong, I will share with you later why.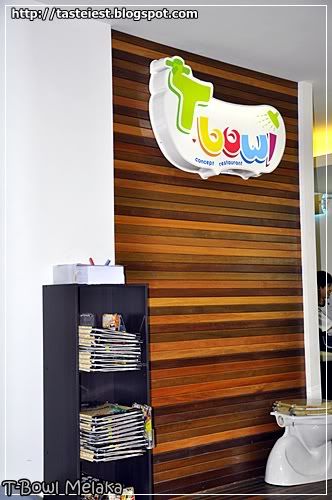 We wait for around 20minute before there is empty seat for us, the interior of restaurant is well decorated. Every table is setup with basin below and most of the chair is WC.
Even the menu is nicely decorated with lot of picture in it showing all the delicious food, some menu even has toothbrush attach to it, those without i guess is stolen.

We had Mango Sago RM5.50 after waited for quite some time, mango juice with sago and few slice of mango served in mini bathtub. It not too sweet instead it has the pure mango juice in it as well.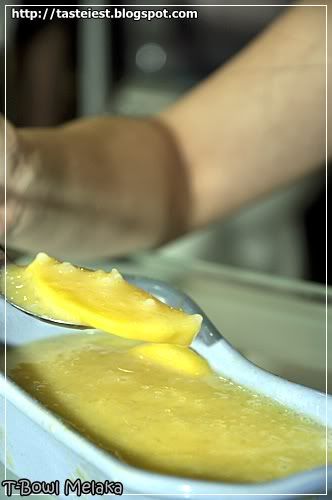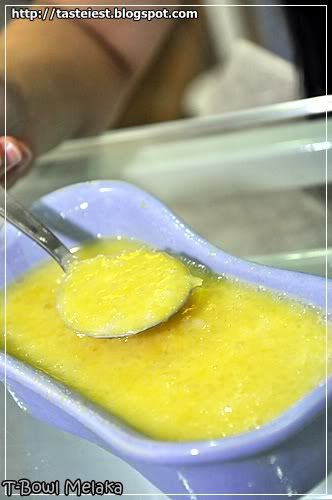 Tom yam Seafood Ramen Rm11.90 is what surprise us, red and oily surface scare us off but this is how Tomyam supposed to be look like right? Well, it depend as certain Tomyam doesn't had that much oil.
This bowl of Tomyam come with prawn, crab meat, vegetable and mushroom, Tomyam soup is really spicy and sour, flavor that a great Tomyam suppose to have.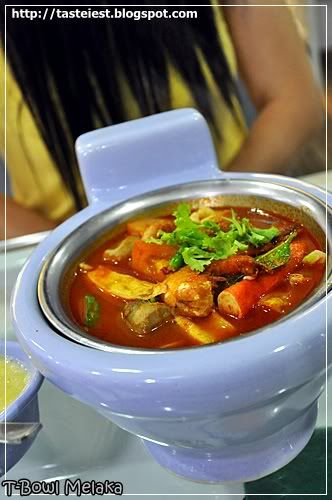 Tomyam ramen served in mini WC and this is the first time we had Tomyam with Ramen, something new to us and we doubt it will be good as Ramen doesn't absorb much but Tomyam soup in T-Bowl is really rich and concentrated which make the ramen taste so good.
Sweating while eating but we really enjoy the delicious Tomyam Ramen.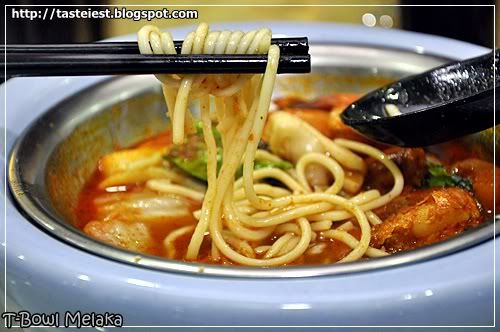 Another great dish we had in Melaka, no regret to sweat and tear for the spicy and sour Tomyam Ramen.

No. 619, Jalan TMR 10, Taman Melaka Raya, 75000 Melaka. Malaysia.
Business Hour : Mon, Wed-Thu & Sun 11.30am - 11.30pm (10.30pm last call)
Fri & Sat 11.30am - 11.30pm (10.30pm Last Call), Tuesday (Off)
Contact Num : +606 283 0787
http://www.t-bowl.com/T-Bowl_MelakaRaya.html
N2 11.182 E102 15.357

View T-Bowl Melaka in a larger map