William's Crab Seafood Restaurant is replacing the previous famous Fatty Crab Restaurant, anyone know what happen to Fatty Crab, are they move to other place or close down?
Restaurant is exactly next to the lake which give a nice lake view on evening time, night time is just plain darkness.
We found that the lake is full of fishes, those are big catfish and they do eat whatever throw to them some bread will definitely attract them as well.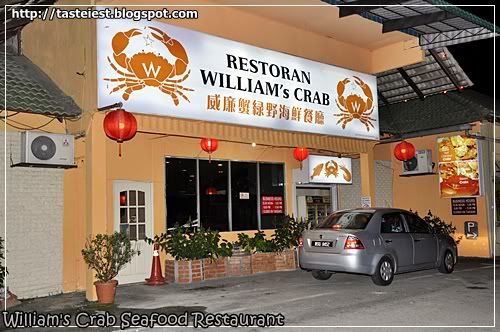 Crab RM114, four super big crabs served in big plate, cook with sweet and sour sauce. It been long time since our last time to enjoy such a huge crab, it never disappointed us as the crab is really fresh and the sauce is tasty.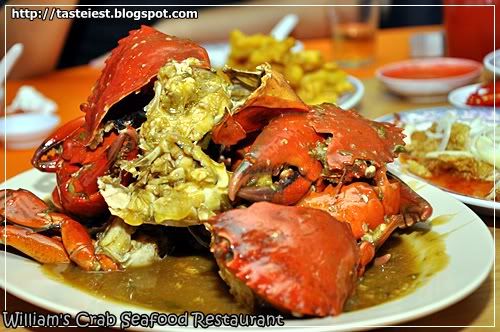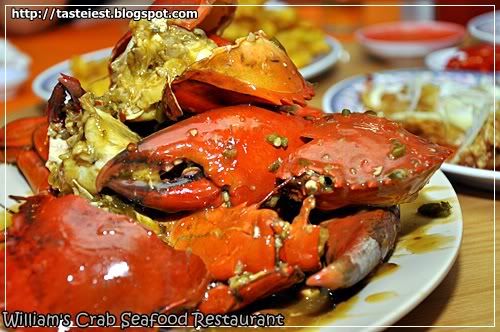 Prawn RM87, two kilo of prawn stack to mountain high in big plate but actual count less than 20 just because all the prawn are extremely big in size, super big fresh white prawn. No strong gravy required as the freshness of prawn is awesome, plain deep fried cook is good enough to seal the freshness and sweetness.
Licking the prawns shell saltiness with some mild garlic flavor, taking off the shell and enjoy the fresh prawn meat. It just awesome.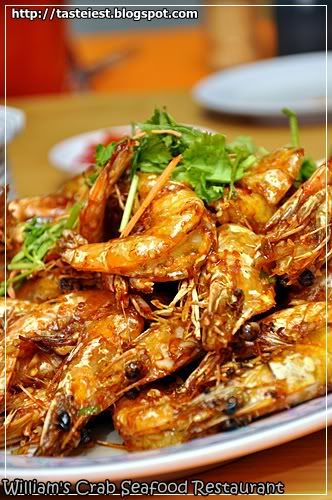 Size of the prawn is so big as shown on picture below.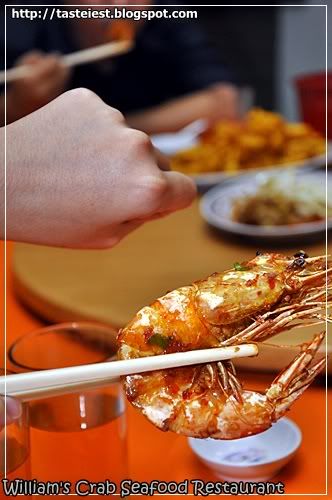 Teow Chew Steamed Fish RM38, it taste a little bit of sour, served with tomato, tofu and pickled vegetable.
It is very appetite, fish is fresh and tasty.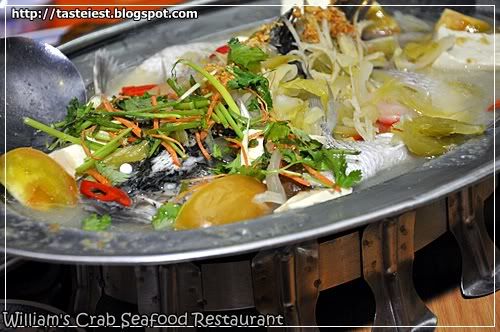 Sour Plum Sauce Chicken, Deep Fried squid, Stir Fried Vegetable and Kam Heong LaLa total cost RM97, they lump sum this four dishes into our bill and I have no idea which dish cost how much. Overall reasonable as the Chicken have two drumstick, while deep fried squid, vegetable and LaLa in medium portion.
Deep Fried Squid is crispy and not oily.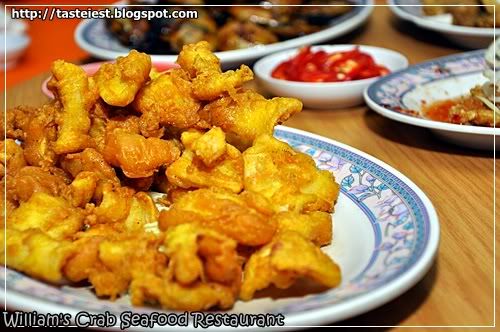 Kam Heong Lala is one of my favorite due to the delicious Kam Heong sauce.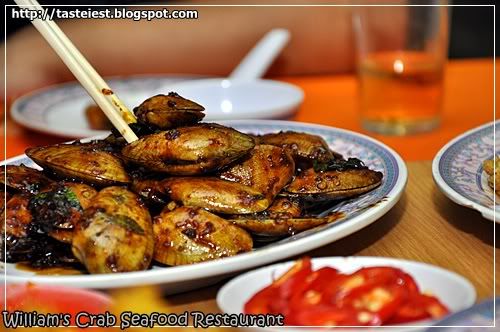 Sour Plum Sauce Chicken and Stir Fried Vegetable taste not bad, in overall the taste of the food is above average.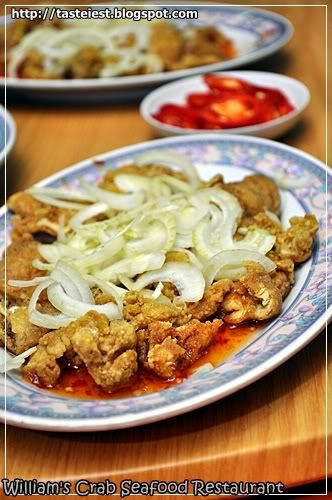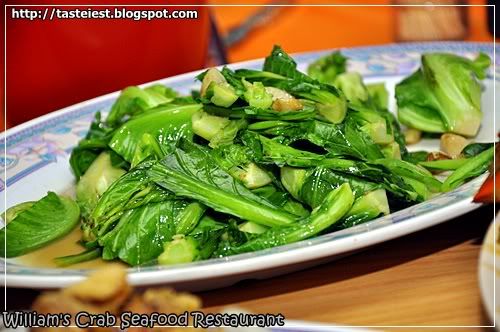 It seem to be a well replacement, William crab definitely a good successor for Fatty Crab and we are very happy with the food quality and price is reasonable. I would say the Crab is cheap and definitely worth the value!

5, Jalan Tasik, The Mines Resort City, Seri Kembangan 43300 Selangor
N3 02.335 E101 42.559

View William's Crab Seafood Restaurant in a larger map