Xin Hub China Cuisine was previously known to be a steamboat buffet restaurant for lamb shabu shabu but on our visit it seem to be turn into a China Cuisine restaurant and we will caught into surprise but since we already step in hence we just give it a try.
Luxury decoration and design found in the restaurant, even the menu is nicely decorated and given a luxury feeling.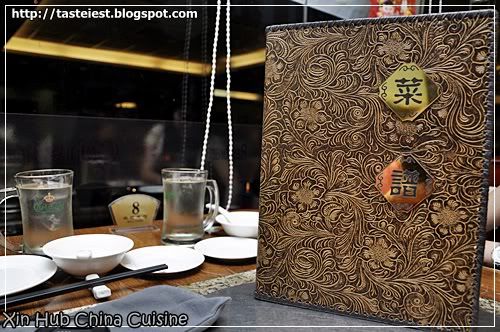 Sautéed shredded pork in sweet bean sauce RM22 served with Chinese version Chapati, it taste exactly like Chapati just that the size is smaller.
Pork is nicely cook with black sauce and it was a good combination with "chapatti".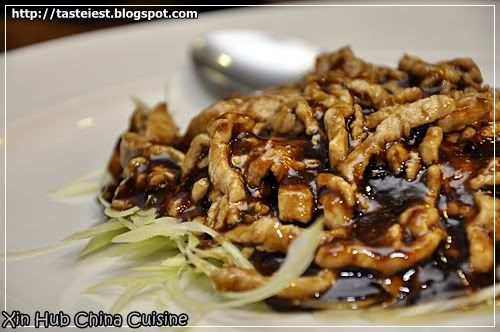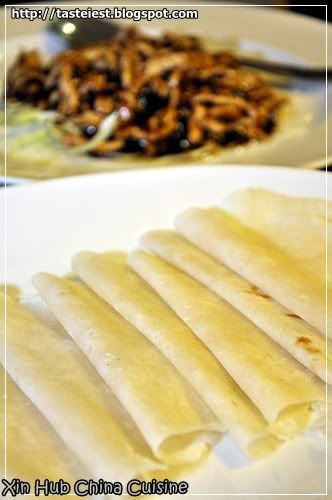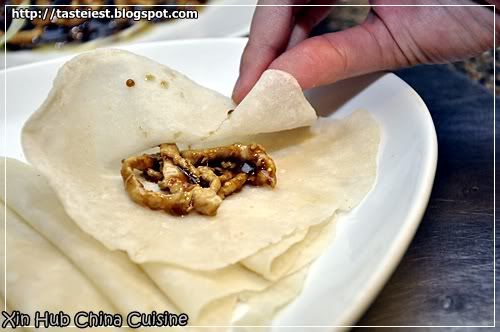 Sautéed cabbage RM16, fermented bean curd use to sautéed cabbage with chili oil. No doubt it is very oily but the chili oil is really different instead it give a great flavor to overall dish, cabbage is crunchy and tasty.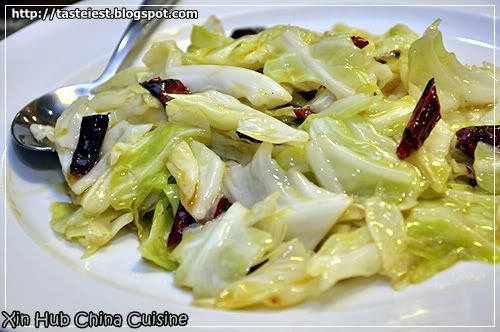 Roasted Lamb Shank RM20, Lamb Shank is roasted with spice which gave a little bit spicy flavor, well cook and delicious.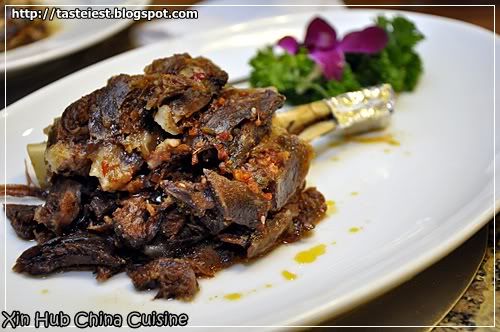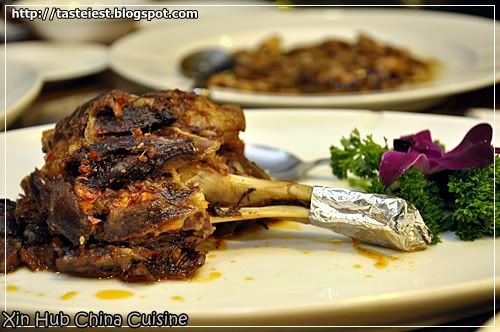 RM50 voucher was given but sadly we leave on the next day, wasted a RM50 voucher.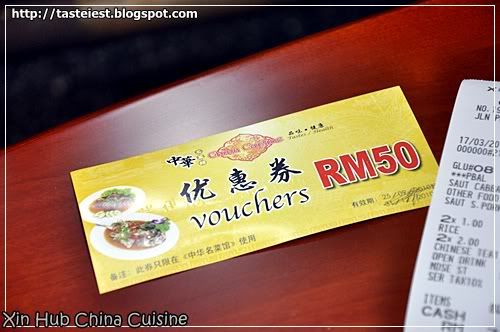 Xin Hub China Cuisine food overall taste good but slightly more expensive.

Xin Hub China Cuisine
No.190, Ground Floor Jalan Pudu, 55100 KL
N3 08.345 E101 42.601

View Xin Hub China Cuisine in a larger map