Our last meal before leaving Melaka is enjoying Dim Sum that nearby our hotel, Dim Sum Garden Melaka. Big restaurant with few shop lot, crowded with people during out visit.
As long as there is Chinese, Dim Sum is a must place for breakfast or we called it Yum Cha as well, normally all the Dim Sum dishes served is deep fried or steamed and most of it does include lot of meat hence a cup of tea will help for proper digest.
As our lovely reader I believe you enjoy reading our review for Dim Sum as we have review many Dim Sum restaurant over the past year, here is another add on to our long list.
Prawn Dumpling, prawn wrapped in a translucent rice flour and steamed. The skin is a little bit hard and cold, probably it was not heated.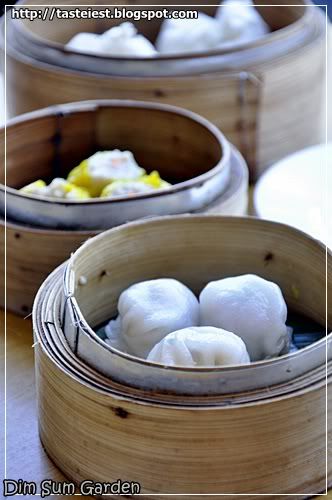 Siew Mai is made from pork and prawn mince and steamed. Siew Mai is tender and flavorful, taste good.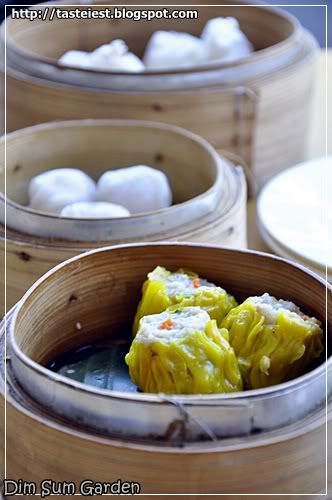 Phoenix Leg is the type of my favorite, where Phoenix leg is steamed with sweet sauce and the skin is easily off from the bone, taste just good.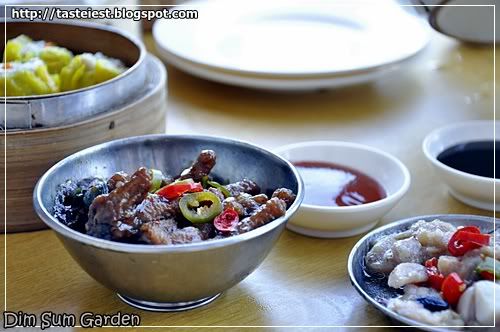 Steamed Pork Ribs with fermented black bean and chili.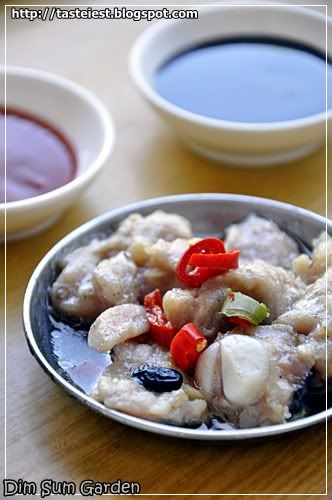 Preserved Egg with pickled ginger is our favorite dish on Lok Lok station but we found it here, it was quite a surprise and the first time.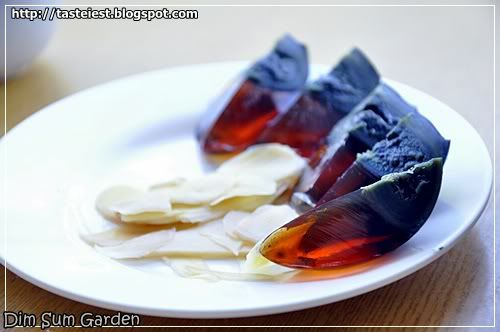 Chee Cheong Fun, steamed rice noodle roll with soy sauce and chili paste. Chee Cheong Fun is soft and not sticky, sauce is sweet and delicious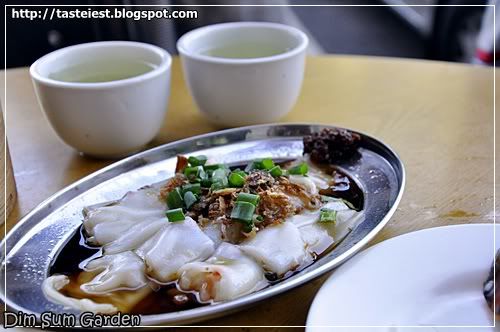 Char Siew Pao, fluffy bun made from wheat flour fill with Char Siew, Char Siew is really delicious and it was fully fill into the bun.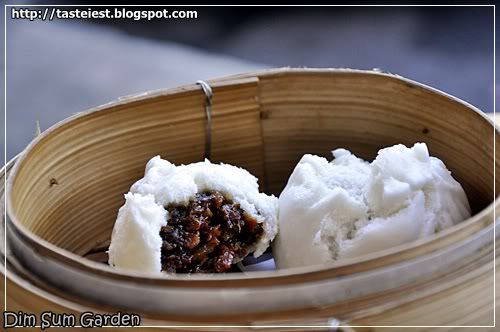 Deep Fried Dumpling is my favorite, enjoy the crispy skin and meat inside.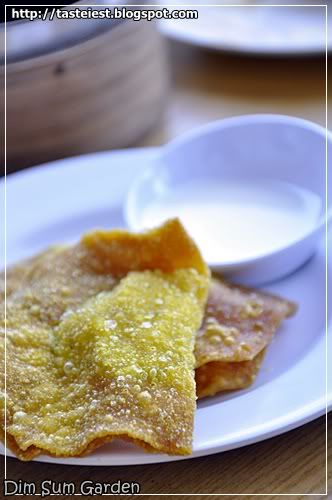 Deep Fried Prawn Roll, taste good as well.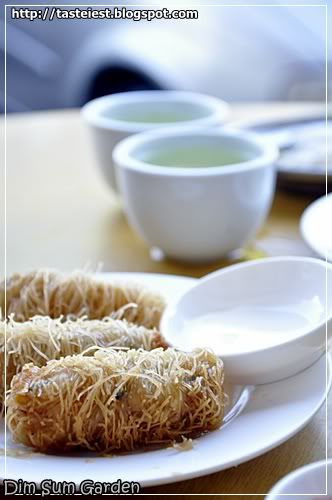 Overall Dim Sum Garden food taste good with reasonable price.
Dim Sum Garden
No. 3 & No. 5 Jalan Thamby Abdullah, Bandar Hilir 75000 Melaka.
Tel: 606-2816204 , 6012-3702439
Fax: 606-2846205
www.dimsumgarden.com.my
N2 11.669 E102 15.641

View Dim Sum Garden Melaka in a larger map