Sun Hong Bah Kut Teh is so big that cover few shops lot, if you driving there you may horn and they will arrange parking lot for you. This area is pack during lunch and dinner, every shop blocking car park in front of their restaurant to keep those parking lot for their own customer.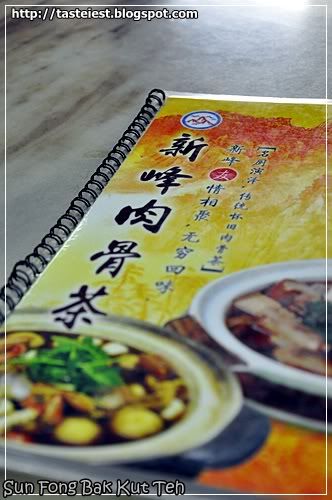 Our drink RM3 each, I like the boiled apple with white fungus which is really refreshing and good taste.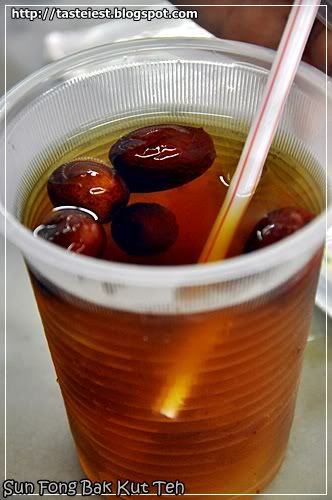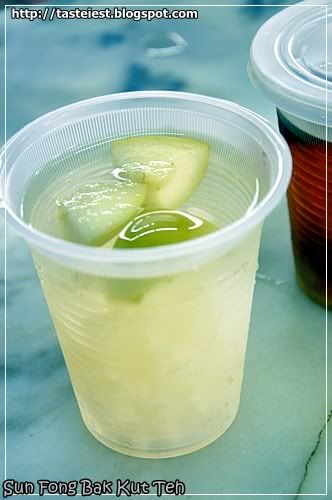 Vegetable RM9.50, boiled vegetable serve with oyster sauce, nothing special as it just taste normal.

Seafood Bah Kut Teh RM30, our first time to taste Bah Kut Teh with seafood ingredients and I don't think there is any selling in Penang. Do let us know where if available in Penang.
Seafood Bah Kut Teh soup more toward seafood sweetness with mild herbal taste, it quite a big different with normal Bah Kut Teh.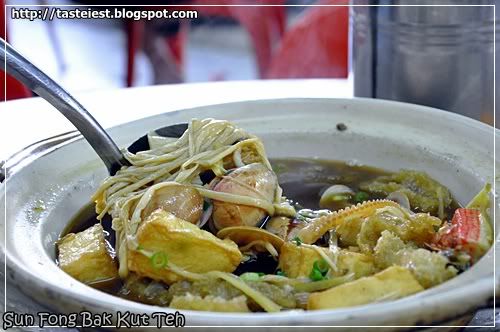 It quite a big portion and inside the hot clay pot included of prawn, crab meat, tofu, golden mushroom, cuttlefish and etc. That what make the soup so delicious, all fresh seafood dump into the clay pot and cook sure the seafood essence is dissolve into it.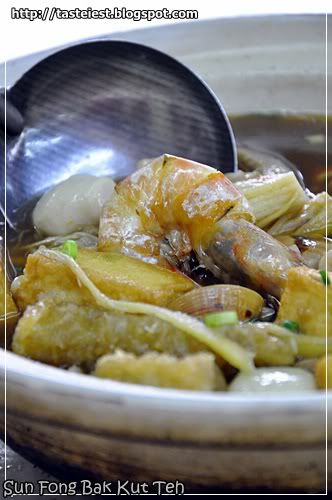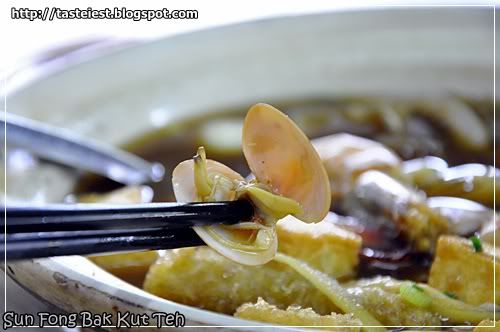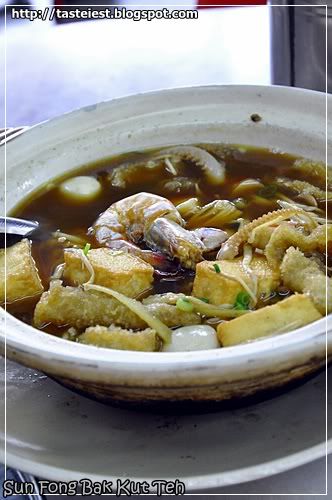 It a new experience for us on the seafood Bah Kut Teh, know that KL has another famous Seafood Bah Kut Teh which review by AhXian but it was pretty far away. Hope on our next trip we can give it a try.

Sun Hong Muk Koot Teh
No.35, 37, 39, Medan Imbi,55100, Kuala Lumpur.
03-21414064, 03-21480905
5.00am till 12.00am
N3 08.675 E101 42.875

View Sun Hong Bak Kut Teh in a larger map