After few days of suffering from bread, bread, bread, finally I found a good restaurant serving fantastic food. Stanford's Restaurant and Bar located at Hillsboro which is just 2 miles away from my hotel Springhill Suite.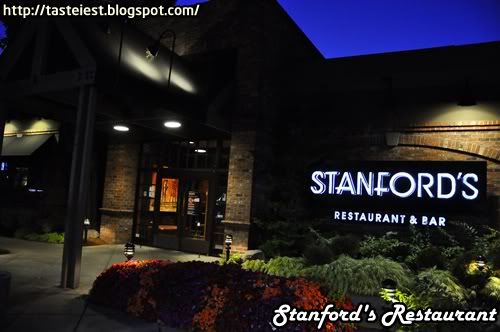 Romantic environment but too bad I was alone, great food cure my loneliness.


First I had soup of the day USD4, it has meaty taste with chicken cube in it. It taste very appetite and delicious.


My main dish is House Smoked Pork Chop USD18, served with housemate Parmesan garlic mashed potatoes, asparagus and a basil sherry demi glaze.


Pork chop is perfectly grill to perfection, even though my first cut was disappointed as the meat look to be dry and hard but surprise me that the meat is indeed not too hard and maintain the natural meat sweetness taste with the present of savory sauce is just awesome. Mashed Potato and Asparagus taste just delicious, perfect combination for the pork chop.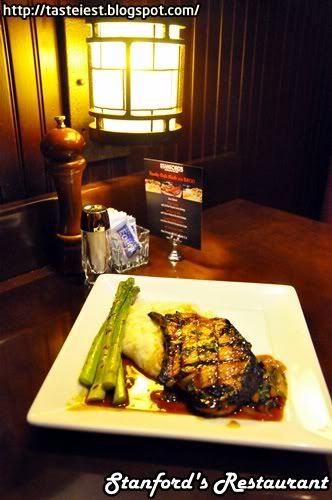 Since I have free time and not too full hence I opt for another dessert, Mini Dessert Flight USD6, included of Red Velvet Cake, Chocolate Decadence and Bread Pudding. Overall dessert taste good and what I like the most is Bread Pudding which serve in hot with mild alcohol flavor, Chocolate Decadence is a little too sweet for me while Red Velvet taste just good.


2770 NW 188th Avenue,
Hillsboro, OR 97124
Phone & Fax:503.645.8000
Sun –Thur 11am-11pm
Fri-Sat 11am-12am
http://www.stanfords.com/page/home