Welcome Seafood Restaurant 大茄来海鲜餐厅established on year 2003 as Fish Head Noodle hawker but they transform their business to offer seafood restaurant on Year 2005, since then they gain popularity and become very famous. The shop we went located at central of Kota Kinabalu, you may find the most fresh seafood in this restaurant as most of the seafood is alive and all swim actively in the tank rather than almost die look.
The restaurant is just a few foot step from our hotel, Cititel Express Hotel.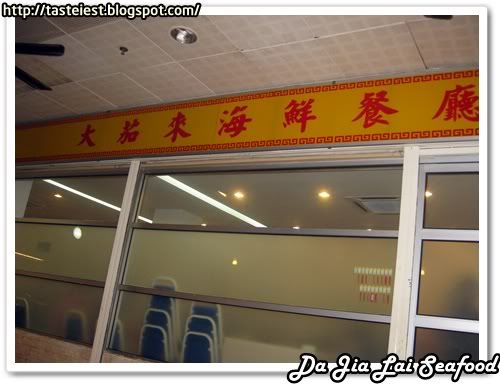 Steamed Miniatus Grouper RM78, consider top range of Grouper family, it meat really soft and delicious. The price is extremely reasonable as the same weight in Penang it might easily cost more than RM100 but we can get it for less than RM100 in this restaurant, without fancy cooking style or strong taste, a pure and simple steamed soy sauce steamed is the best way to deliver the freshness of fish taste.

Kam Heong Crab RM18, the crab is rather small than we expected but what else to expect when RM18 for 3 crab, average just RM6 each. No Kidding, it really that cheap.
Even though the crab is small but freshness is promise, the Kam Heong sauce is as well very delicious.

Steamed Prawn RM30, one of their signature dish and none of the table miss out this dish. I can taste mild butter and wine in it, springy of prawn meat proven the freshness of prawn.

Stir Fried Vegetable RM10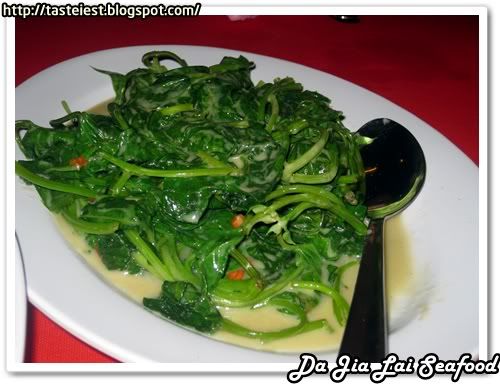 Scallop cook with sweet and sour sauce RM36, It came with the shell but obviously the shell is just for presentation, scallop is rather small and the sauce is just normal.

东风螺 Babylonia Snail RM22, definitely my first or second time to try this out, boiled in water and served with chili sauce, you need to have some basic technique to use toothpick and poke this thing out from the shell.
I was quite surprise by the texture and tastiness of this thing, it really fresh and delicious.

I would consider this restaurant as 5 Star for our rating, price is reasonable and food is on top quality. It definitely the best seafood restaurant during our visit to Sabah.

大茄来海鲜餐厅
Asia City Mall, Kota Kinabalu
+6088 447866
N5 58.535 E116 04.369

View Welcome Seafood Restaurant 大茄来海鲜餐厅 in a larger map