My almost daily lunch meal, a food court nearby my off site assignment office area in Kallang Sector, Singapore. The food court situated below office building and it always crowded with people during lunch time, it hot like hell also. It not my first choice for lunch but just because of this pork rice my instinct tell me to go there everyday, yes! Almost everyday!
Clay pot Pork rice cost SGD5, it use pork knuckle cook with homemade sauce. The homemade sauce taste sweet and has strong pork flavor, it not too thick but has strong flavor. Remember to dip into the spicy chili sauce as well, very spicy and make you sweat like crazy.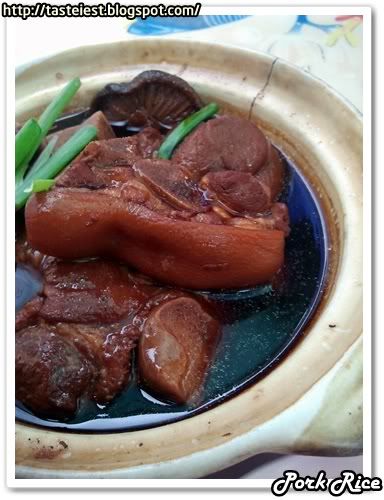 Other than Pork, they have Bah Kut Teh, Chicken…etc as well.
Kallang Industrial Park, Singapore
N1 19.558 E103 52.454