After our buffet dine at Spice Market Cafe at Shangri-La few weeks back, we decided to go Feringgi Grill for my birthday dinner. We read a lot good review before finalized our decision as the price tag will definitely burn a hole in my pocket but if the food is top quality, I will really appreciate it.

Feringhi Grill Tasting Set cost RM165, which gave the best from the Feringhi Grill restaurant.
San Pellegrino RM20, San Pellegrino is a location where carbonated mineral water is produced. Complimentary bread with olive oil, bread must deep inside toward the black color olive oil which gave some sour taste.

Amuse-bouche is a single bite-sized that prepare by chef without ordered place by patrons, it purely based on chef selection. Served as a little tingle for taste buds both to prepare guest for the meal and to offer a glimpse into the chef approach to cooking. We had here is chicken meat with pickle on top, it given a refreshing taste which get us ready for the meal.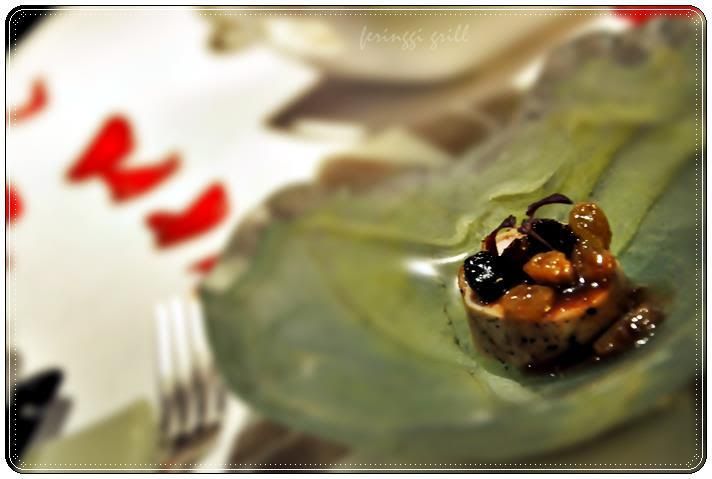 Starter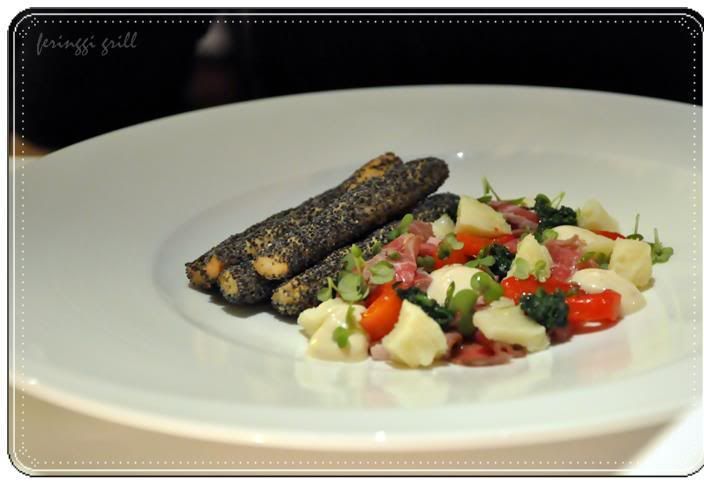 Scallop which is nicely cook, texture is very different from others as well. Normally I had scallop which taste almost like fish paste but this give a fine texture and sweetness, together with the sauce is very delicious.

Five Spice Quail RM32, a great use of spice to create a simple look but complicated flavor, great use of various spices to lift the freshness and authentic flavor of quail serve together with mushroom and fungi.

Sherbet served after starter to clean our palate before tasting entrée.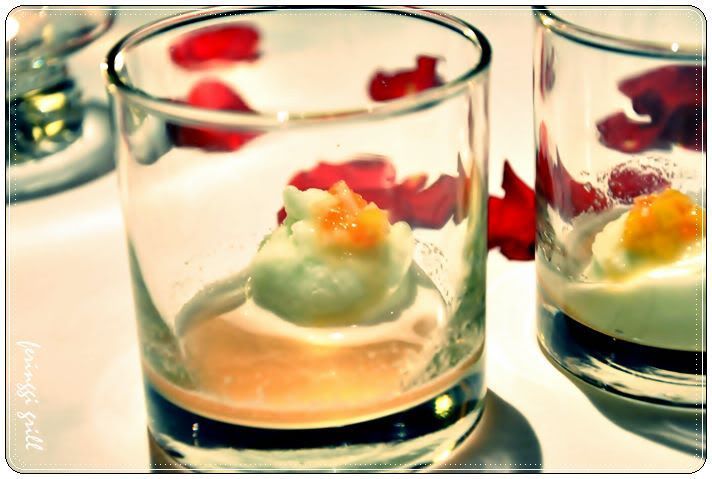 Australian Beef Ribeye 300g Grill Steak RM120, the manner of preparing the steaks for the grill make the difference in quality when they come off the grill. I put my trust to the chef by asking him prepare the best he could doesn't matter what the cook level, he decided to go for medium rare and he prove to me his skill by how a medium rare steak can be so different from what I ate over the past 20+ years.
The grill steak served with a sauce but do you still need a sauce when the original flavor is already the best?
Normally a medium rare steak will has some bloody meat in middle but what I had here is pinky and outer part is just perfectly cook, steak is extremely tender and light bite can tear the meat out.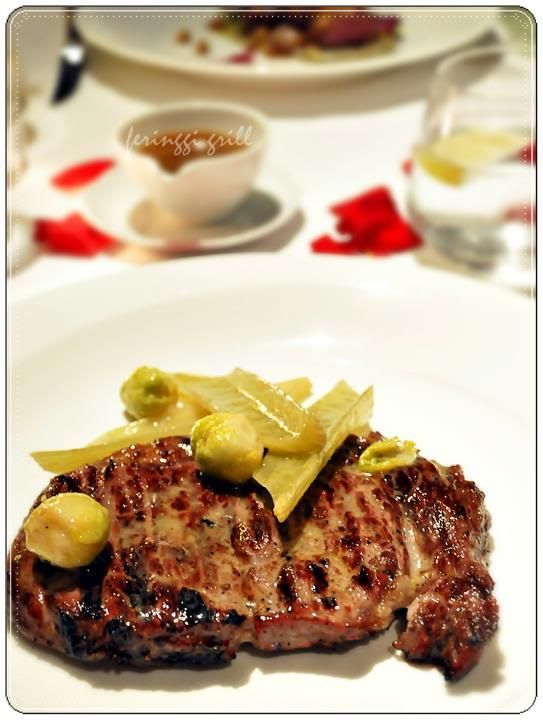 My entrée serve with Cauliflower Baked Cheese, it is simple but rich in flavor. Cauliflower is crunchy while the cheese flavor is not too strong to overlap the freshness of cauliflower.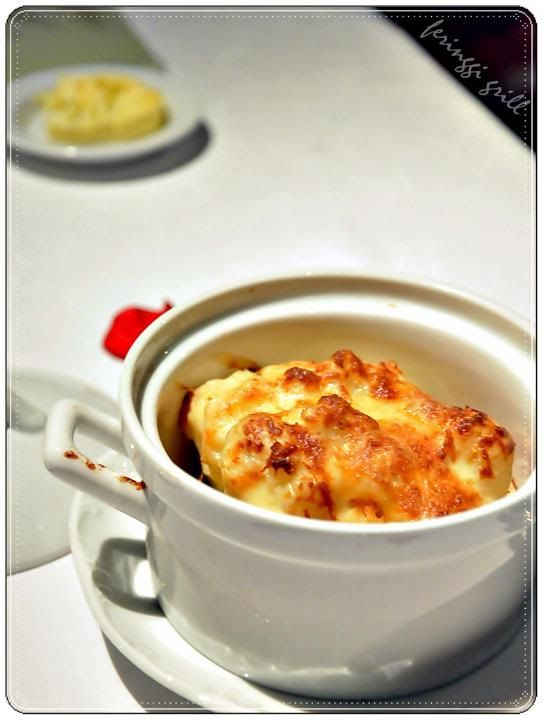 Lamb Loin, loin include the ribs between forequarter and hindquarter which always consider as the best part and the most tender. Lamb loin is well cook with rich flavor of puree at bottom and various nuts on top.

Dessert is wildberry with ice cream.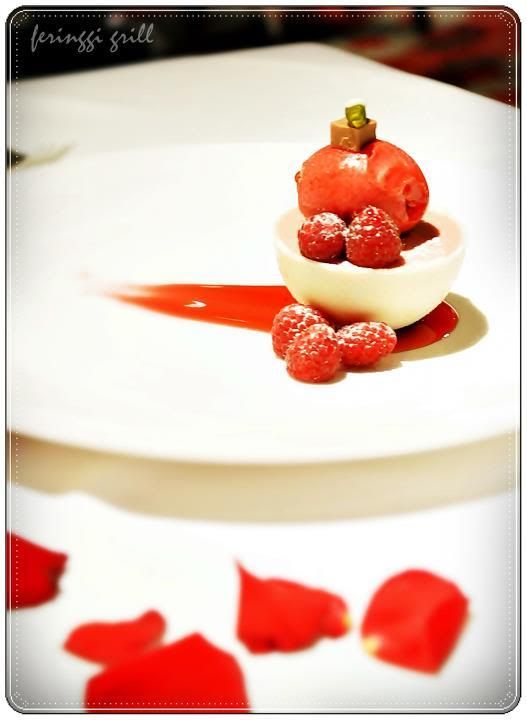 If you have few hundred bucks to spend, here is the right place for top quality meal. If you are wine lover, here you can find huge range of wine as well.

Ferringgi Grill
Call +604-888 8888 extension 6430 or email feringgigrill.rsr@shangri-la.com for reservation
Dress code: Smart casual
Open daily 6:30pm to 10:30pm
N5 28.752 E100 15.295

View Feringhi Grill At Shangri-La in a larger map