Kuo Man Restaurant located at Kota Kinabalu, Sabah and I have to thanks my friend uncle for bringing us to this restaurant and he pay for the meal as well. Thanks! Thanks!.
This restaurant reviewed by Axian before and with that kind of publicity we expect many people know this shop as well, the shop is crowded with people during our visit even though they have 2 floor.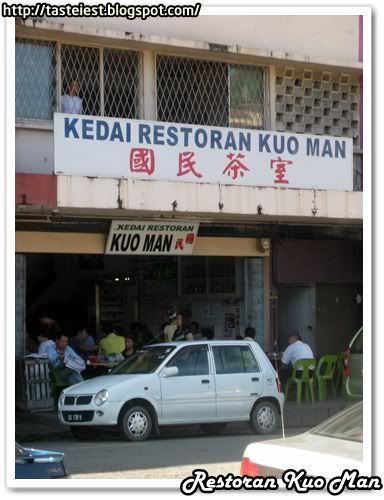 Instead of trying the famous beef noodle, follow the recommendation from local people we choose seafood soup which included of prawn and fish meat. The soup is sweet and delicious, prawn is extremely fresh while the fish meat is tasty.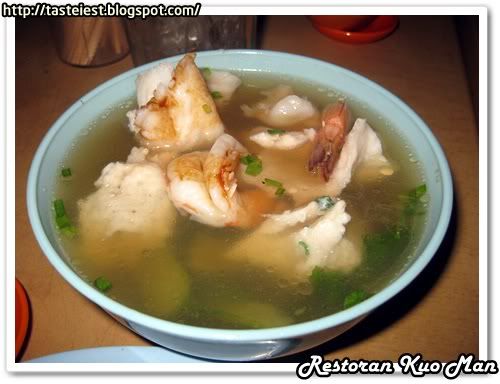 Together with the seafood soup is a big plate of flat noodle, it texture slightly softer compare to our pan mee, it more toward flat type of wan tan mee.

Everyone of us got a piece of additional order Tofu, Tofu stuff with fish paste.

I would recommended this shop for whoever travel to KK but you must have your own transport and be there early.

Jalan Tuaran, Kota Kinabalu, Sabah
Lot 5, 1 ½ Mile, Jalan Tuaran, Sunny Garden, Kota Kinabalu, Sabah.
088-221189