Save cost by travelling using MRT rather than taxi and you will be surprise by many good food found on various MRT station, today my stop station for food hunting will be Boon Keng which is the nearest MRT station from my office. It a long stretch of hawker stall ranging from noodle, rice, fruit, bakery and ..etc. You can almost get everything here, economy rice is very long queue after working hour and I choose one stall that sell mix pork claypot.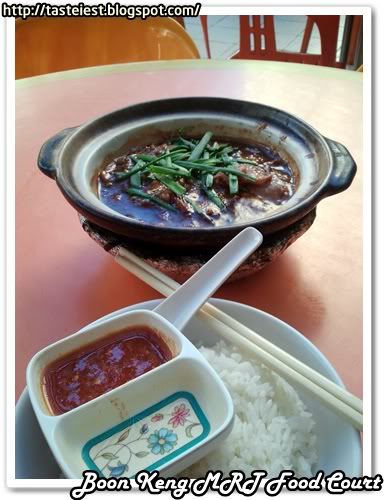 Pork liver, stomach, kidney and slice meat cook in dark sauce, dark sauce is flavorful and great to be mix together with white rice.

Overall is tasty but unfortunately kidney has very strong urine smell, it was not properly prepare and spoil the whole clay pot.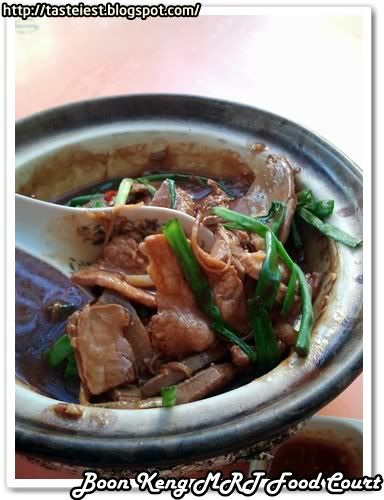 Boon Keng MRT Station Food Court