We are glad to be invited by Spasso Milano for food tasting and during our visit the restaurant only accept reservation customer only. Spasso Milano is an Italian restaurant that first establish their business at Nihonkan Club in Jalan Ampang, operated by Chef Felice Martinelli who is passionate about food and grew up in family running food business.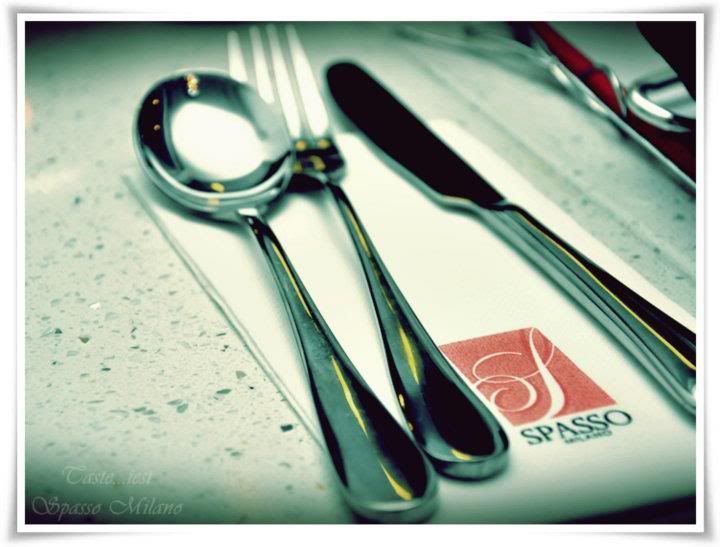 During our chatting session with Felice, we can feel the love he put into preparing each dishes and how he cook his heart out into every dish.
Felice preparing the menu by taking the Italy cuisine from north to south, according to him on south of Italy the cuisine tends to be more spicy
Felice on right and Craig on left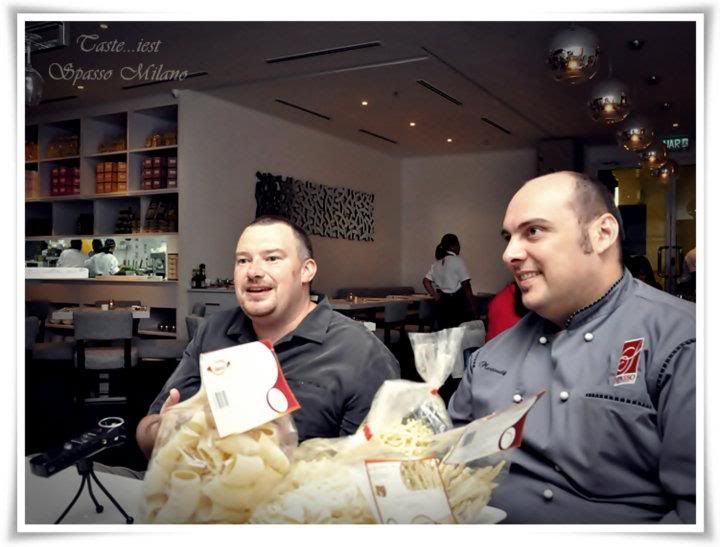 The atmosphere at Spasso Milano is charming and cozy, a great place to sit and chill with a glass of wine but since we are invited to taste the food hence we did not drink anything to avoid spoiling our taste bud.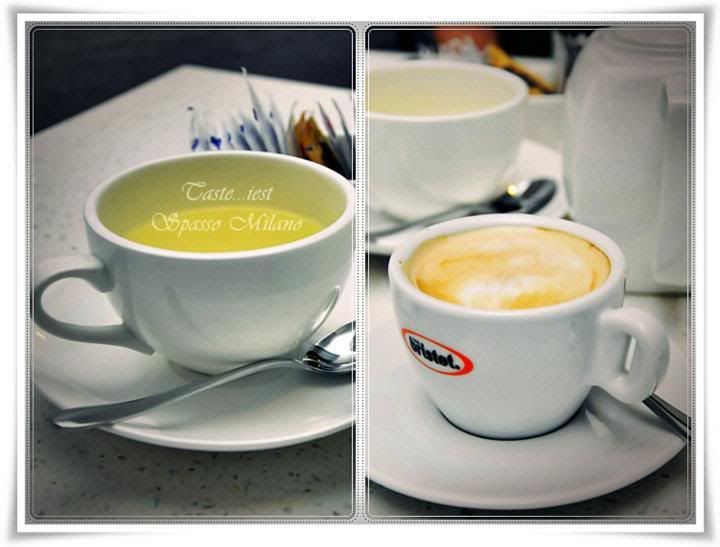 Porcini Soup RM18.80 (Bottom), 100% Porcini mushroom drizzled with White Truffle oil, it has very strong mushroom taste and little bit of sourly taste as well.
Asparagus Soup RM16.80 (Top), a very strong asparagus flavor and green vegetable taste, very refreshing.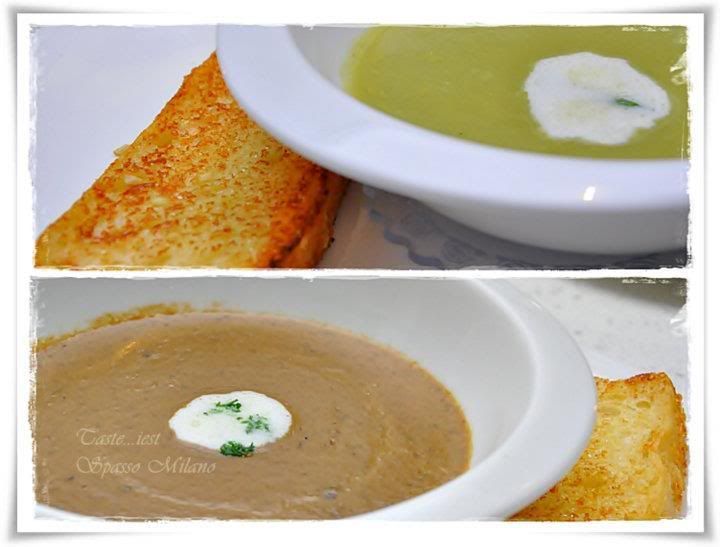 Smoked Duck Breast RM23.00, sliced home-smoked duck breast & avocado drizzled with Hazelnut oil. Duck breast is well cook and not chewy, avocado is fresh and great combination to eat together.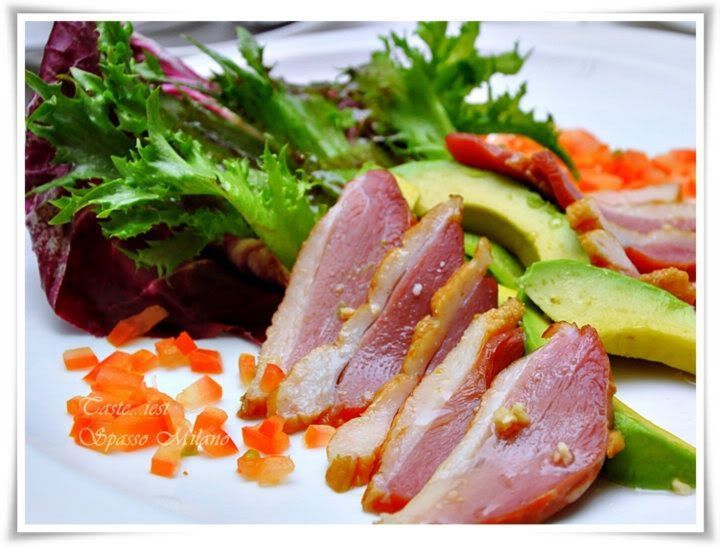 Pan-Fried Goose liver & Porcini, the goose liver gave a splash oily bite it gave a creamy and oily texture.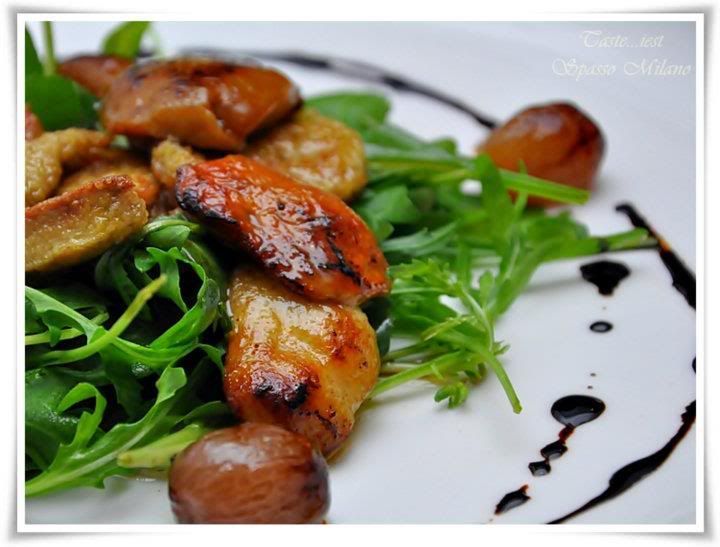 Tuna Tartar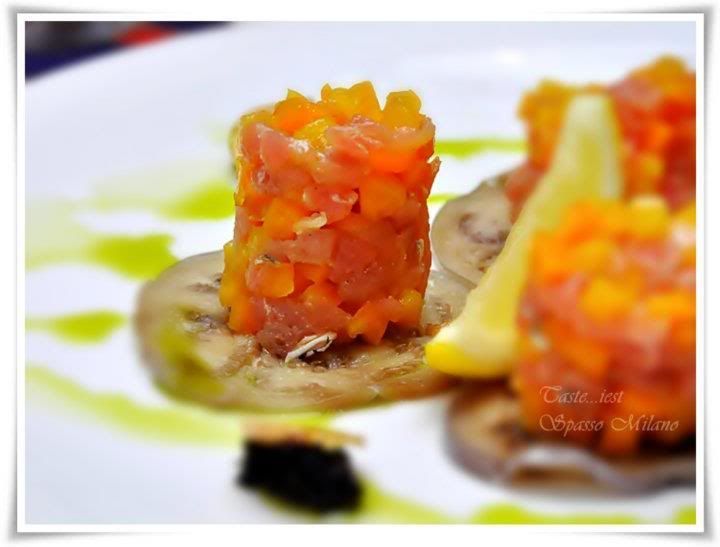 Hearty Italian Wagyu Rib Eye Grill 250gm RM138, Jason is actually ordered this dish but we all share among the table, he really did make a good choice as I would say this is the best among all dishes we try, Wagyu Rib Eye is nicely cook and even without any sauce it just full of beef natural flavor.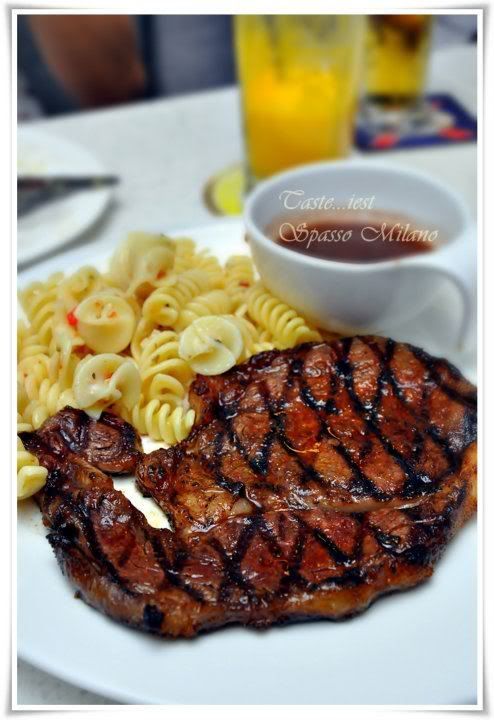 Secondi Wagyu Rib Eye Aromatica RM138, herb crusted Wagyu Rib Eye roasted rosemary baby potato and Sicilian caponata. Totally different flavor if it will to compare to previous Wagyu cooking style, the additional of herb overlapping the natural flavor of Wagyu beef, it indeed a waste but it depend on personal taste bud, for those who like to have additional flavor then this might be your choice.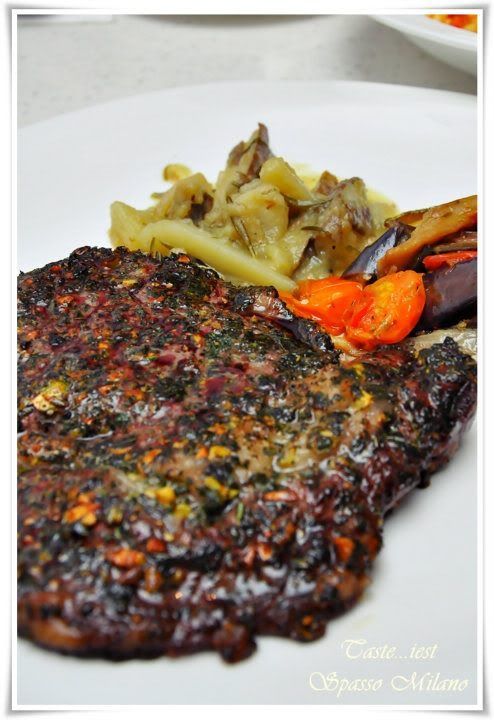 Braised Lamb Shank RM58, slow braised in red wine and mix vegetable served on soft polenta. The word Polenta is from Italian, Polenta is a dish made from cornmeal which has smooth and creamy texture.

Mushroom and Truffle Risotto RM28.00 Carnaroli rice cooked with marinated mushroom drizzled with white truffle oil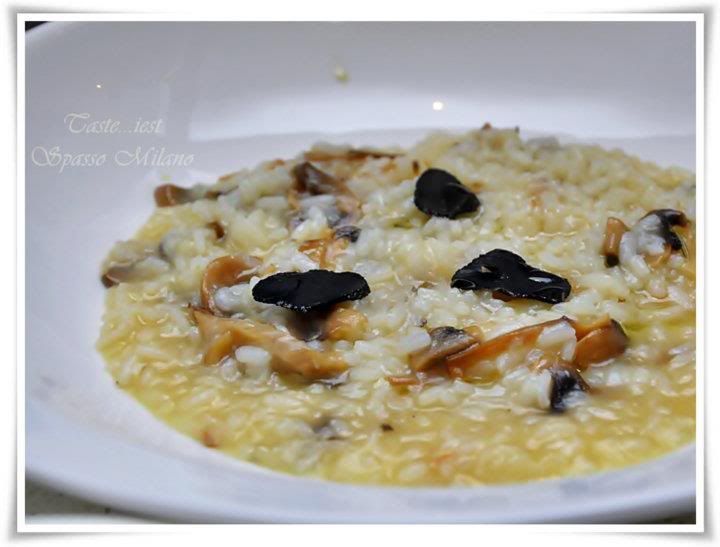 Two type of pasta up for selection, regular pasta such as Spaghetti, Linguini, Tagliatelle, Parpardelle and Penne which can get from market, if you look for something different and originality from Italy then check out prima pasta such as Fileja, Paccheri, Eliche, Strozzapreti, Orecchiette which are homemade with Drum wheat and cost additional small amount of RM4 only.
Aglio Olio RM18.80 Tossed in garlic, extra virgin olive oil oregano, fresh chili. The richness of the pasta was perfectly complemented by thick olive oil

Carbonara RM28.00 Beef, onion, garlic, egg and cream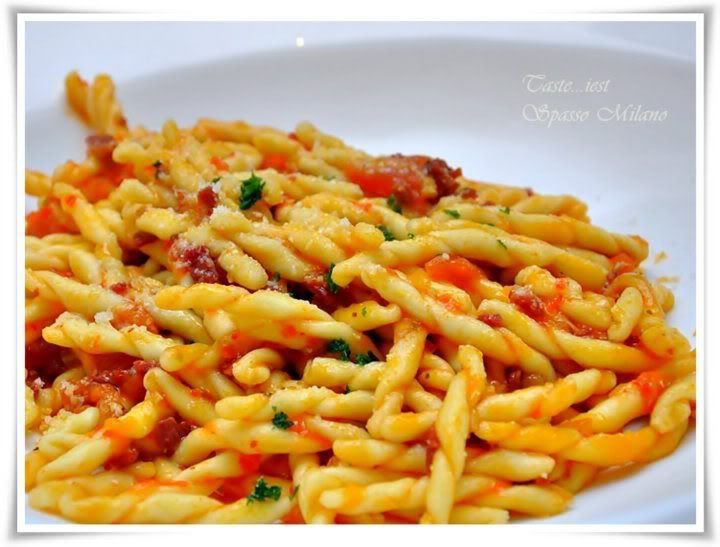 Wood fired burn Pizza Frutti Di Mare RM32 Tomato, assorted seafood, mozzarella. Spasso Milano use wood fired oven to prepare pizza, the oven can easily heat up to high temperature that cooked pizza in just few minutes. Pizza crust is crispy and amount of ingredients use is very generous, lot of cheese presented on top of the pizza.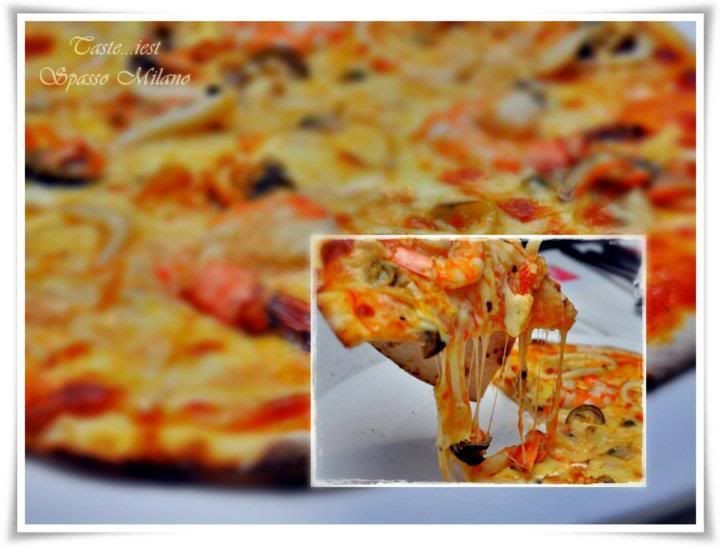 Here is the wood-fired-oven with me preparing a pizza, I going to share more photo with you on how I prepare the pizza later on.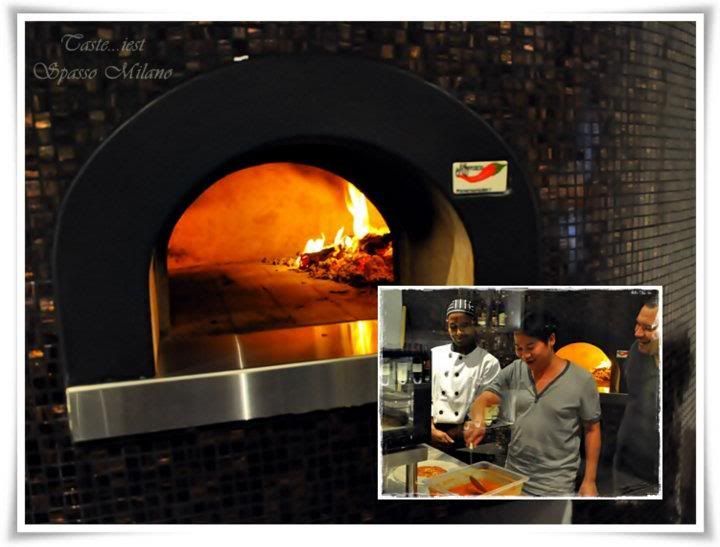 Tiramisu RM18.80 espresso soaked Savoiardi biscuit and mascarpone cream. We are caught in surprise when we will told that no alcohol was use to made this Tiramisu and all the flavor are coming from Espresso Coffee, it is one of the best Tiramisu I had before.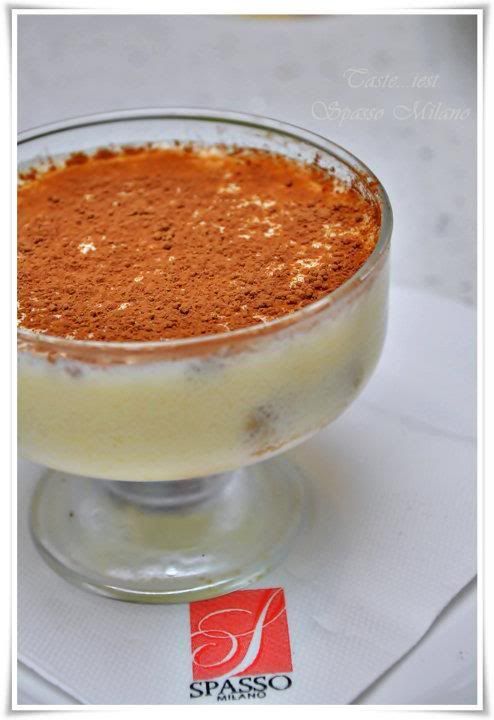 Chocolate Lava Cake RM18.80 freshly baked warm chocolate cake vanilla ice cream, super strong and concentrate heated chocolate melting out from the chocolate cake serve with ice cold vanilla ice-cream.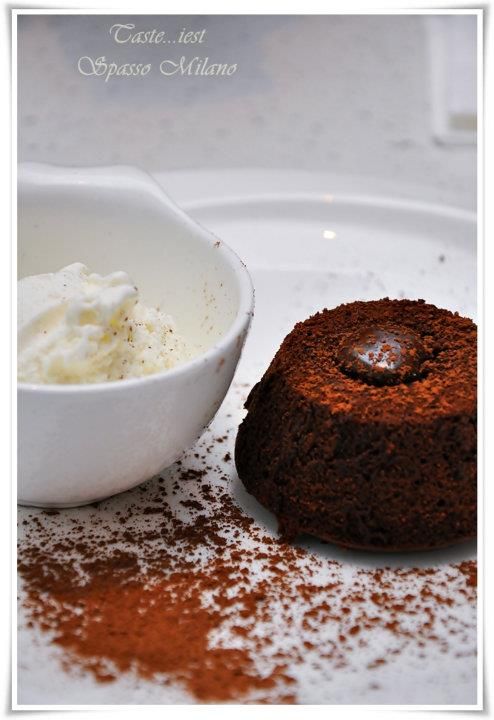 Panna Cotta RM14.80 Fresh cream pudding mixed berry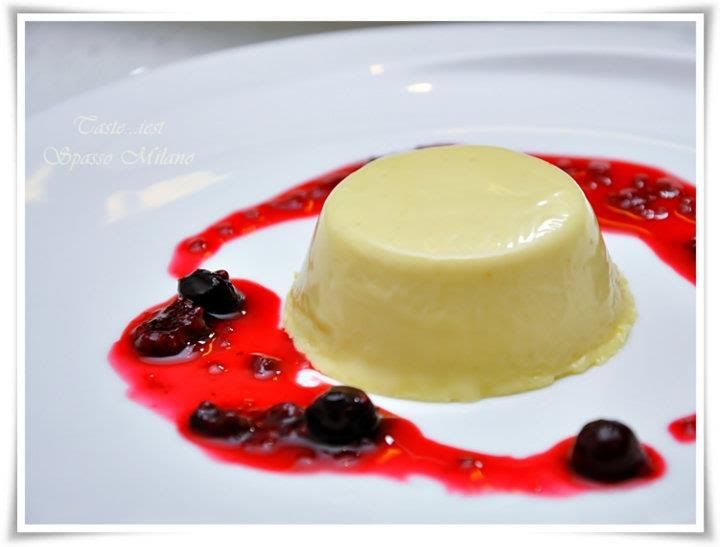 End our session with a final shot of alcoholic lime, it is really strong and make me turn into red.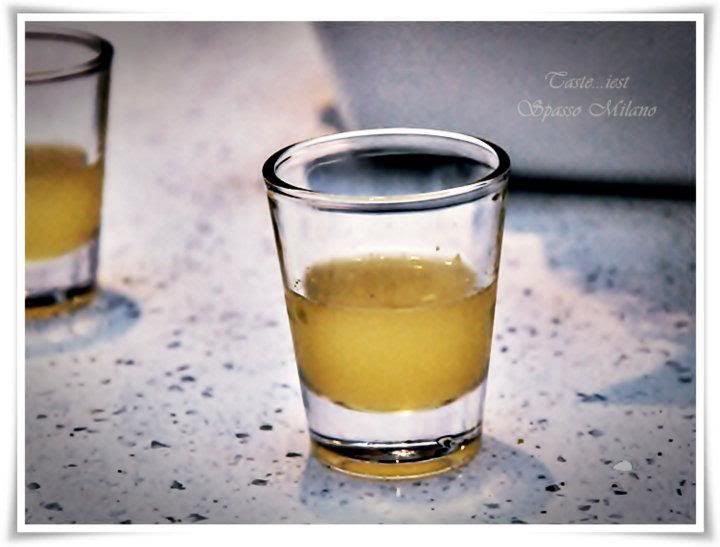 Here is time to show off on how to prepare a pizza, I am glad to be invited to prepare the pizza in the kitchen with the guidance from in house chef.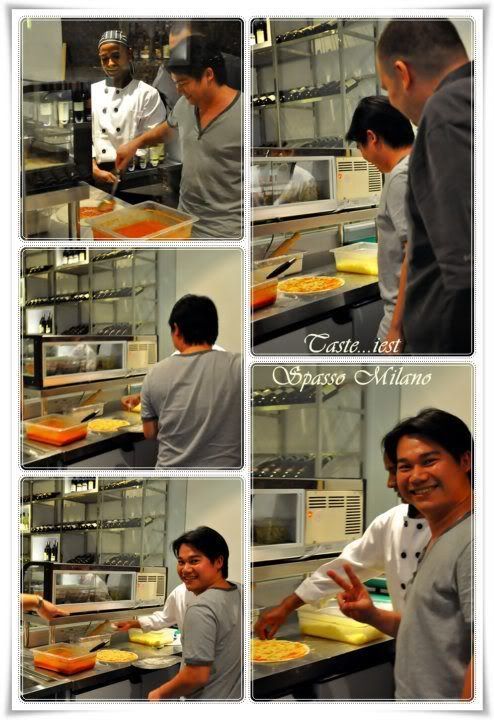 Here you go the fresh made pizza by me.

Well! it taste good definitely and thanks to Gill who eat almost half of it, she is really supportive.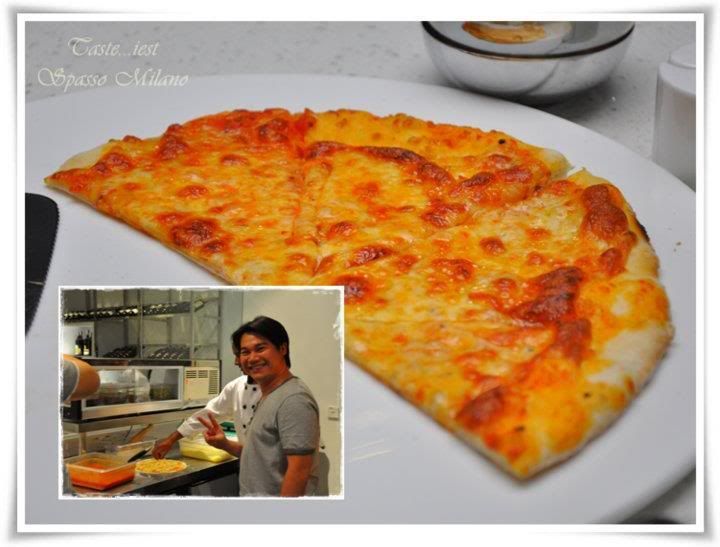 Well, we are glad to be invited to sample food prepare by Felice and Thanks Craig for coordinating the invitation.

Two type of Jam share by Felice which was originating from Italy, Fichi D'India is a genus of cactus family, taste like dates which is a type of tit bits Malay must eat during Raya aka kurma in Malay words. While Dolce Piccante Crema al peperoncino is a type of Chili, taste like our chili paste and it has strong chili flavor, first taste is sweet but slowly getting spicy.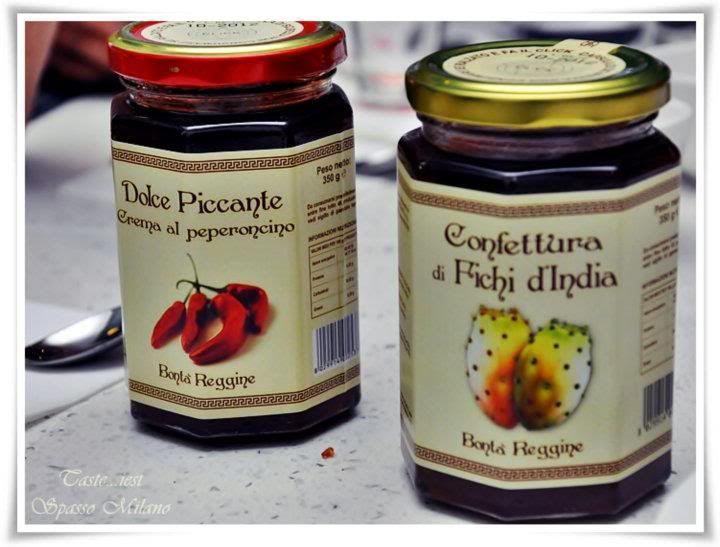 You might be curious to ask what it mean by "Spasso", according to explanation from Felice, it mean when you going out, you enjoy a lot, having fun, you are having "spasso". I believe we all with to get "spasso" everyday.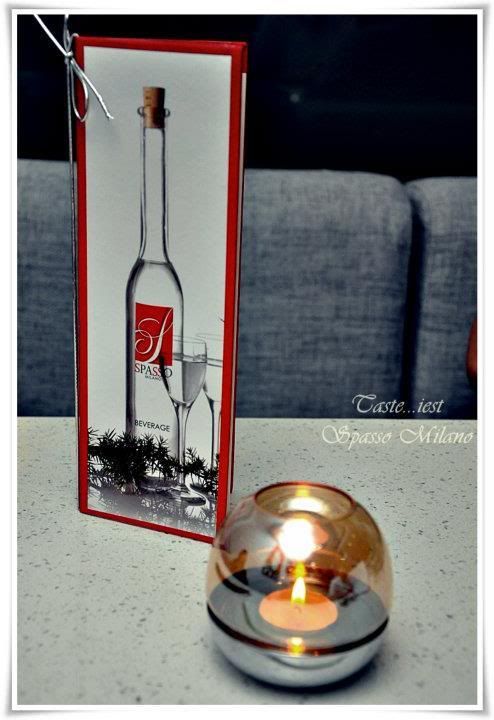 You may hop over to All About Penang Food and Gourmet Garden who together with us for this review. If you like to read on Chinese version, visit 食在好味.
3C-G-2, Block C, Ground Floor, Straits Quay, Penang
+604-8912888
N5 27.556 E100 18.800
Visit other restaurant review in Strait Quay
Ding Charcoal BBQ & Steamboat Buffet
Paella Cookout at Agua Straits Quay
Mad Sally Return for Weissbrau Anniversary Party
Nasi Lemak RICE Straits Quay
Spasso Milano Penang Straits Quay
Weissbrau German Bistro & Bar
Fruuze Frozen Yogurt at Strait Quay
Strait Quay Bella Marino Ristorante Italian Food
Charlie Brown at Straits Quay

View Spasso Milano Penang Straits Quay in a larger map