I has been wandering around the food court cannot decide what to eat, variety from Japanese Food, Chinese Food, Western Food and finally I choose Mexican food.
TacoTime is a quick-service restaurant chain offering a tasty variety of freshly-prepared, home style, Mexican fare. First shop opening at 1959 at Oregon and gradually grow to over 350 chains across US, Canada, Curacao and Kuwait.
I had Crispy Chicken Ranchero Burrito combo which cost USD7.89


Cheddar Fries, Famous Mexi-Fries topped with melted cheddar cheese
It is actually hashed browns if I will to describe it in Malaysian way, where it taste exactly the same as what we had in McDonald just the size is smaller and top with cheddar cheese.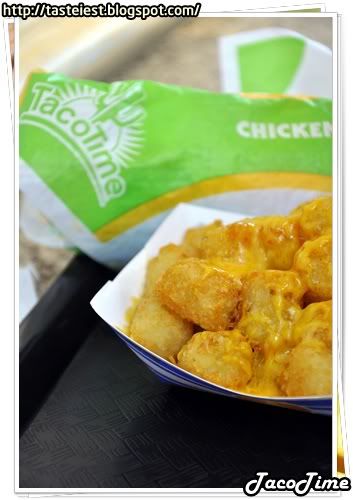 Crispy Chicken Ranchero Burrito, A warm flour tortilla stuffed with zesty seasoned rice, all-white meat crispy chicken strips, cabbage blend, cheddar cheese and salsa fresca, topped off with cool ranch dressing.
The wrapping skin is like Tosei (Indian bread), fill with mild spice flavor cook rice and vegetable with few pieces of crispy chicken meat. It taste a little bit dry but overall still not bad.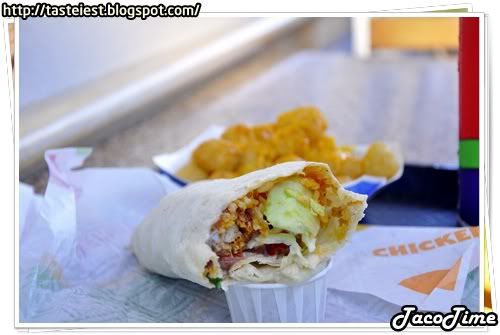 TacoTime
http://www.tacotime.com