I staying at Mandarin Oriental during my business travel to Singapore and life is kind of boring when you travel alone hence I walk here and there then I found Joaquim Steamboat Buffet restaurant at Suntec but eating buffet alone is even worst. I shortlisted and keep it in my notepad for my next dinner list, two week after that my love join me down to Singapore and time for me to enjoy the steamboat buffet. It cost SGD25.80 for adult and SGD18.80 for children.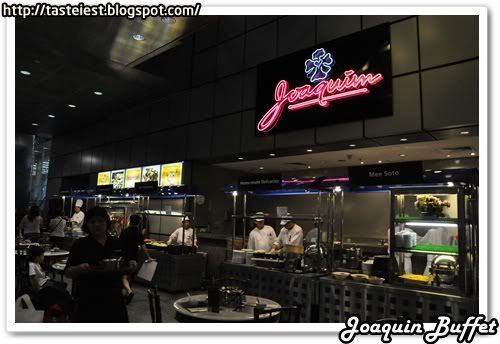 Joaquim is super big open air restaurant inside Suntec, as you can see picture below shown there is many tables fit in the restaurant. You may opt for SGD9.90 porridge buffet during lunch time or dinner buffet as what we had.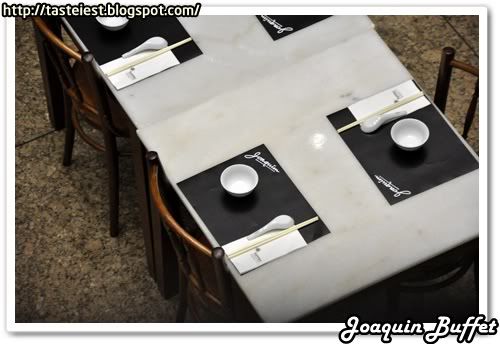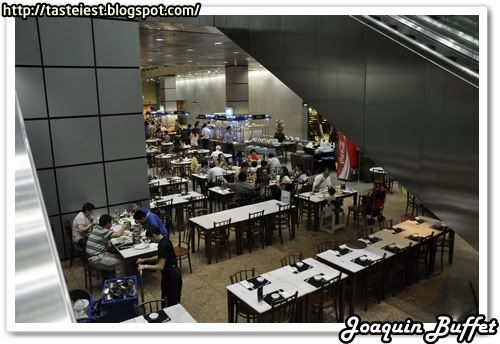 What make Joaquim interesting is the small pot for steamboat, where every individual has its own steamboat pot.


Let look at the dipping sauce provided, choice of soya sauce, chili padi with soya sauce, ikan bilis, thai chili sauce, sesame oil, mixed vinegar sauce, garlic…etc. So many type of sauce available for selection.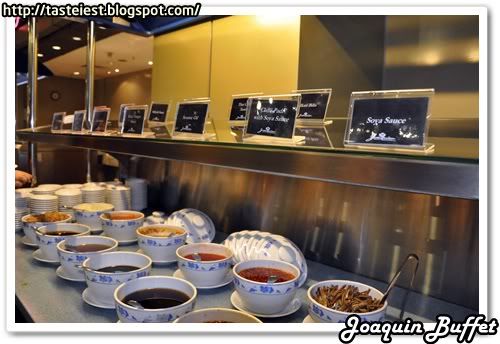 Various type of raw ingredients, such as vegetables, meats, fish ball, meat ball and seafood. Ordinary steamboat ingredients.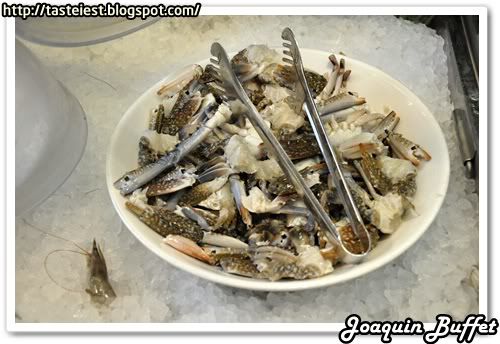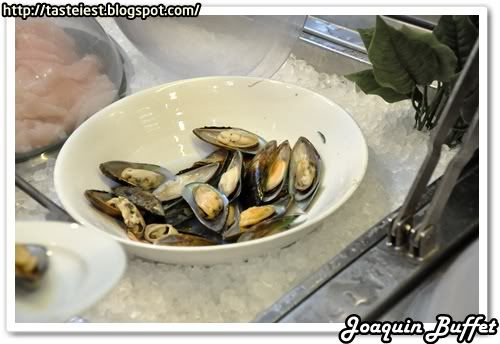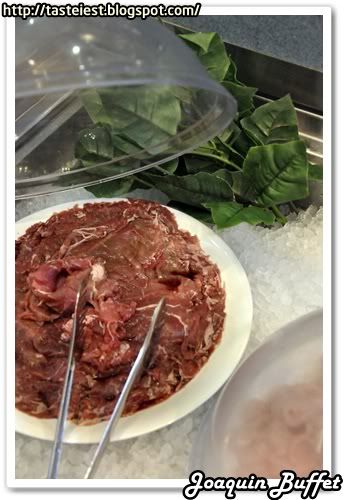 Cooking in the small pot, very interesting and it heat up pretty fast. The broth is quite delicious.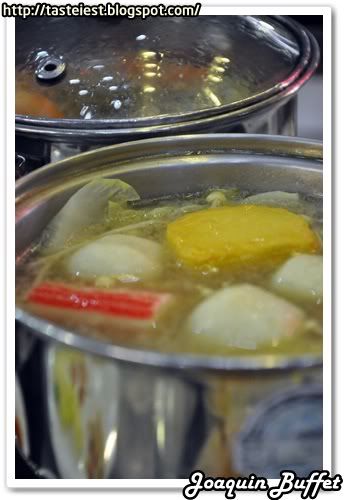 Next interesting counter would be "cooked seafood" where the famous Singapore Chili Crab can be found here.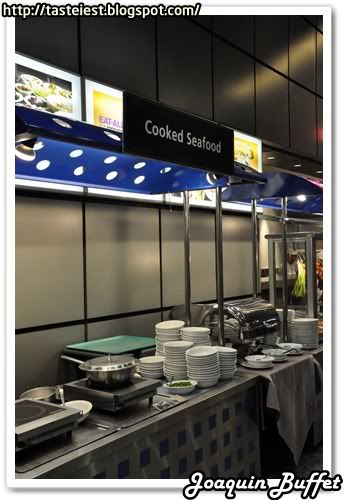 First you have to take the amount of crab you want and send it to "cooked seafood" counter.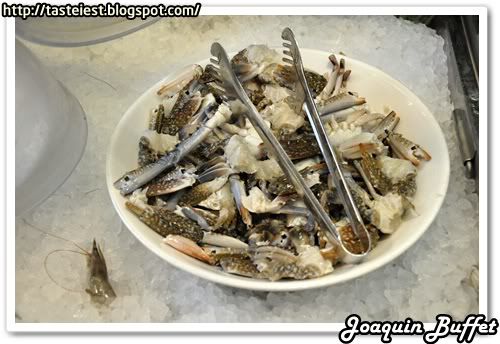 The "Chili Crab" is surprisingly tasty just that the crab is rather small, if it was slightly bigger then it would be perfect.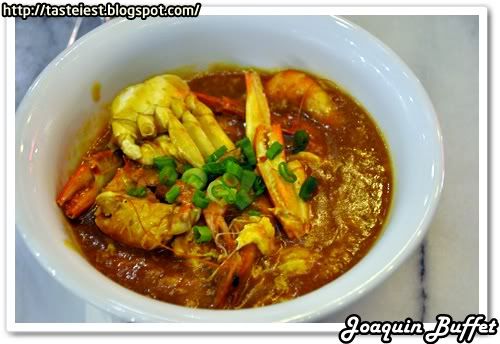 Other than "cooked seafood" counter, you can find "carving station" and "local delicacies" as well. "Carving Station" offer roasted duck and chicken, it is so delicious and I indeed take a few plate while the "Local Delicacies" offer Rojak and Popiah.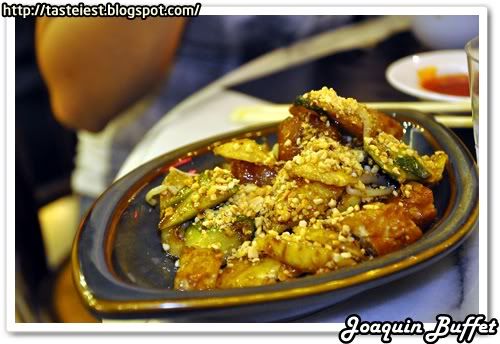 Some main dish such as chicken meat, vegetable, fried rice..etc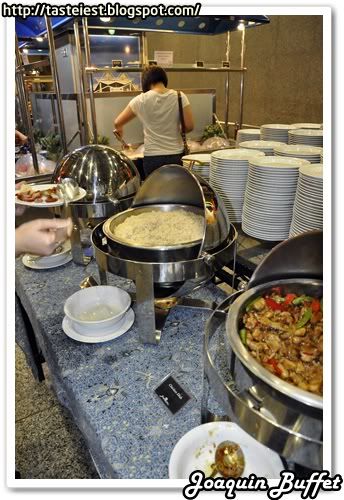 Let move to dessert, wide range of dessert and most of them are really good.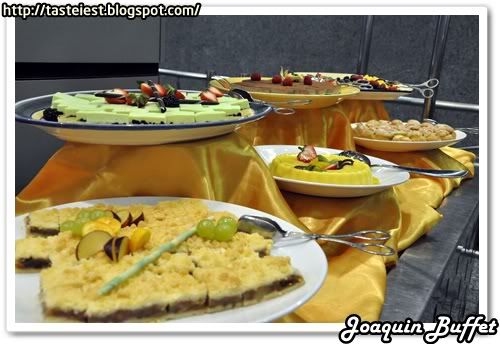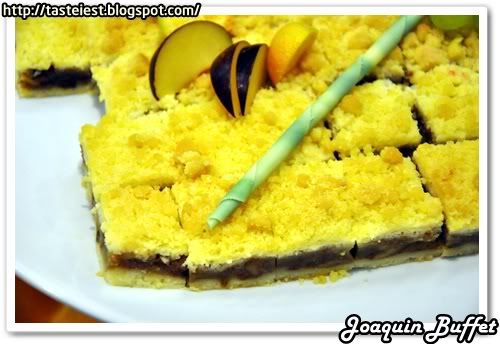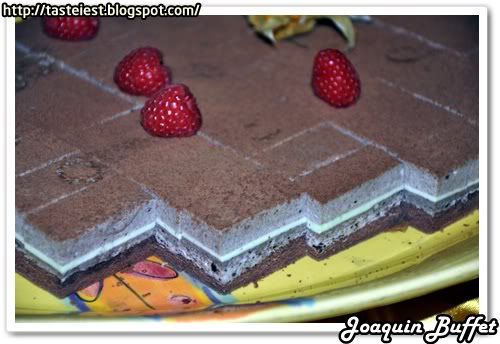 Tart based dessert, wide variety such as strawberry, wild berry, blue berry, kiwi..etc.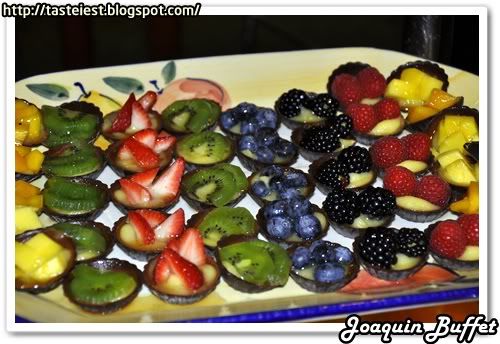 Fruit Corner has few type of fresh fruit.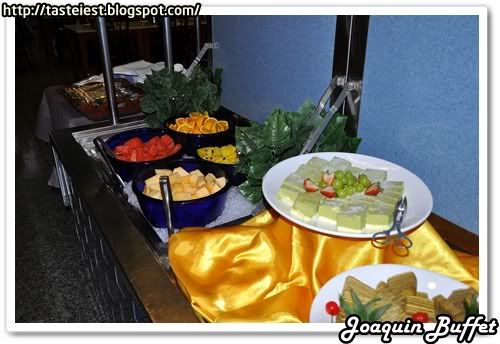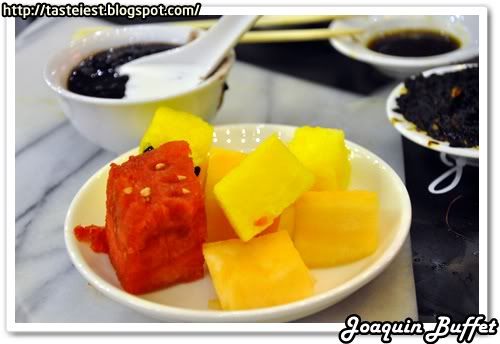 Other dessert such as our favorite Purple Black Glutinous Rice with milk.

It really worth the dollar spend here, we enjoy our buffet dinner here for whole night by filling our stomach with all great food.


You can join our Facebook fanpage to keep yourself updated on all the latest from Taste..
1 Raffles Boulevard, GF Suntec Convention Centre, Singapore
+65 6825 2062