Mad Sally is back into action, are you ready to rock the night? Hell Yea! Heading down to Strait Quay Weissbrau German Bistro & Bar on 25 and 26 November 2011 for a rock and roll night. Weissbrau German Bistro & Bar was first landed their foot into Penang a year back by introducing awesome German cuisine and with a blink of eye it time to celebrate their first years anniversary.
Instead of sharing on their food, I would rather invite you to visit this link , which we review in detail how good their food is. I take this opportunity to share with you more on Mad Sally.
Mad Sally has five members, lead by Charles Yew Han Baker, female vocal Lakshimi Appodorai, Dick Badley (Keyboardist), Dangerous Darman (Guitarist), Sam Flynn (Bassits) and Malek Village (Drummer).
I am very impress by Charles vocal especially on high pitch, it really deep down into your heart, while Lakshimi Appodorai has her unique voice that became her own kind of instruments.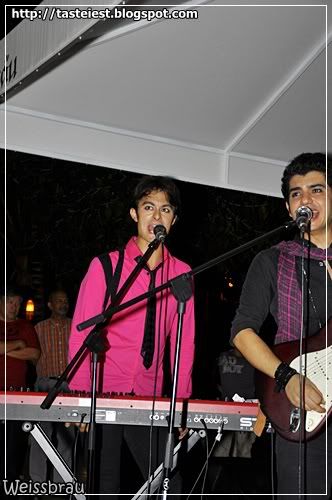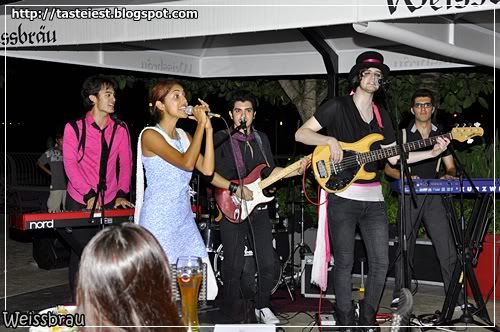 Never ever forgot the charming Flynn, he always "pause" and show some unpredictable act that make us laugh the whole night.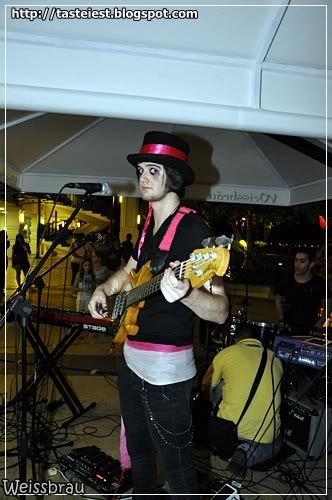 I anxiously waiting for Mad Sally return to Weissbrau German Bistro & Bar .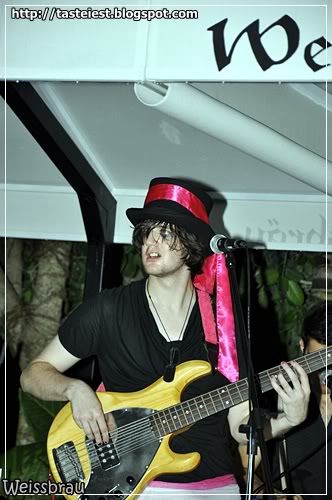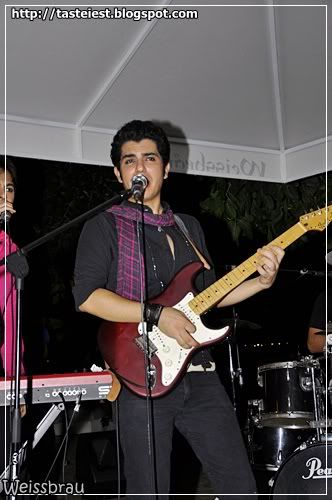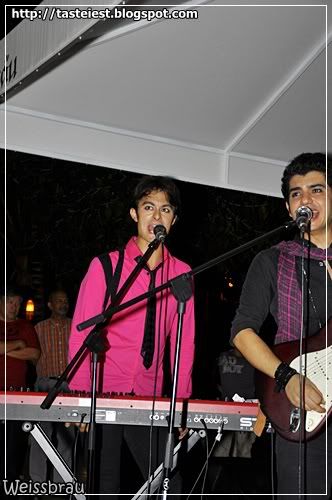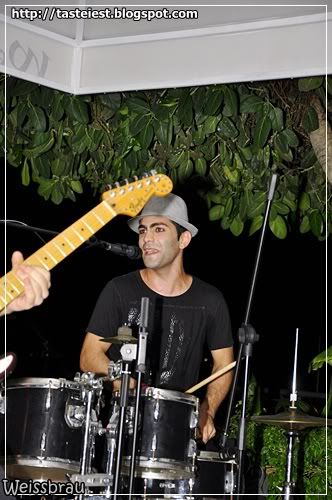 The event start at 7pm at Weissbrau German Bistro & Bar . Don't miss the opportunity to enjoy the live band.
Other than Weissbrau, you are welcome to visit Spasso Milano for this events as well, it just next to each other and own by same company.
Date : 25 and 26 November 2011
Venue : Weissbrau Strait Quay
Visit other restaurant review in Strait Quay
Ding Charcoal BBQ & Steamboat Buffet
Paella Cookout at Agua Straits Quay
Mad Sally Return for Weissbrau Anniversary Party
Nasi Lemak RICE Straits Quay
Spasso Milano Penang Straits Quay
Weissbrau German Bistro & Bar
Fruuze Frozen Yogurt at Strait Quay
Strait Quay Bella Marino Ristorante Italian Food
Charlie Brown at Straits Quay