Walking around Kota Kinabalu for more than 30minute and cannot decide what to eat. Consult a taxi driver what food is the best in town and he recommend金沙园生肉面Kedai Kopi Melanian. Without thinking much, we just say Yes and ask him to fetch us there, the taxi driver really a nice person. 金沙园生肉面Kedai Kopi Melanian located just next to main road.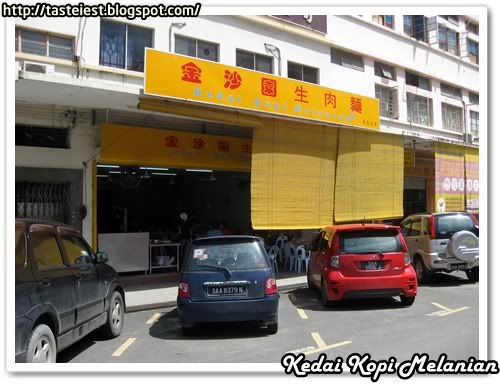 Hot Chili Paste is extremely great, very spicy.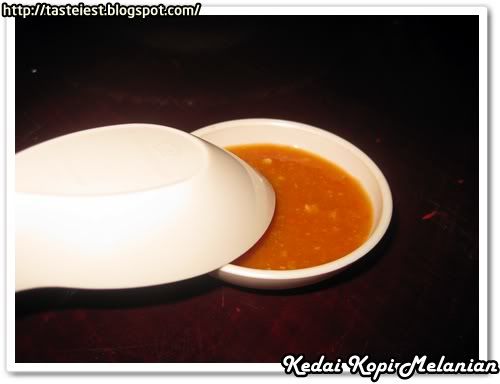 Local people call it as Sang Nyuk Mee 生肉面, I not sure why because pork is well cooked instead of Shashimi.
We had pork mix noodle plate RM6.50 each, the soup is not taste like Penang or BM Yam Rice which has sour taste instead this is more toward savor taste with strong fresh meat flavor.
Ingredient inside this plate is pork liver, intestine, meat and pork ball with vegetable.

Additional order Tofu with Fish Paste Stuffing served with pork skin, it is so delicious and believe me this plate is just not enough.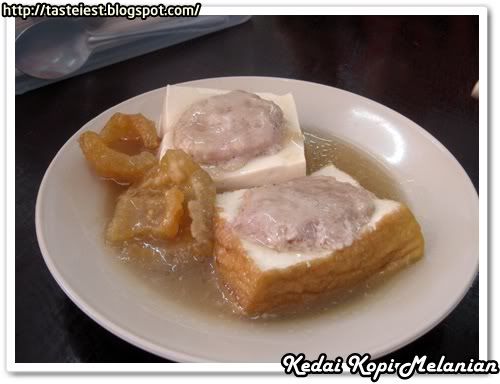 Noodle use is slightly different as well, it texture almost the same as our yellow noodle but slightly fatter and soft. I like the mix of bee hun and noodle which gave a better texture.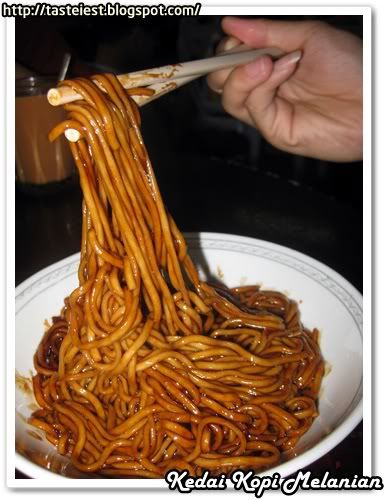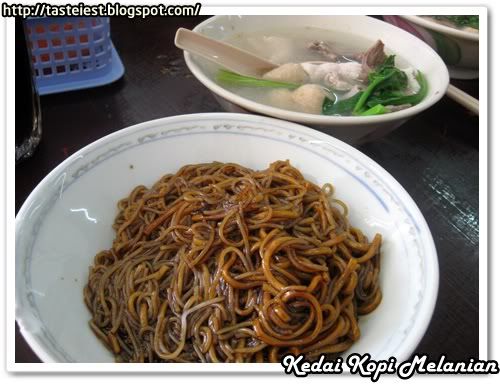 Overall it taste very good and highly recommended to try it out.

No. 34, Jalan Pantai, Kota Kinabalu city centre, Sabah, Malaysia.
Mon – Sun : 7:00 am -3:30 pm
6012 8382888(Oi Yee)或+6012 8033387(Fui)
N5 59.056 E116 04.583

View Taste...iest, Penang Food Map in a larger map