Kota Kinabalu Seri Selera previously known as SEDCO Complex is the place to taste fresh Sabah Seafood which has 4 big seafood restaurant in the open air area, one of the popular destination for local and tourists. Suan Tain Seafood Restaurant has been operating since 1983 and one that has highest popularity among the rest. This meal is to get our self ready for conquering Kota Kinabalu Mountain, it going to be a very challenging and we believe we can do it.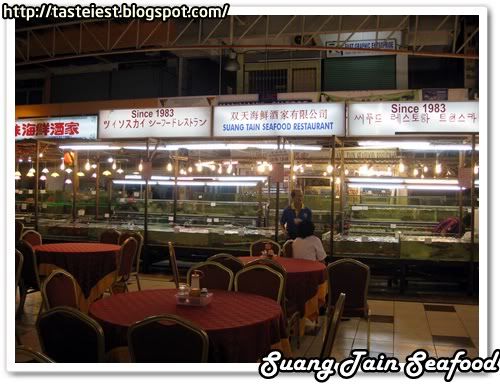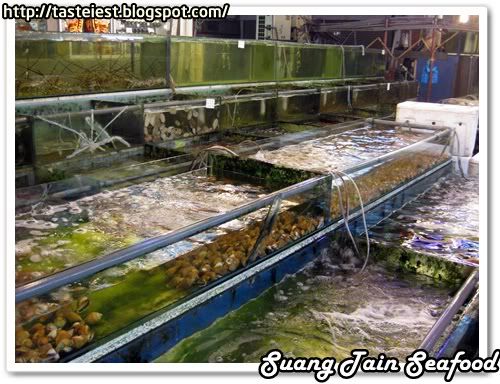 Fish, crab, shell, prawn..etc is fresh here in Suan Tain Restaurant where lot of aquarium fitting in various type of seafood.
Let me introduce the most interesting seafood here is the tiger prawn which is extremely big in size, it cost RM40 each, definitely not cheap.

Follow by Seven Star Grouper 100g RM12, the fish size is around 300 – 600gram so still acceptable.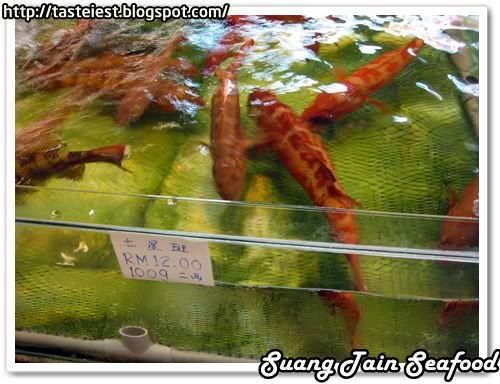 Stone Fish 100g RM100, this fish is extremely delicious, we did not try at Suan Tain instead we try it at another restaurant, stay tune for the upcoming review.

Fresh Scallop 1kg RM40, this is pretty cheap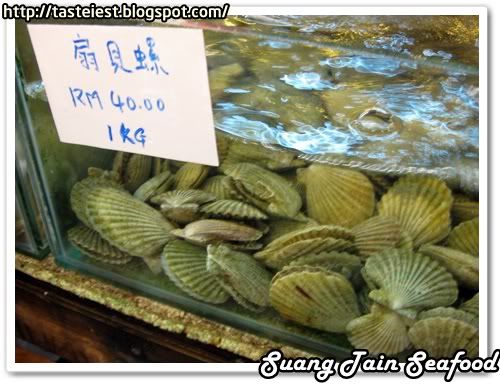 Fresh Abalone 100g RM10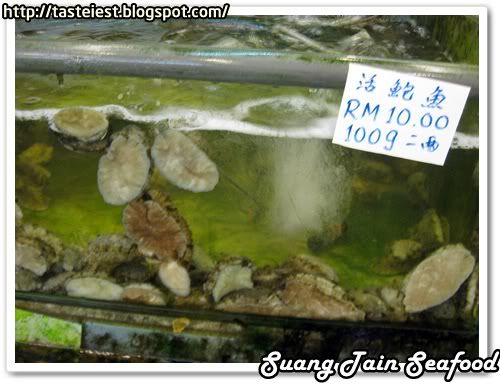 Shark Fish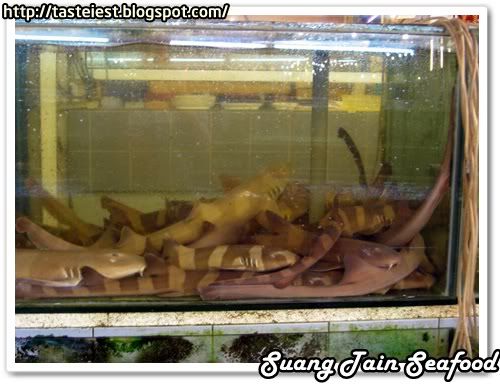 Fresh big crab, they offer various size for different price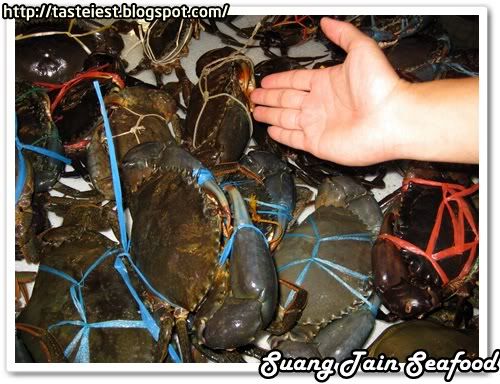 We had some simple dish today to avoid too feeling, started with a fried rice.
Seafood Fried Rice RM15, lot of seafood in this plate of fried rice and the taste is good, rice fully absorbing the freshness and essence from the seafood.

Steam Seven Star Grouper RM42, one word to describe "Fresh", it is extremely fresh and the soy sauce is definitely very tasty, not too salty but just right on the flavor.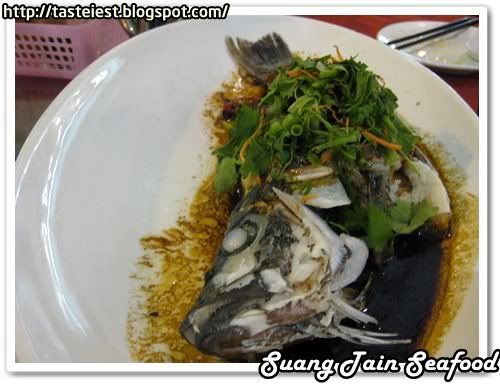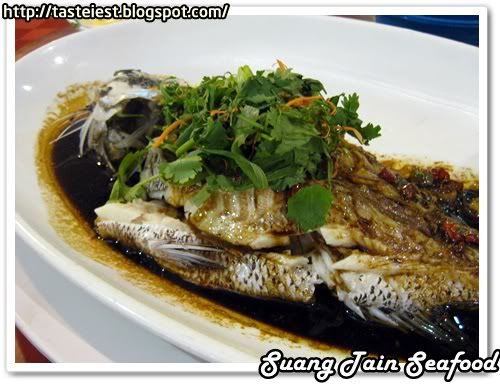 Butter Cook Tiger Prawn RM40, butter always a good ingredients to cook seafood as it will bring the flavor out, same goes to this tiger prawn where the freshness of prawn meat is just best companion with the butter, personally love this tiger prawn as it meat is very firm and not chewy.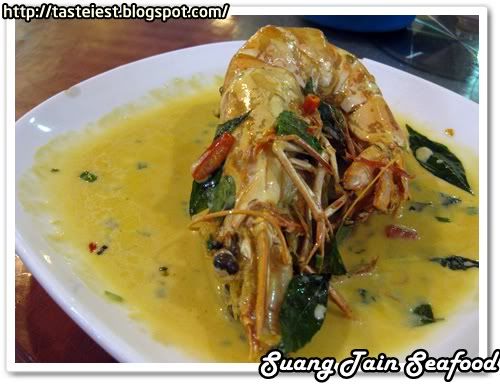 You must come here to try out the seafood restaurant, if you stay at Cititel Express, you will be surrounded by 5 seafood restaurant. Suan Tain is one of the best and we going to share with you more on our upcoming review.

Sedco Complex, Blok A, No.9,10,11,12, Kampung Air
Sabah, Malaysia
+6088 233 080
Opening Hours : 5pm – 2.30am ( Daily)
N5 58.641 E116 04.439

View Taste...iest, Penang Food Map in a larger map