Here is the summary of our seafood hunting during our visit to Kota Kinabalu, Sabah. Sabah popular for it seafood variety and freshness and our trip to Sabah prove that, lot of seafood you can't find in Penang but you can easily get it in Sabah seafood restaurant. Price is not really cheap as compare to Penang except few items which is dirt cheap such as small crab but big crab still very pricey. Understand from local people they normally go further from town to enjoy seafood for much fresh seafood at cheaper price but since we are tourist hence we just go for somewhere nearby, hoping AirAsia got cheap promotion price to allow us visit Sabah again so that we can hunt for more seafood.
Back to our seafood hunting mission, we went to four different seafood restaurants which all located just walking distance from our Hotel Cititel Express, below are listed review of each restaurant.
Talking about food quality and price, we recommend "Welcome Seafood Restaurant" as it has the cheapest price among the restaurant and their food quality is the best but their seafood variety is not that much compare to other restaurant. If you are looking for environment then "Port View Restaurant" will be your choice as you have to pay premium price, else if you looking for huge variety of seafood then please proceed to Sedco Square as there has few restaurants that has lot of fish tank with different seafood in it, ranging from crab, prawn, fish, clam to abalone. We recommend Hua Hing in Sedco Square as our experience tell that their food is good and price is reasonable.
Hope that our review for various seafood restaurant in Kota Kinabalu, Sabah do help to proper plan your trip for seafood hunting. Good Luck!
Port View Restaurant
Most Expensive Fish SuMei at Port View Restaurant
Jalan Tun Fuad Stephen, Kota Kinabalu, 88000, Kota Kinabalu, Sabah
088-242875
N5 58.779 E116 04.239

Hua Hing Seafood Restaurant
Steamed Stone Fish at Hua Hing Seafood Restaurant Sedco Square
and
Gigantic Tiger Prawn at Hua Hing Seafood Restaurant Sedco Square
SEDCO SQUARE, KAMPUNG AIR (BLOCK B, LOT 4)
Mr.SIM WAN SENG 017-8163868 / 019-8213868
MONDAY – SUNDAY 6.00 P.M – 2.00 A.M
N5 58.641 E116 04.443

Suan Tain Seafood Restaurant
Suan Tain Seafood Kota Kinabalu Sabah
Sedco Complex, Blok A, No.9,10,11,12, Kampung Air
Sabah, Malaysia
+6088 233 080
Opening Hours : 5pm – 2.30am ( Daily)
N5 58.641 E116 04.439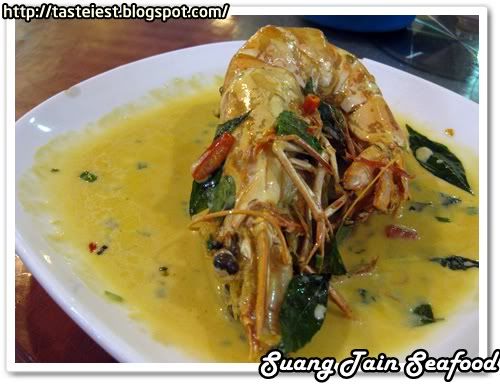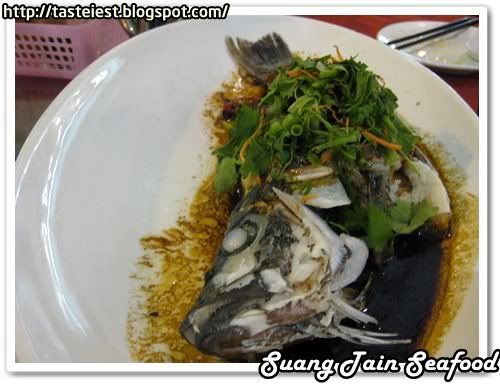 Welcome Seafood Restaurant
Welcome Seafood Restaurant 大茄来海鲜餐厅
Asia City Mall, Kota Kinabalu
+6088 447866
N5 58.535 E116 04.369